Keep the love alive during quarantine with these 12+ Date Night At Home Ideas that will help you feel closer, and provide a break from the stress.
We've been in quarantine or practicing social isolation since mid-March. Being locked in the house together with our loved ones, means couples have to find creative and intentional ways to spend quality time with one another.
I am stressing quality time. You and your partner are around each other constantly right now, and once the kids are in bed, probably all you want to do is crawl into bed. A date that might require your to shower or shave or make or do something does not sound all too tempting. I know.
Still, after the first week of quarantine, my husband Scott suggested we do a date night every Friday and I loved the idea. Here's why.
I feel we need to be reminded that as partners, we're also a team. An as a team you deserve a break from crisis-management and everything else going on in life. With everything being as stressful as it currently is, I realized date night was a great idea
Why pick a day? It is a proven fact that daily or weekly rituals induce calm and will help you cope with the additional stress COVID has brought upon us. Regular date nights can help you feel closer, and provide a break from that stress.
If you too find yourself in the privileged (nevertheless challenging) situation of being quarantined with your loved one, here are some fun ideas for Date Night At Home.
12 + Date Night At Home Ideas
Visit another country's cuisine
Every Friday we make something that's traditional in another country. Or we do a fake-out takeout. We might do China, Italy or Mexico or Taco Bell or Chipotle – whatever we're craving.
We usually do this after we put the kids to bed around 7 pm, but if I'm too tired or don't feel like making two dinners, we'll make it a family event and then do something fun after we put the kids down.
It's something we've come to look forward to. My husband says, "Where we goin' this week babe?" and we plan it together.
Healthy Recipe Ideas for Date Night At Home:
We also plan on visiting:
Take a bath
Every Friday after our special dinner, my husband and I have started taking a bath together. I add my lavender bath salt and light a nice candle. We dim the lights and just chat.
Maybe even sip on something delicious like a watermelon kombucha margarita or, if you want to keep things alcohol-free, this Soothing Anti Anxiety Elixir.
This is something we almost never did before the quarantine. We'd go out to dinner Friday night with the kids, put them to bed and maybe watch a movie.
Now we're actually sitting down, talking and connecting.
Plan a movie night
Many new releases are now available to watch on TV, and there are a ton of movies I've wanted to see over the years but haven't gotten the chance to. Make a list of movies you both want to see, then plan times throughout the month to watch them.
Pop some organic popcorn, drink some orange seltzer (my fave) and munch on some dark chocolate.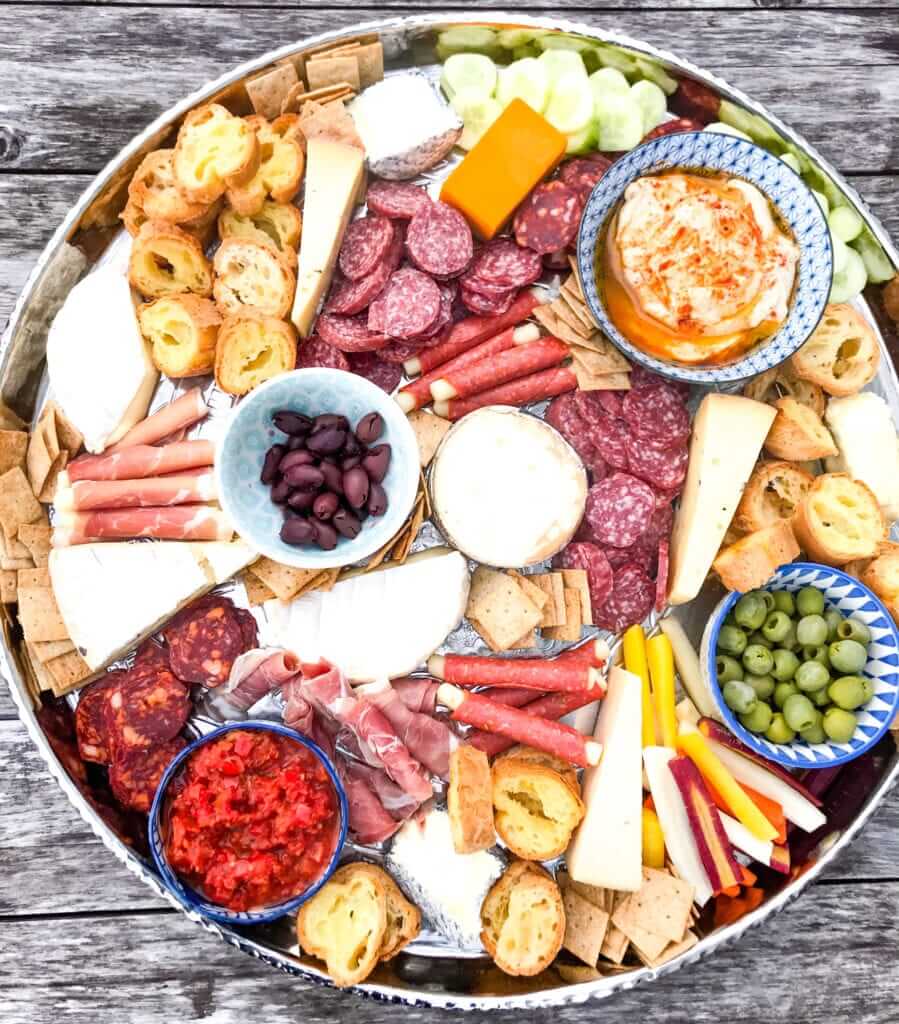 Have your own at home wine tasting
This is my favorite, especially paired with a good charcuterie board. Here's a great tutorial on making your own Paleo Charcuterie Board.
You can order organic wines from Thrive Market, wine.com or Dry Farm Wines. You don't have to open multiple bottles for two people, open one or two – pair with your favorite cheese or meat and chat about the wines.
This is a great option as it warms up and you can sit outside or on your balcony, drinking wine and eating cheese. What's better?!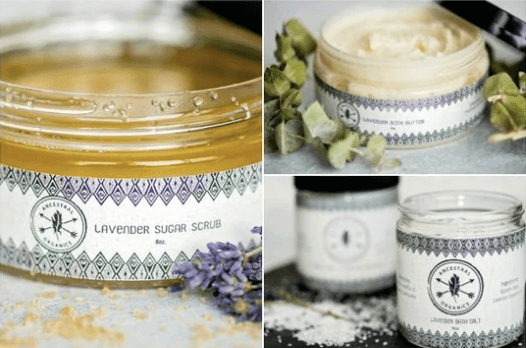 Plan a spa night at home
Dudes don't know the joys of a self-pampering spa-like experience. I actually make a Spa Day At Home package for this. This is the perfect time to do this together.
Draw a bath, apply a face mask, exfoliate your skin (this is how I make my own exfoliator), talk, connect and then hydrate your skin. Who knows? Hopefully, you'll end up getting laid.
Have a cookout
I'm really looking forward to this one. I LOVE cookouts and obviously won't be hosting or getting invited to one anytime soon. The weather here is still dicey, but I am planning on a cookout once it warms up.
Make cheeseburgers, or healthy burger bowls, pasta salad, potato salad – all your favorite cookout foods! If you have backyard sports like badminton – set it up! Have a cookout out home.
Have a picnic in your backyard
We did this over the weekend and it was so fun! I laid down a blanket in the backyard and made a salad and sandwiches. We did this with the kids but I'm going to make a date night of it and plan a nice meal with wine to have in our backyard.
We talked, played and had no screens. It was great!
Get dressed up and order takeout
We haven't done this one yet but I'm really looking forward to it. I LOVE getting dressed up to go to a nice dinner and who knows the next time that'll happen. You can order carry-out from your favorite local restaurant and get dressed up to have a nice dinner together. Perfect for after the kids go to bed if you have 'em.
Break out the board games
I bought Scrabble for Christmas last year so we could make it a tradition to play each year. Put a charcuterie board together, pour a glass of organic vino and get to scrabbling, or whatever board game you like!
Have a theme night
You can apply anything to this. Have a Greek theme night where you wear a pretty maxi dress, eat some healthy homemade Greek food and watch My Big Fat Greek Wedding.
Or have a beach theme, wear your bathing suits, have a summery meal with a crisp white wine and watch a beachy movie, like Forgetting Sarah Marshall or the new Baywatch (it was surprisingly good!).
Make Art
I love going to those paint nights with girlfriends, where you learn how to paint a picture while you drink wine – and your picture gets progressively worse the more wine you drink.
You probably don't have a nice canvass and set of paint lying around, but you can make art out of anything. Make a collage from cut up old magazines, color with crayons, whatever you have. Get creative.
Music night
My husband and I love music. It's what first bonded us. We have spent years going to shows together, several a month usually. We had so many plans to go to upcoming concerts that are now canceled.
Pick some of your favorite songs and have your partner do the same, then hang out and listen to each other's music. Make some snacks or dinner while you do this, or just hang out in your backyard.
Other date night at home ideas:
have a fondue night
do a chocolate tasting
play the newlywed game
create a bucket list
make a list of your goals, individually and as a couple
watch a YouTube video on how to massage and practice on each other
make dinner together
re-enact your first date and ask all the same basic questions