Ya'll know I'm a fan of easy, simple dinners. We got back from Roatan late Saturday night and I have never been happier to sleep in my own bed. It was amazing and I was exhausted.
By Sunday I was feeling better from a week's worth of cooking that wasn't my own, but after going to check out a wedding venue and grocery shopping, I was not feeling my usual Sunday meal prep. I recently had a salad with artichokes and grape tomatoes, so I was dying to turn that into some sort of dinner.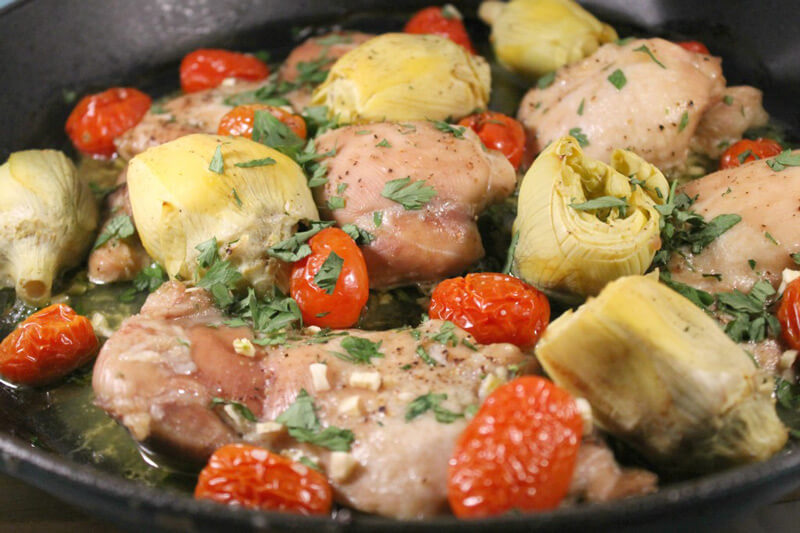 This dinner was only 5 ingredients and took about 2 minutes to assemble and throw in the oven. Plus, you can cook the entire thing in a cast iron pan; I love not having to clean up multiple pots and pans! It was awesome, and now I have leftovers. I'm telling' ya people, make enough for leftovers!
Ingredients:
1 lb chicken thighs
1 8 oz jar arthicoke hearts
1 cup cherry tomatoes
2 tbsp butter
2 cloves garlic
Directions:
Preheat oven to 375.
Add all ingredients except garlic to the pan.
Cook for 30 minutes, or until chicken is cooked through.
Add garlic at the end so it doesn't burn.