This Greek chicken and rice bowl is gluten-free with a paleo and keto option, easy to throw together and incredibly delicious. It's perfect for dinner or you can meal prep it to have lunch throughout the week!
So we live in walking distance of Cava. If you're not familiar with Cava, it's like a Mediterranean/Greek Chipotle. And it's AWESOME. But ya know, it costs money and they probably use industrialized oils to cook their food. That's the thing about eating out – you never know the ingredients.
So instead of spending my hard earned money on less than stellar ingredients, I decided to make my own version of their Greek chicken and rice bowl.
I add veggies like spinach and onions to the rice, to make it a bit lower carb and to increase the nutrient density. You can get that recipe here – it's insanely good.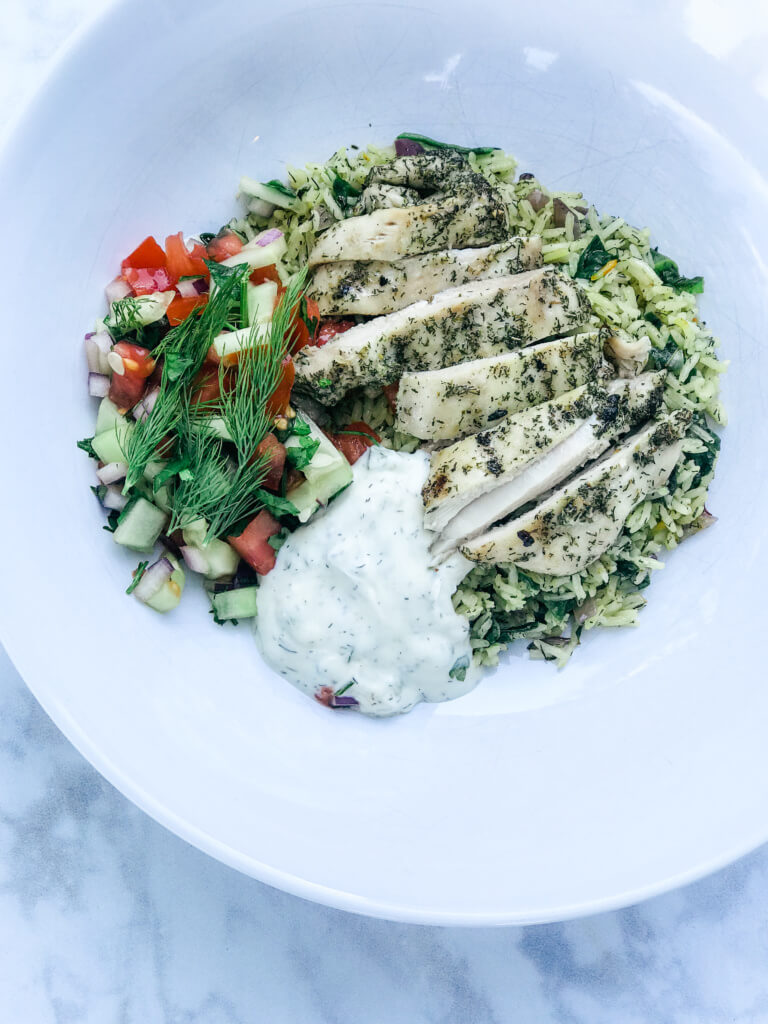 And if you're keto, strict paleo or just wanting to lower your carbs or heal your gut, use cauliflower rice! It's an incredibly easy substitute that increases the overall nutrient density of this recipe.
This recipe makes enough for four people or enough for four lunches throughout the week. It's an awesome recipe to meal prep because it tastes better the longer it sits – the flavors just intensify. Add this to your meal plan next week!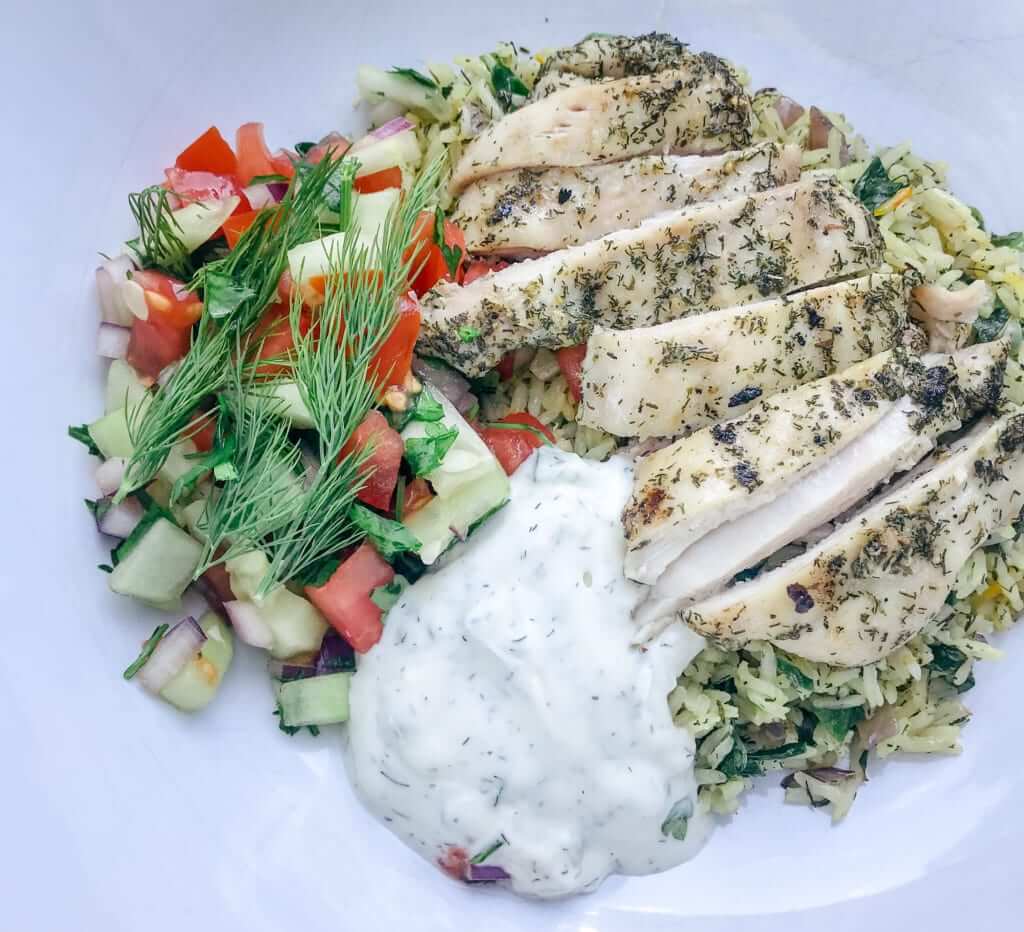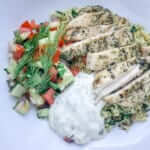 Print Recipe
Greek Chicken and Rice Bowl (Gluten-Free)
Ingredients
4

chicken breasts or thighs

1/4

cup

olive oil

1/2

tbsp

dried dill

1/2

tbsp

dried oregano

1

tsp

garlic powder

2

tomatoes, diced

1

red onion, diced

1

large cucumber, diced

1

serving

Greek Rice

1

cup

tzaziki sauce (just yogurt with finely diced cucumber and dill)
Instructions
Marinate the chicken in the olive oil and herbs for at least one hour.

While the chicken is marinating, make the Greek rice (use cauliflower for paleo or keto).

While the rice is going, make the salad. Toss the tomatoes, red onion and cucumber with salt. Feel free to add fresh dill and parsley.

After the chicken has marinated, either grill it, cook it in a pan or bake at 375 for about 20 minutes.

Now assemble! Add rice to the bottom of a bowl, add the chopped chicken, some of the salad and a spoonful of tzaziki!