These grain-free enchiladas are also gluten-free (duh) and paleo friendly. Can we talk about cheese and being paleo for a second?
I recently hashtagged a salad with goat cheese as paleo on my Instagram. Someone commented asking,
"I thought cheese wasn't paleo?"
To which I responded,
"If it's local, organic and grass-fed and works for your digestion – it's totally fine."
The commenter said she was just starting out with a paleo diet and was so confused about "all of the rules."
You guys. You make the rules. You know what works best for you. If you aren't sure what does or does not work, I highly recommend doing a Whole30.
A Whole30 eliminates sugar, dairy and grains for 30 days so you can reintroduce after the elimination period and see what may not be working for you – or conversely what works just fine.
But there is no set of hard and fast rules you have to adhere to to be paleo.
You are an adult. You make your own damn choices. OWN what works for you.
For me? Cheese works. As evidence below. And damn was it good.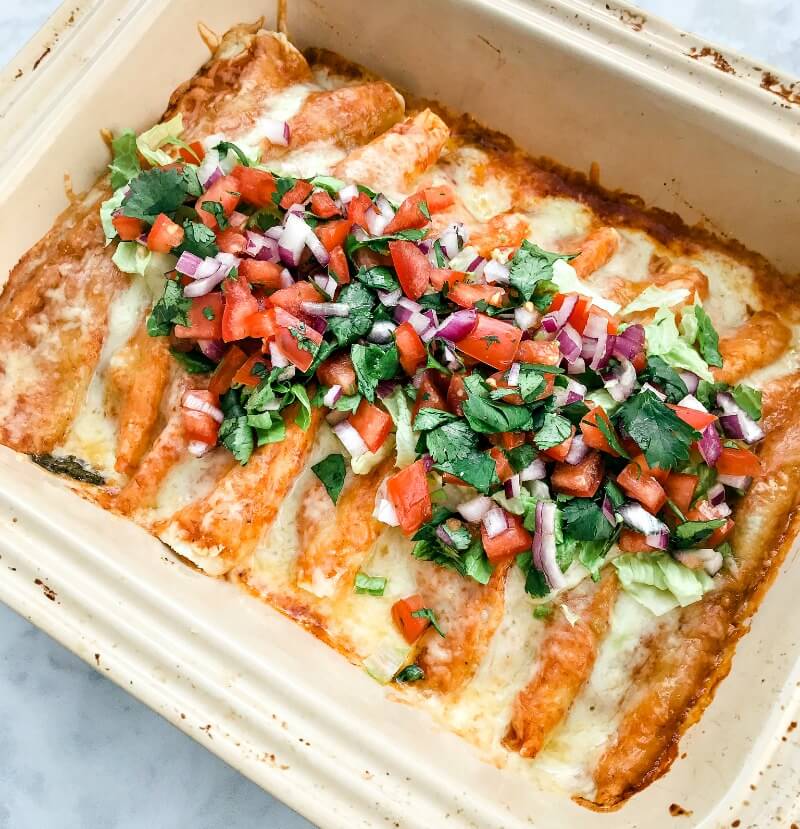 Being "paleo" is more about what you don't eat than what you do eat. Let me explain that.
You can be "paleo" by not eating refined sugar, gluten, most grains, processed foods, soda, etc.
And you can still be "paleo" while eating broth cooked white rice, soaked gluten-free oatmeal, grass-fed cheese.
It's not black and white. It's what works for YOU on an individual level. We're all different.
So if you want to remain strict paleo, if you have an autoimmune disease, if cheese doesn't agree with you – simply leave it out of the recipe.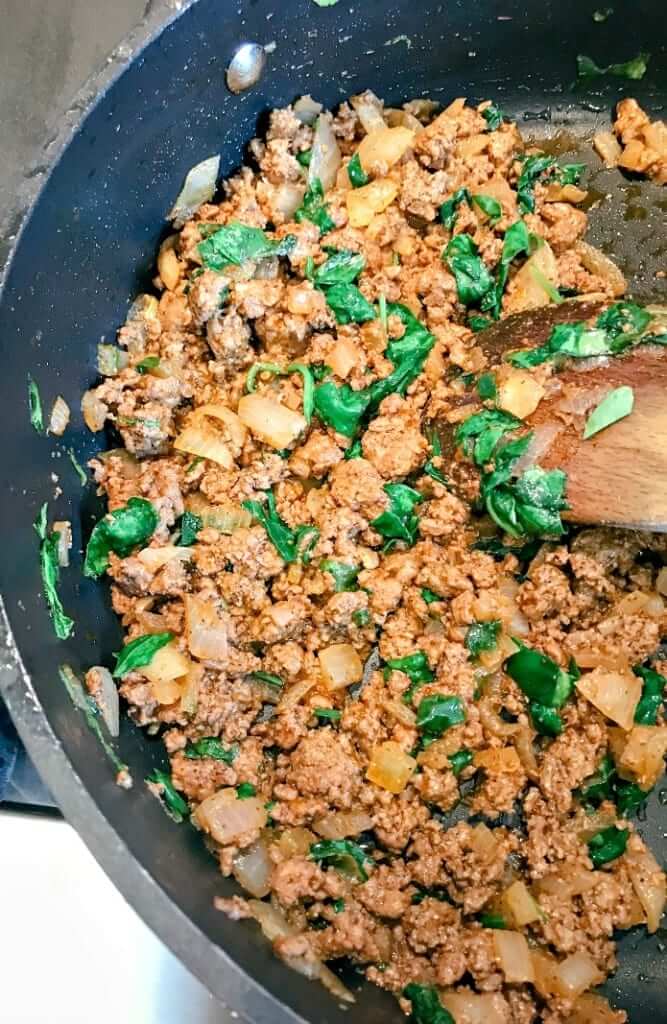 Sauté that ground beef, onions and spinach.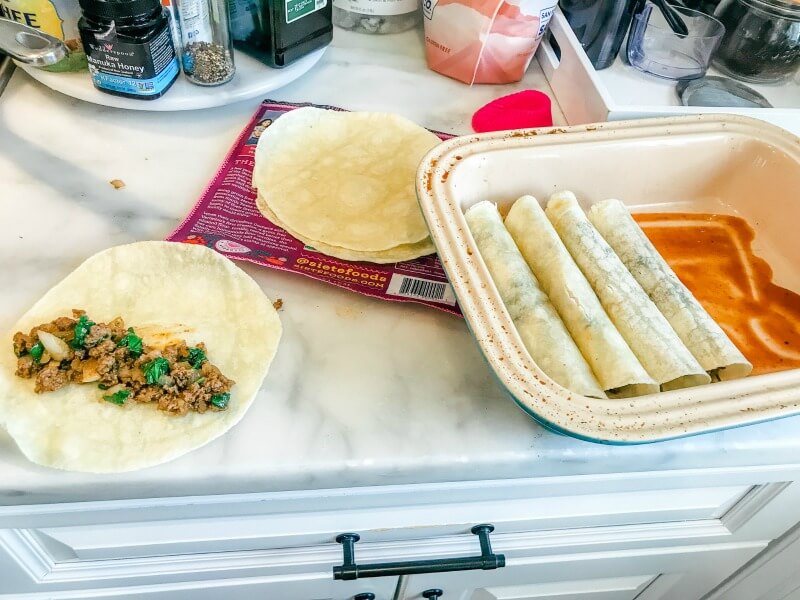 Roll it up into the tortillas!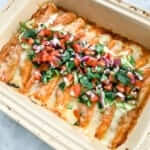 Print Recipe
Grain Free Enchiladas
Ingredients
1

lb

grass-fed grounf beef

8

Siete tortillas

1

jar

of your favorite organic enchilada sauce

1

white onion, diced

3

cups

spinach

2

tbsp

taco seasoning

1

cup

shredded organic cheese (optional)

1

cup

pico de gallo
Instructions
Preheat over to 375.

Add ground beef and onions to a pan over medium high heat.

Sautè until cooked, then drain the fat.

Return the fat, add the spinach, a drizzle of the enchilada sauce and taco seasoning. Cook until spinach is wilted.

Add about 1/2 cup of the enchilada sauce to the bottom of a baking dish.

Spoon the beef mixture into the tortillas, wrap them up and place the seam side down in the baking dish. Do this for all 8 tortillas.

Bake for about 20 minutes, or until cheesy is nice and melty.

Top with pico de gallo.