It's summer. And to me that means fruit cobblers for dessert. Particularly this blueberry cobbler that's gluten-free, paleo and low carb. I just prefer a blueberry cobbler to a peach cobbler.
Fresh peaches? Definitely. Cooked, warm, mushy peaches? Nah.
But blueberries hold up perfectly to the hot oven and the hot termperatures outside. I don't know why I hate warm peaches but love warm blueberries. There's just something so good about a blueberry cobbler.
They're even better when topped with coconut cream mixed with maple syrup (highly recommend) or ice cream. This actually would have been insane with ice cream. Dammit I totally should have bought vanilla ice cream.
But if you don't have it either, just use coconut cream. It's also crazy good.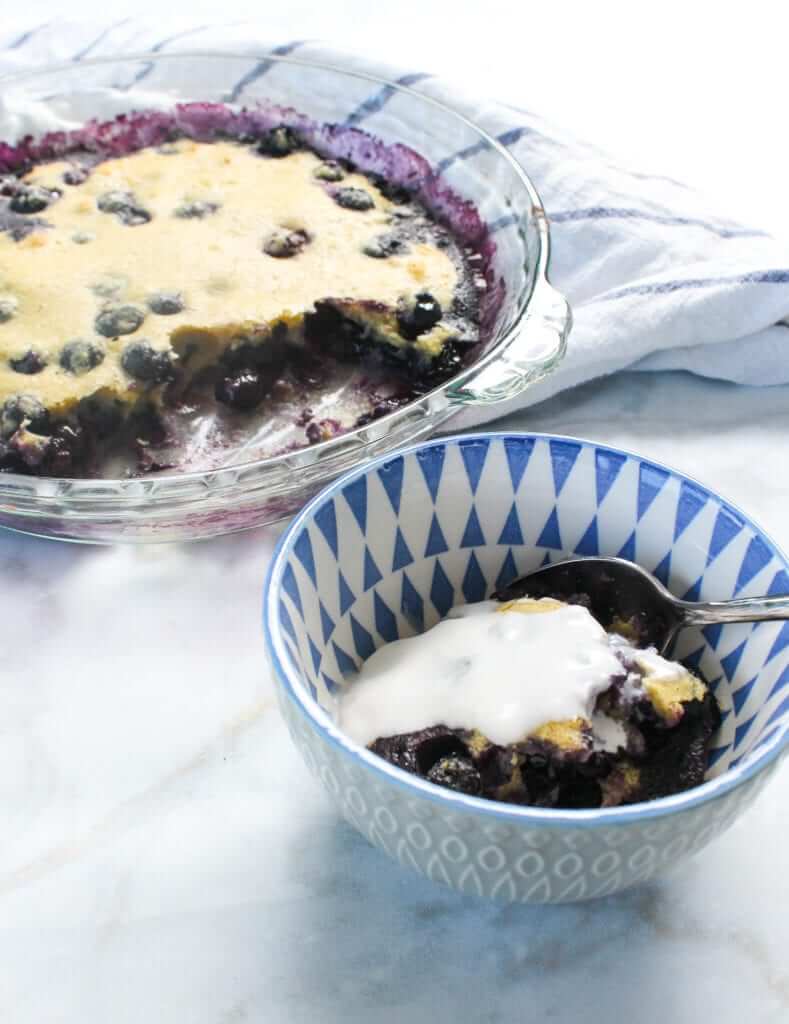 Also, my kids, who are 2 and almost 1 – devoured this. It's not too sweet as I only use a 1/2 cup of coconut sugar, but you can add more if you like. But beware, your children might eat 89% of it like mine did.
But I'm okay with that. I'd rather have my boys eat this healthy dessert than the Costco brownies my in-laws buy (no offense, love you guys!).
It won't leave you or your kids with a sugar hangover or tantrum-ing in Whole Foods because of a sugar crash (I can't be the only person this happens to).
So enjoy this healthy dessert!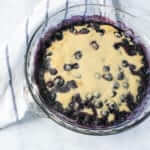 Print Recipe
Blueberry Cobbler
Ingredients
3

cups

fresh or frozen blueberries

1.5

cups

almond flour

1/2

cup

arrowroot flour

1/2

cup

coconut sugar

1/2

cup

butter, softened

1

tsp

vanilla
Instructions
Add the blueberries to a baking dish.

Add the almond flour, arrowroot, butter, sugar and vanilla to a blender. Blend until smooth.

Pour the mixture on top of the blueberries and bake for about 25 minutes or until golden.

Optional: top with a lil' coconut cream mixed with a tsp of maple syrup.