I know a thing or two about bumpy, unclear skin. And by that, I mean I had horrible skin for a solid ten years.
TEN YEARS.
The worst part about having unclear is that it's impossible to hide. Sure, you can add foundation and powder, but if you actually have pimples and not just a fleeting zit – you can't truly cover it. It's still there and it's still noticeable and you still have to look people in the eye with a little bit (or a lot a bit) of insecurity because problem skin is freaking embarrassing. It took a huge toll on my confidence growing up.
If your skin is like mine, you need to exfoliate regularly. At least four times a week. This is not recommended for most people, but if I don't do it this often then I can see and see gunk in my pores starting to form.
I have big pores and my makeup just gets stuck in there if I don't exfoliate. You may need to exfoliate less, but this is the schedule and the ingredients that work for me.
Melaleuca (aka tea tree oil) – melaleuca is a powerful skin clearer. It is the oil I use and recommend for troubled skin. It is so amazing for keeping skin healthy.
Lavender – lavender is very soothing to the skin. Plus it smells good. But it is great for any breakouts and helps even skin tone.
Frankincense – frankincense promotes a healthy inflammatory response. It reduced the appearance of scarring in addition to preventing and reducing wrinkles and fine lines. It keeps skin looking healthy, vibrant and bright.
Coconut or jojoba oil – for some people coconut oil works well on their skin, for others – not so much. It does work very well for my skin. You can use either or both.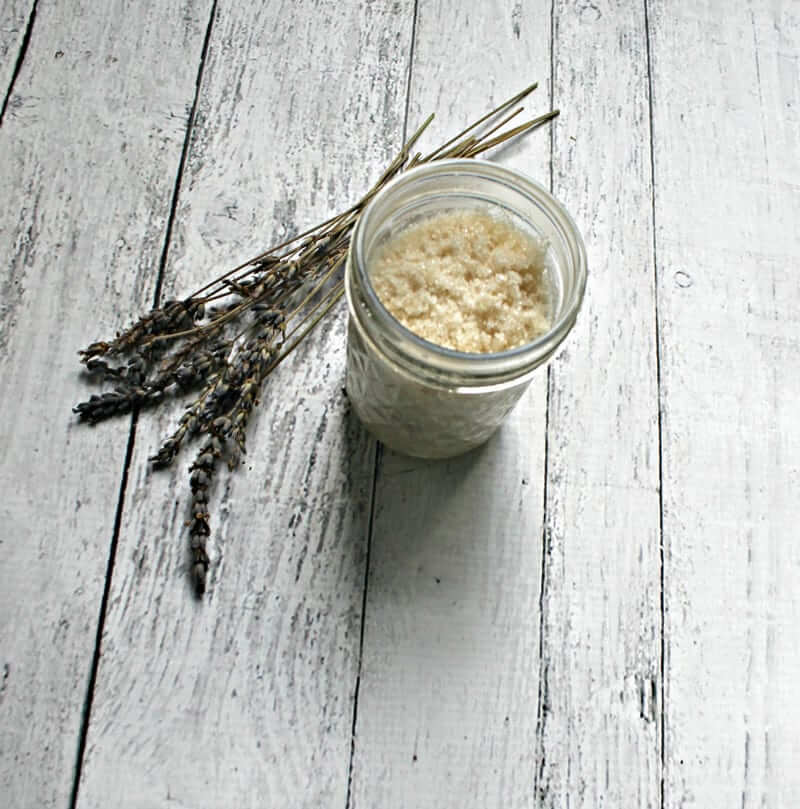 The Best Homemade Facial Exfoliant For Super Smooth, Clear Skin Ingredients:
This is only effective is you use high quality essential oils. I've used these before from "organic" sources and they barely had any effect at all. Get the essential oils I use and recommend HERE.