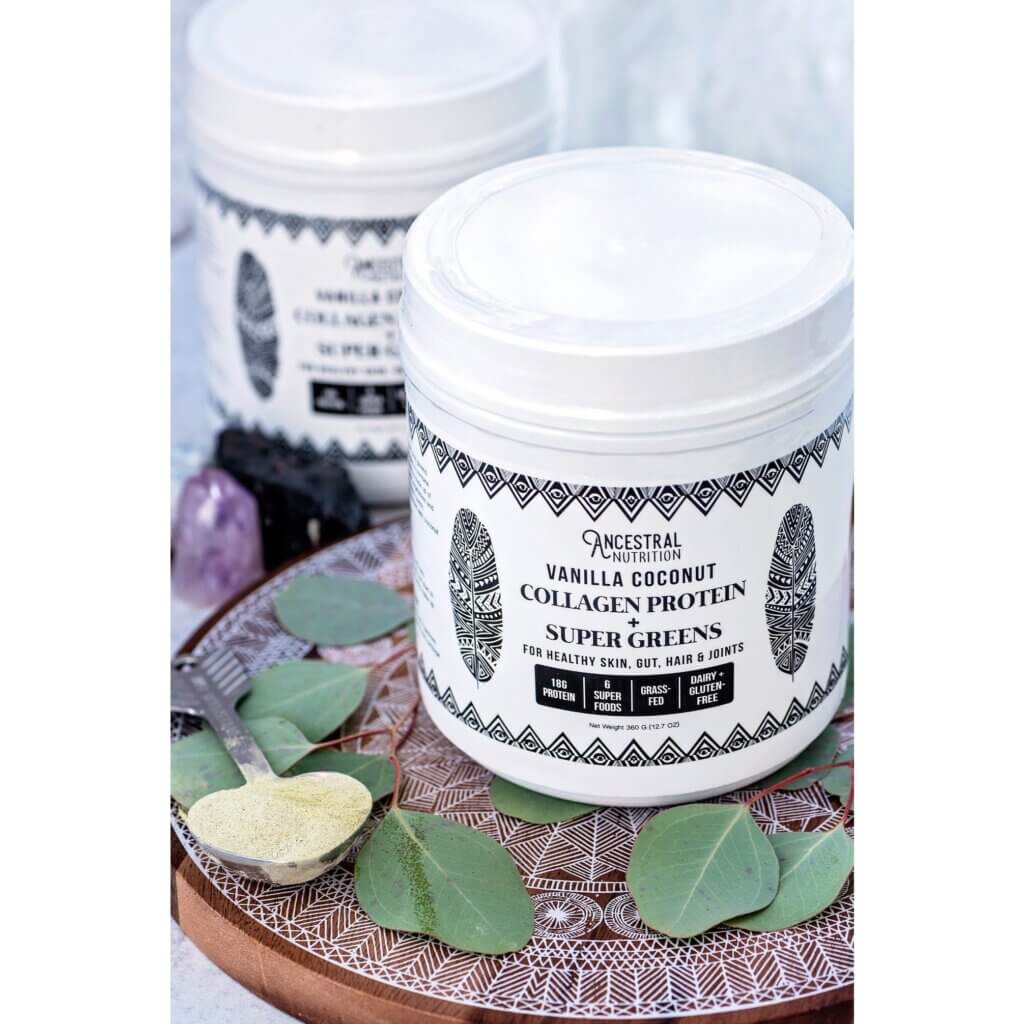 This protein is a combination of both collagen protein and a blend of six superfoods that pack an antioxidant punch: organic broccoli powder, organic spinach powder, organic kale powder, spirulina, organic wheatgrass and turmeric.
This healing superfood blend isn't only great for your gut, it's amazing for your skin, hair and joints and will keep you feeling young, fresh and energized!

The details:
Collagen is the most abundant protein in the body. As we age, we produce less and less, which is why we often see more wrinkles, cellulite and an increase in digestive issues.

This protein powder will:
improve skin, hair and nails
strengthen the gut
support bones, joints and cartilage
improve detoxification, specifically from heavy metals
provide veggies you might not otherwise get in your diet
reduce inflammation

For in-depth information on this product and each ingredient, click here!
Ingredients: grass-fed hydrolyzed collagen, organic spirulina, organic spinach powder, organic broccoli powder, organic wheatgrass powder, organic kale powder, organic turmeric powder, stevia, natural flavors