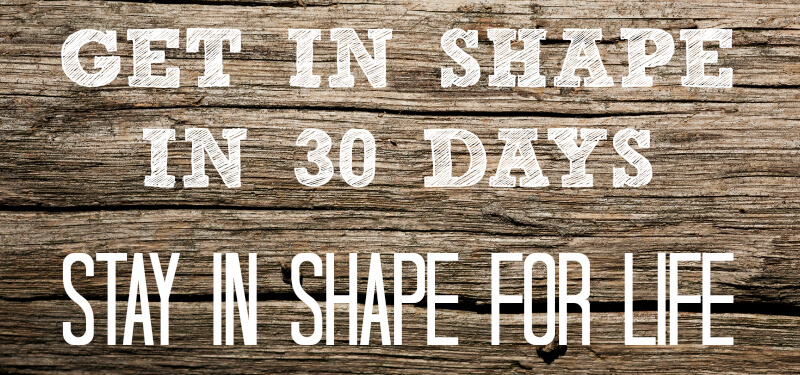 It's time to take control of your health, your happiness and your life. That starts with loving, respecting and giving yourself the time you deserve to be the best version of yourself.
If you've ever tried dieting, diet pills, low-calorie diet food or diet plans that leave you hungry and cranky, you've been scammed.
I genuinely wish I could give back the time, the money and the health that people have lost due to these scams. And I see them everyday; a woman ordering egg whites at the coffee shop because she's on a program that only allows 1,200 calories a day, the lady at the gym who takes unhealthy protein powders because someone told her they'd help her slim down, my cousin who decided to go vegetarian because she thought meat and seafood were affecting her ability to lose weight.
If you have trouble losing weight, if you've ever had a diet plan fail you, if you aren't confident in your body, if you don't feel amazing physically and emotionally, this program is for you.
So many products and programs are centered around an easy way to make money off of people. My program is based on real food. It's based on what our ancestors ate before obesity, diabetes, acne, depression or anxiety were even issues that people dealt with. It's based on science, on traditional wisdom, on what we ate before fad diets and weight loss scams were the norm.
I am here to help you and coach you until you are happy and healthy in your skin. You can be the best version of yourself, and I can get you there in 30 days. You just have to stick with it.
Here is what you get:
You will receive weekly meal plans and grocery lists in addition to daily outlines. I will walk you through recipes, how and what to cook each day so you're never left unprepared. Everything is laid out for you.
A printable weekly food journal that I will review each week. This not only helps you stay accountable, it helps me see where you may need some additional help. This is one of the most crucial parts of this program. Food journaling will not only help you stay on track, but recognize everything you're eating and where/what you need to work on.
You will receive 11 guides to teach you all about healthy living. This includes:
The Kitchen Clean Out Guide: if you don't have junk food in your kitchen, you won't eat it! This is a step-by-step guide on how and what to eliminate from your refrigerator and pantry. Everything from canola oil to wheat!
Grocery Shopping Guide: so many people are overwhelmed when it comes to buying groceries, reading labels and knowing what to buy. I will teach you how to easily and effectively grocery shop.
Going Out Guide: you can still go out to eat! You just need to know how and what to order, and which easy substitutions you can make. Have your steak and eat it too!
Time Saving Tips: I know, we are all rushed, busy and too tired to make food. That's why I give these great tips on how to prep food, prepare in advance, store and generally make your life a whole lot easier.
Non-Toxic Cleaning Guide: a cleaning guide in a nutrition program? Yup! Household cleaning products are some of the biggest toxins we come into contact with. The body cannot heal, detox or lose weight if you're using them!
Non-Toxic Body Products Guide: another huge source of toxins! The toxins found in body products can congest your liver and disrupt your hormones, both of which are essential to losing weight!
Guide To Healthy Fats: fats are not your enemy! This is not 1983 and I am not a fat-hater. Fats are actually necessary to losing weight! This guide will teach you all about which fats to eat, which to eat raw, and which to cook with!
Grains, Legumes and Carbohydrates Guide: not all carbohydrates are created equal. Find out which are safe starches and which you should avoid for easy, healthy weight loss.
Healthy Booze Guide: this program is alcohol-free, but this is a treat for the end! I teach you which alcohols you should give up and which actually have health benefits! Along with six awesome booze recipes.
Guide To Healthy Sweets: I recommend laying off of the desserts for thirty days, then reintroducing them. You have the rest of your life to eat sweets, you can give it up and just eat natural sugars for four weeks. This guide will teach you which sugars are safe AND it includes my ebook with several grain and sugar free recipes!
Here's the deal: give me 30 days and I will teach you how to get the body and life you want. Guaranteed.

That's right. After going through this program, I guarantee that you will never need another diet or weight loss program. As long as you stick to it.
Here's how it works:
Contact me here to discuss your goals and challenges.
You will receive weekly installments of the program, including meal plans, grocery lists and a food journal.
You will fill out the food journal daily, send it to me weekly and we will discuss how you're doing and what you may need to work on once a week.
If you're ready to:
transform your body, health and happiness
never diet again
lose weight from eating real, whole foods
feel awesome
get off the weight loss roller coaster
finally have the body you want
Then this program is for you. We will work together to get you where you need to be.
To purchase this program without supplements or essential oils, click HERE.
DISCLAIMER:
Due to the nature of this content and the fact that this program cannot be retracted once purchased, this program is non-refundable.
By purchasing these products and participating in the program, you agree that Danielle Stout is not liable for any potential damages incurred. She is not a doctor or RD, the wellness program is simply meant to guide you to eat well. Any statements made have not been evaluated by the Food and Drug Administration and not meant to treat, diagnose or cure you.