Eating healthy under quarantine is doable! Here's my quarantine meal plan with simple, healthy and isolation-friendly recipes your whole family can eat. Low-carb, paleo & gluten-free.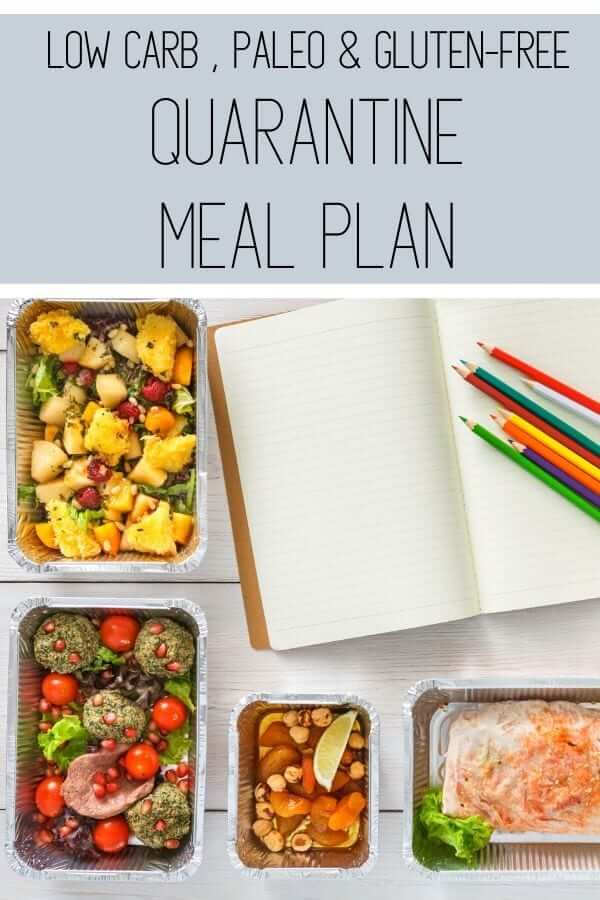 This quarantine is the perfect time to stay home, cook healthy meals and boost your immune system with nutritious food! Start with this healthy quarantine meal plan!
These are trying times, ya'll! We have to be mindful of the elderly and vulnerable in our society, and stay the fuck home! The best way to mitigate the spread of coronavirus is to limit your exposure to other people as much as possible.
For me, this meant one huge grocery haul last Friday – and we haven't been out since aside from walks around the neighborhood. And I've cooked every. single. meal.
I thought it would be exhausting, but honestly, it's been fun and feels super nourishing and healthy.
If you're also on lockdown right now – it's the perfect time to focus on getting healthier.
Use this time to take care of yourself and your family.
It's the perfect time to:
slow down and focus on relaxing. Try self-care activities like journaling, meditating, yoga
exercise – there are tons of free videos on YouTube
detox mentally and physically
start a skincare regimen
deep clean your house
declutter
I'm looking at this quarantine as nature's way of telling us to slow down and get our shit together.
Have a smoothie at least 3-4x a week.
I have a healthy smoothie just about every morning. And if I'm craving something sweet, I'll make another one! Just this morning I wanted pancakes but instead decided on a collagen protein smoothie with chocolate and mint added – it seriously tasted like mint chocolate chip ice cream!
I make my own collagen protein + super greens and it's legitimately amazing. You can get it here for 10% off using code 10off!
Sign up for my ten-day smoothie challenge HERE!
Make a daily lunch salad!
I have a salad for lunch just about every day – it's so easy! Here's what I typically do: make a ton of protein on a Sunday and buy a bunch of salad type veggies like romaine, arugula, spinach, grape tomatoes, avocado, red onion, cucumbers, and bell pepper. I love some healthy cheese to go with it like feta too.
For the dressing, I almost always just use olive oil and salt, but I also love Tessemae's habanero ranch.
Here are some of my favorite salad recipes: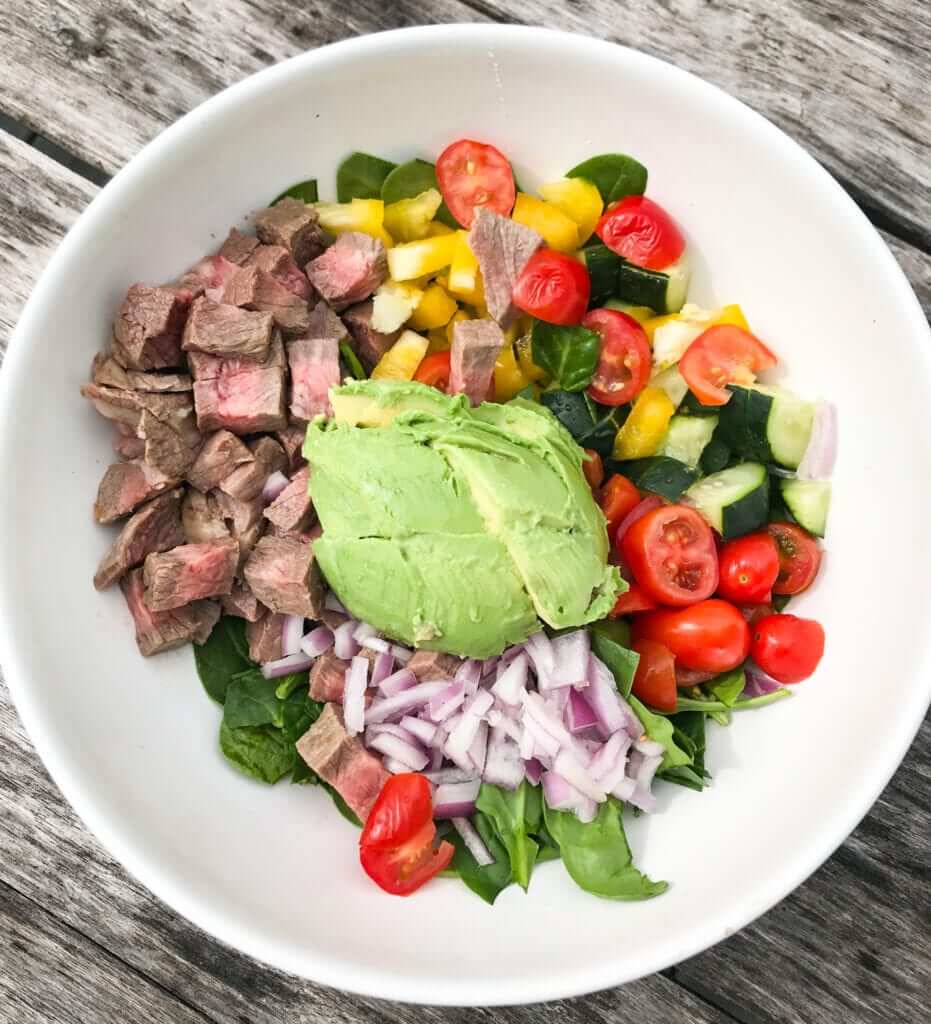 Healthy Quarantine Meal Plan
Click here to access the links the the recipes and download it if you like!