I've stared buying a rotisserie chicken once a week. Could I make one? Yes. I could. But I have two kids, a business to run, a house to clean, food to prep and I just want a damn pre-made chicken, okay?!
Also, I've been blogging for ten years. TEN YEARS.
I blogged when no one knew what it was and people thought I was fucking nuts.
Now, I have to write at least 300 words for my post to have good SEO, and good SEO means Google will share my recipes and posts when people search for them.
Are you annoyed by all this text when you just want the damn keto rotisserie chicken salad recipe?
SO AM I.
So if you haven't seen it yet, I have a "jump to recipe" button above. Feel free to use it to be taken directly to the recipe.
Because I know you don't want to read all this bullshit I'm typing and honestly, neither do I.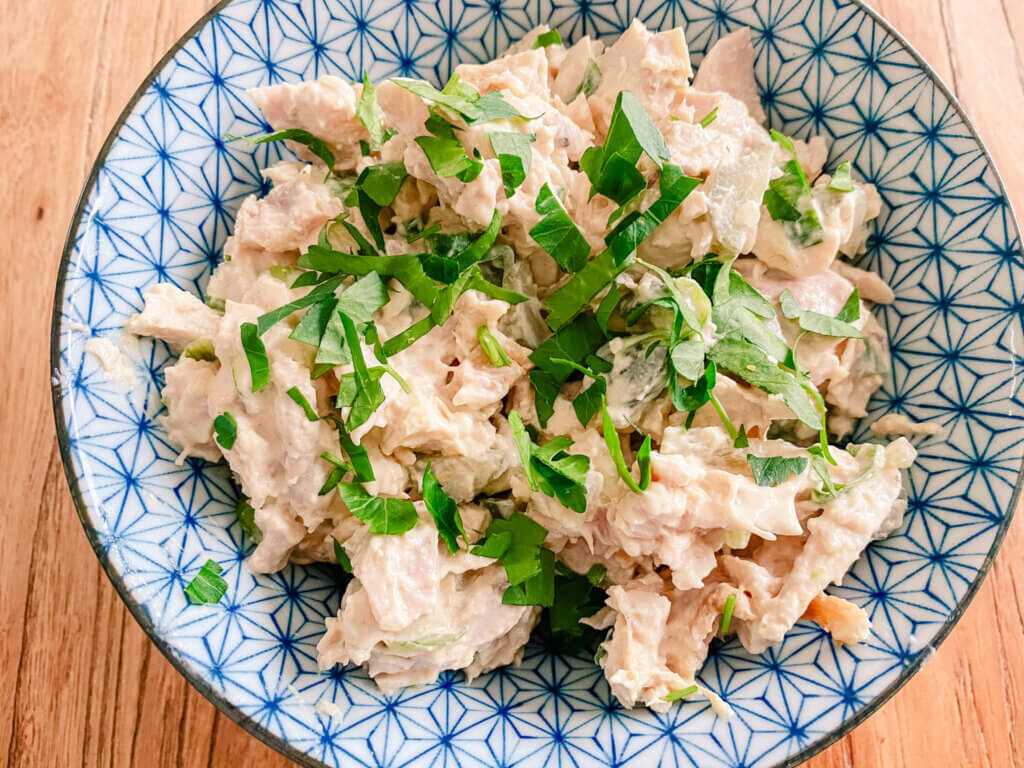 Health benefits of this recipe:
rich in protein
if you use fermented pickles like I did, it contains a probiotic punch
it contains healthy fats from the coconut oil mayonnaise
parsley is rich in antioxidants
walnuts are another great source of antioxidants and they're also anti-inflammatory
Tips for making keto rotisserie chicken salad:
if you can't find coconut oil mayonnaise, make your own with my recipe HERE
you can also order coconut oil (as well as avocado oil mayo) from Thrive Market, an online organic grocery store – where I get my mayo
I like raisins in my chicken salad, you could add cranberries or grapes for a hint of sweetness
if you don't have walnuts, you can add cashews, almonds or even pumpkin seeds for a lil' crunch
add any herbs you like, I love to add dill, chives and parsley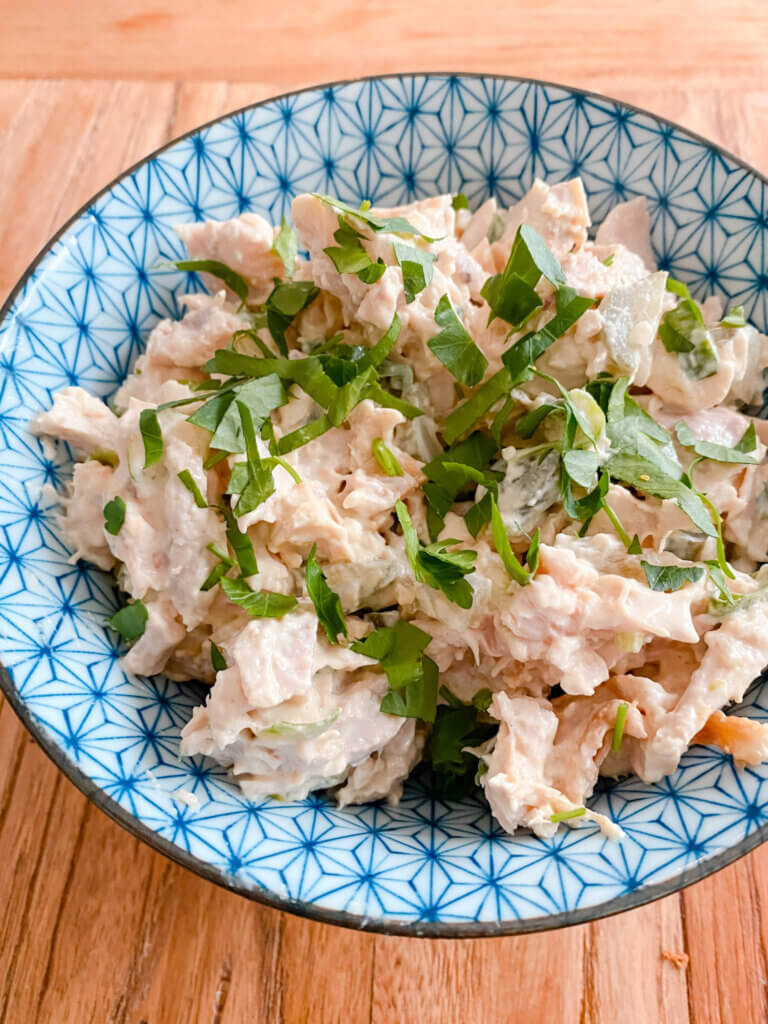 Other recipes I've made that you will really like, okay?: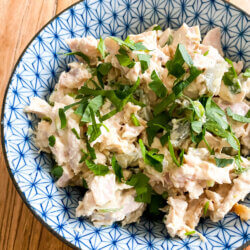 Keto Rotisserie Chicken Salad
Ingredients
1

whole rotisserie chicken

1

cup

coconut oil mayo (or homemade!)

1/2

white onion, diced

1

stalk

celery, diced

1/2

cup

walnuts, chopped

1/4

cup

raisins

2

tbsp

fresh parsley
Instructions
Remove meat from the chicken and shred it. You can also chop it if that's easier.

In a large bowl, add all ingredients.

Mix together and serve or keep in the fridge for several days.