Jump to Recipe
This gluten-free Greek quinoa is delicious, easy to make, healthy and perfect for meal prep!
I have been very, very into quinoa lately. Which is interesting, because it's not really something I ever eat. I always have some in my pantry, but I make it maybe once or twice a year.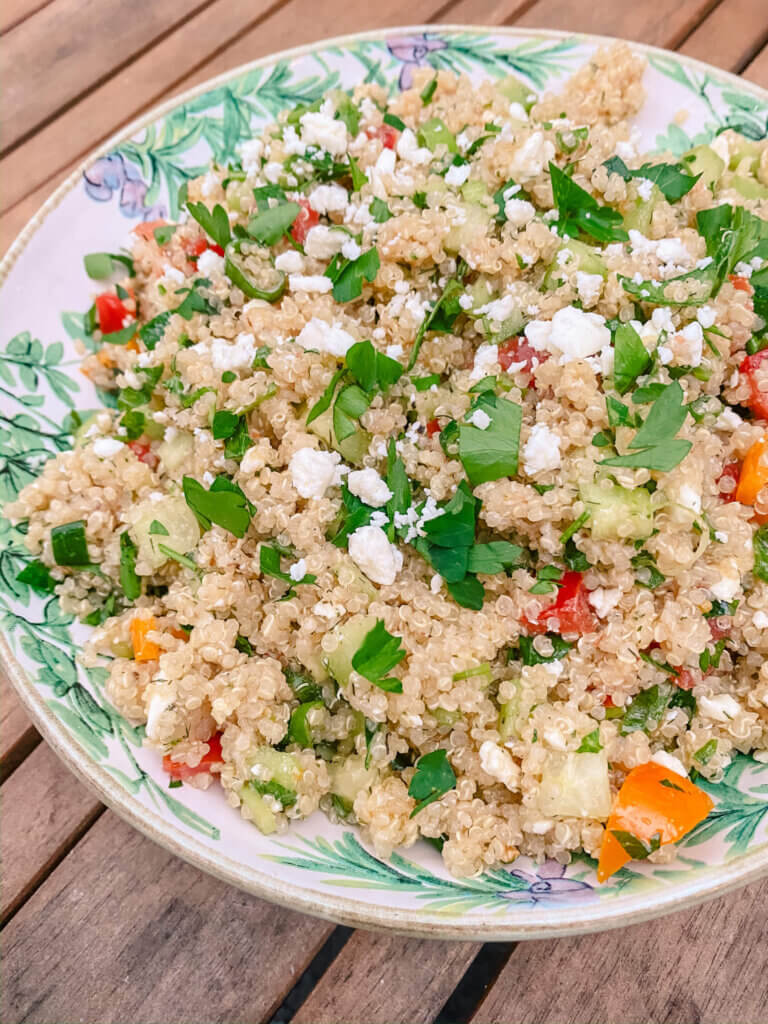 But these last few weeks I've just been really wanting some damn quinoa. And you know the thing about cravings?
It's often your body's way of telling you what it needs.
Don't get me wrong, if you're really craving a chocolate cake or you crave sweets all day long, that's a good indication you have some sort of gut dysfunction or gut dysbiosis (high levels of bad bacteria, low levels of good bacteria).
But if you're craving salt, fish, greens, nuts, even dark chocolate – it's a good indication that your body needs something in that particular food.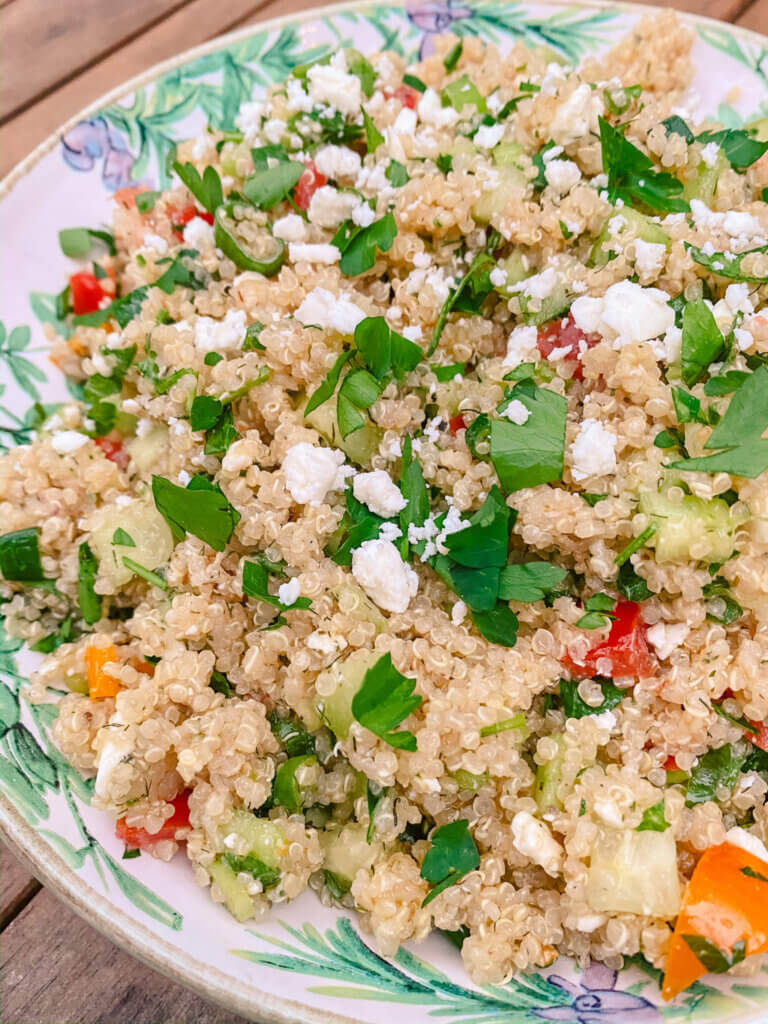 So when I started craving quinoa, I decided I might as well make some seriously delicious quinoa salad. And what better way to have it than Greek?
Greek food is my favorite food.
Health benefits of this gluten-free Greek quinoa salad:
a good source of fiber
higher in protein than most grains (though quinoa is not a grain, it is very similar to one)
loaded with five different types of plant foods which helps diversify beneficial gut bacteria
gluten-free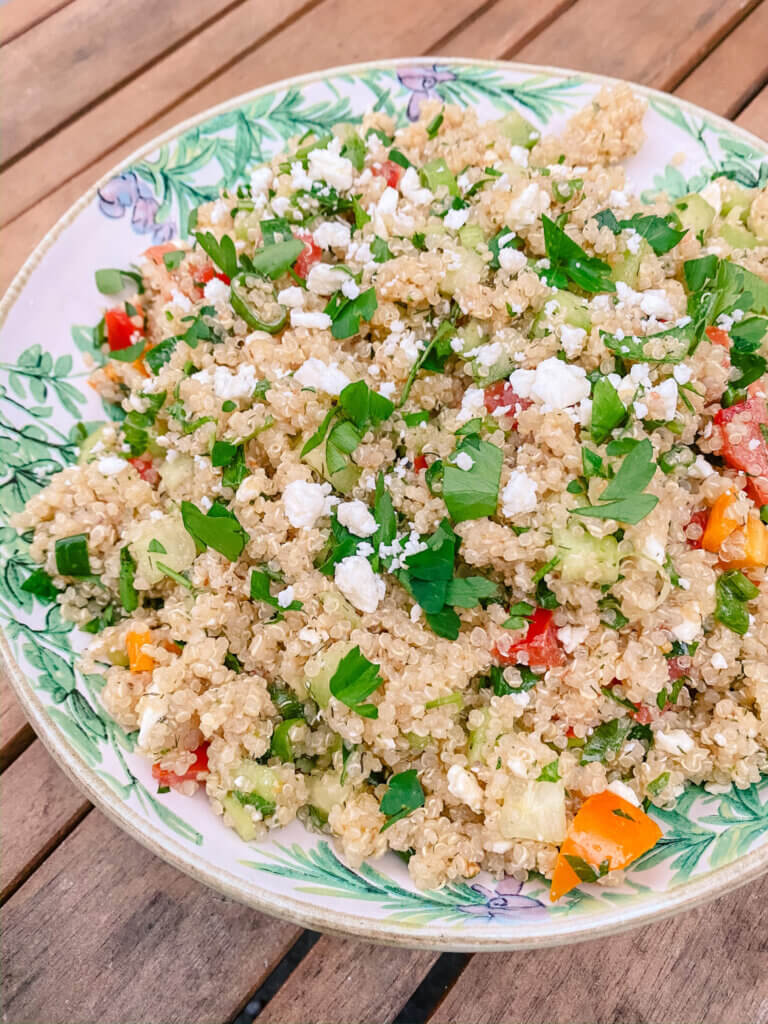 Other recipes you'll really, really like: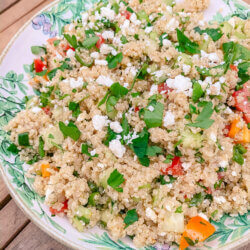 Gluten-Free Greek Quinoa
This Gluten-Free Greek Quinoa is so delicious and perfect for meal prep!
Ingredients
1

cup

quinoa

2

cups

bone broth

1

green bell pepper, diced

1/2

red onion, diced

2

tomatoes, diced

1

tbsp

dill

1/2

cup

feta

2

tbsp

fresh parsley, chopped

1/4

cup

olive oil
Instructions
Add one cup of quinoa and two cups of bone broth to a pot.

Bring to a boil, then lower to simmer and cover for 15.

While the quinoa is cooking, combine all other ingredients in a salad bowl.

When the quinoa is done, add it the veggies and toss.