This meal prep chicken & veggie salad was SO delicious and ready in under five minutes thanks to a lil' Sunday prep!
On Sunday, I clean. I make food for the week. I plan the next five days out so that I'm organized.
And you guys. It makes a HUGE difference in my stress, happiness and overall quality of life.
I know what I need to get done and when to do it. I know that I'm not going to be rushing every morning to make lunch for my son's pre-k. I know that I don't have to take time each day to make a ton of food. I know that I'm saving money by not eating out.
And it f*cking rules.
It makes my life SO much easier.
This week I made a bunch of veggies and proteins and then I've ended up throwing them in a bowl each day for lunch this week. And it's freaking DELICIOUS.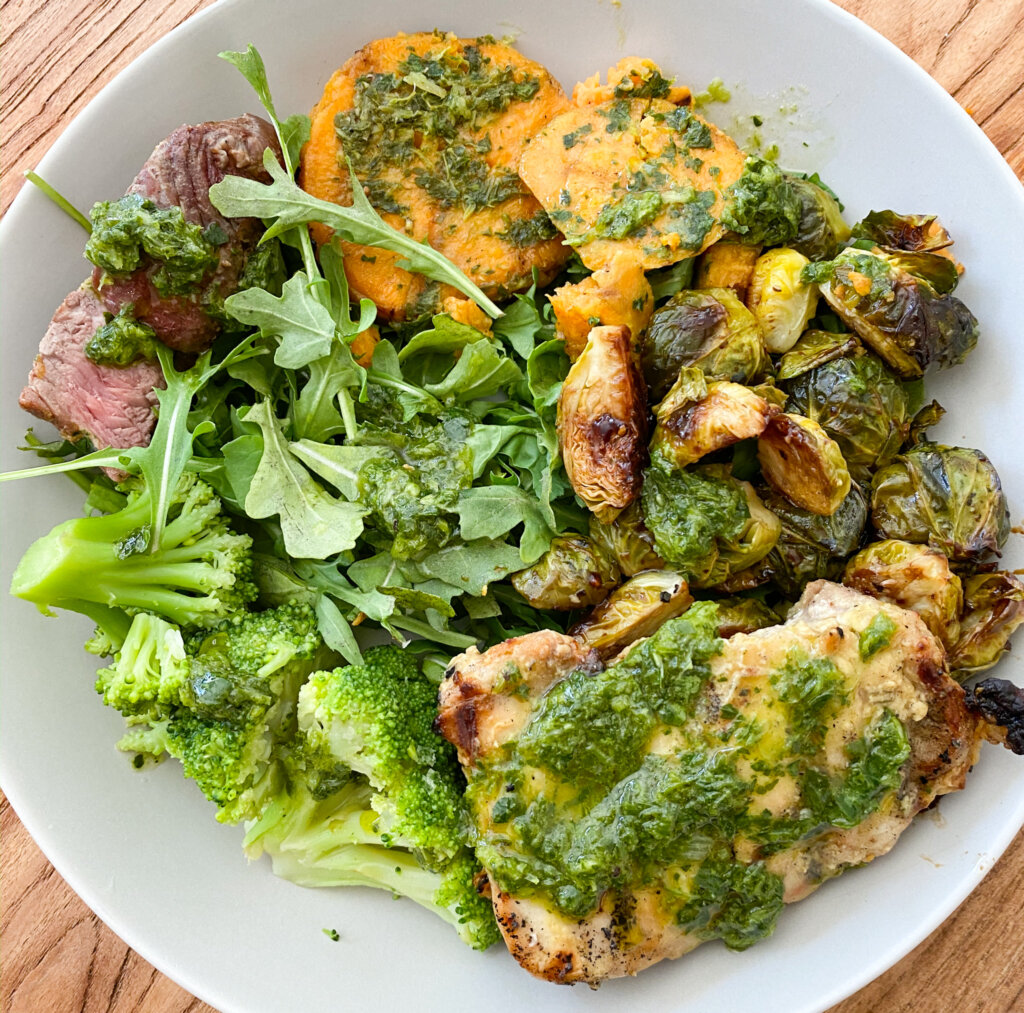 So this week I made:
sweet potato rounds – peel two sweet potatoes and boil until soft
chimichurri – I took one bunch of parsley and one bunch of cilantro, put them in a blender with 4 green onions and drizzle of red wine vinegar and a whole bunch of olive, then just blend until smooth
I prepped my rosemary honey dijon chicken
roasted balsamic brussels – just toss brussels sprouts in olive oil and balsamic glaze, then bake on 415 for 15-20 minutes
steamed broccoli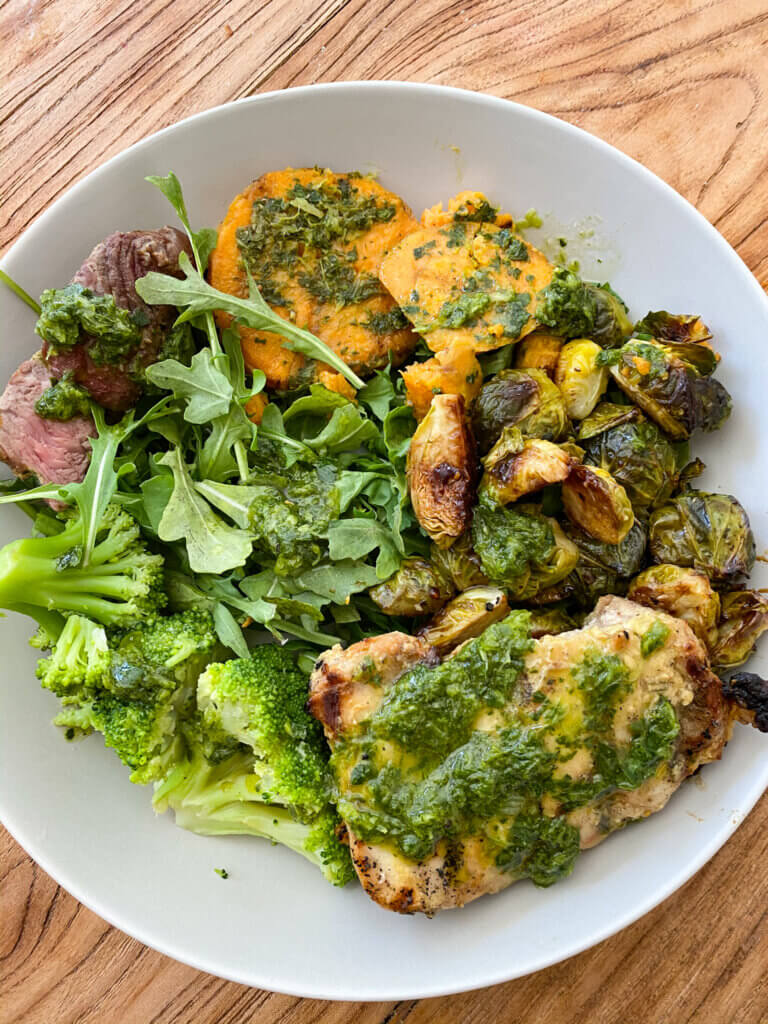 I store everything in glass tupperware. Never plastic.
So on Monday we had two back to back meetings and the next thing I know – it's 12:30 and I just get home and I'm starving.
How to make this meal prep chicken & veggie salad:
I lined a bowl with arugula, then added the chicken, brussels, broccoli and sweet potato. I drizzled the chimichurri over everything.
And it was DELICIOUS.
And so, so nutrient dense. And filling.
I ate this at 12:30 and was barely hungry when dinner rolled around at 6:30. Didn't even need a snack!
Other recipes you will like: