I really love the flavors of rosemary honey dijon chicken and I meal prepped this for easy proteins throughout the week!
I'm alllll about some meal prep.
Saves me time. Saves me money. Reduces stress.
I'm never scrambling to figure out what to eat throughout the week, I never stress about what to pack in my four year-old's school lunch.
My meal prep menu this week included:
this rosemary honey dijon chicken (if that was not obvious)
steamed broccoli
roasted balsamic brussels sprouts (toss in olive oil and balsamic glaze, roast on 415 for 15-20)
buttered carrots (peel, chop, boil, drain, toss in butter)
sweet potato rounds (peel, slice, boil)
chimichurri (one bunch of parsley, one bunch of garlic, a bunch of green onions, lots of olive oil and some red wine vinegar – blend until smooth)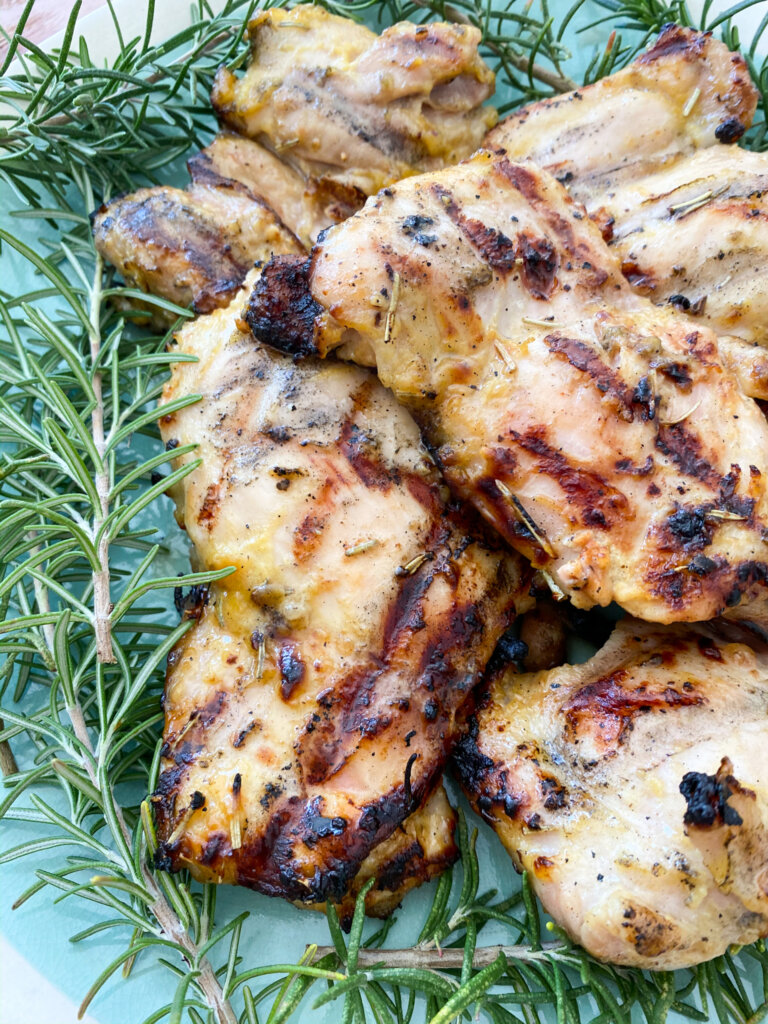 Tips:
I grilled this recipe, which is SO quick and easy and requires next to no clean up. Which I am in favor of.
Feel free to mix it up, use whatever spices you have on hand and love.
You can use maple syrup instead of honey.
You can use mustard instead of dijon.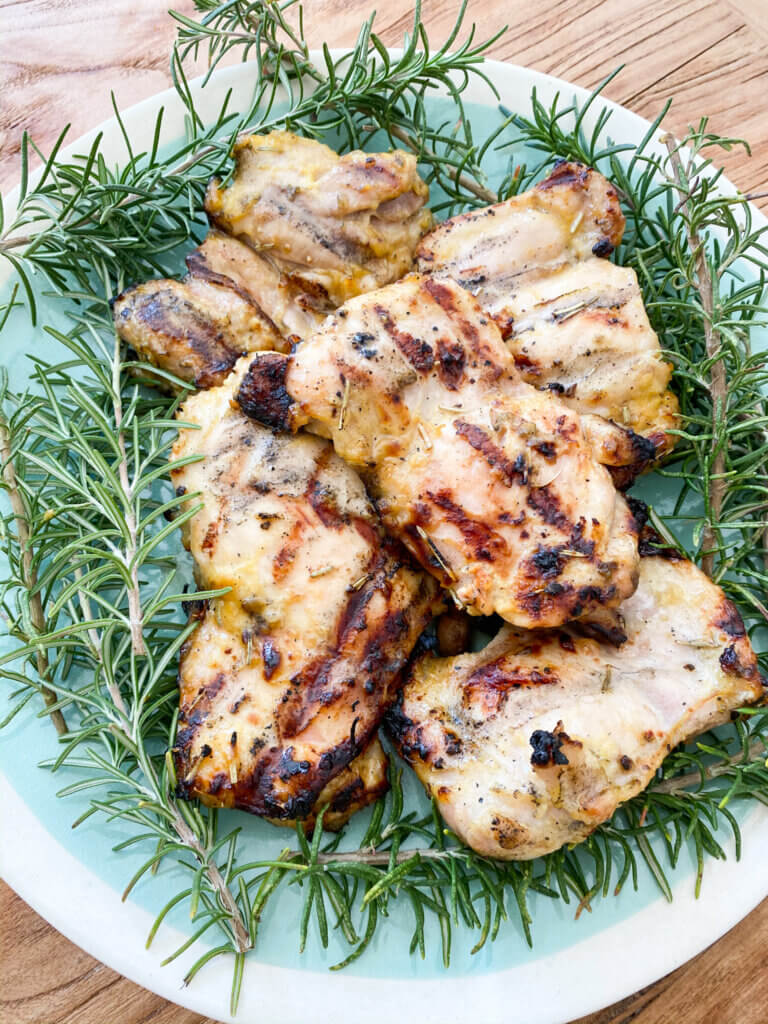 Other recipes you will like: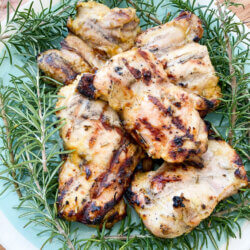 Rosemary Honey Dijon Chicken
Ingredients
Instructions
Mix up all of the ingredients except the chicken.

Pour the mixture over the chicken and mix it up so it's well coated.

Now, if you're going to bake it, preheat your oven to 375 and bake for about 20 minutes.

If you're going to grill it, grill for 3-4 minutes on each side, or until cooked through.