This pumpkin pecan cobbler is paleo, gluten-free, totally delicious and perfect for fall!
I have a confession to make: I kind of hate pumpkin.
I don't like pumpkin pie. I don't drink pumpkin spice lattes. And I don't add pumpkin to my daily smoothie once August 15th rolls around and the cans show up in Whole Foods.
But every year I'm determined to make a pumpkin dessert that I actually enjoy consuming. This might be that.
First, mix your pumpkin, sugar and eggs together. For this round I made pumpkin bars (see below), but if you're just doing cobbler, omit flour.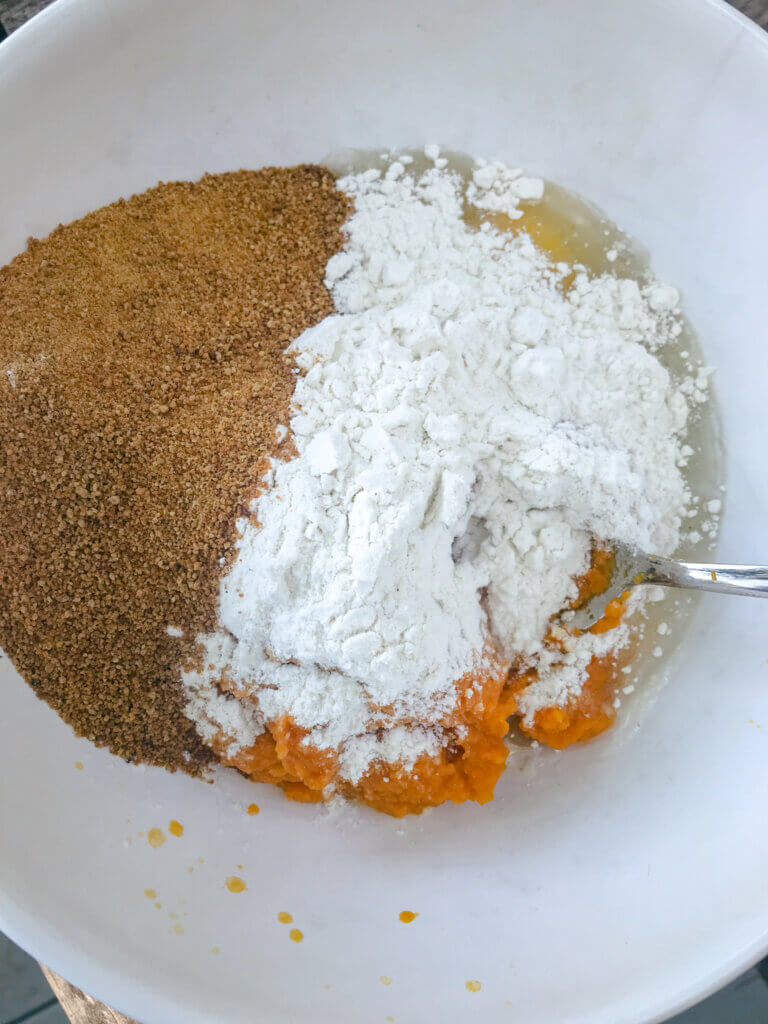 Spread it on the bottom of a parchment lined pan.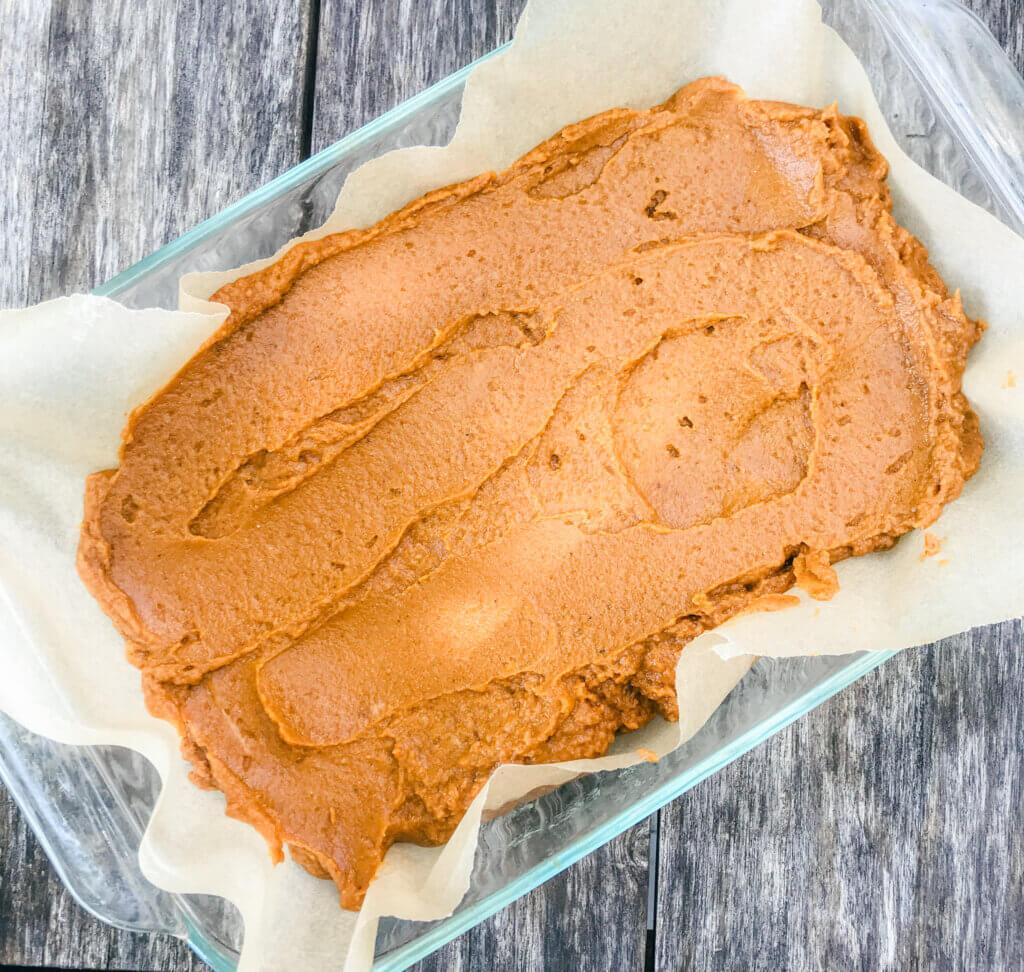 Melt the butter, sugar and pecans.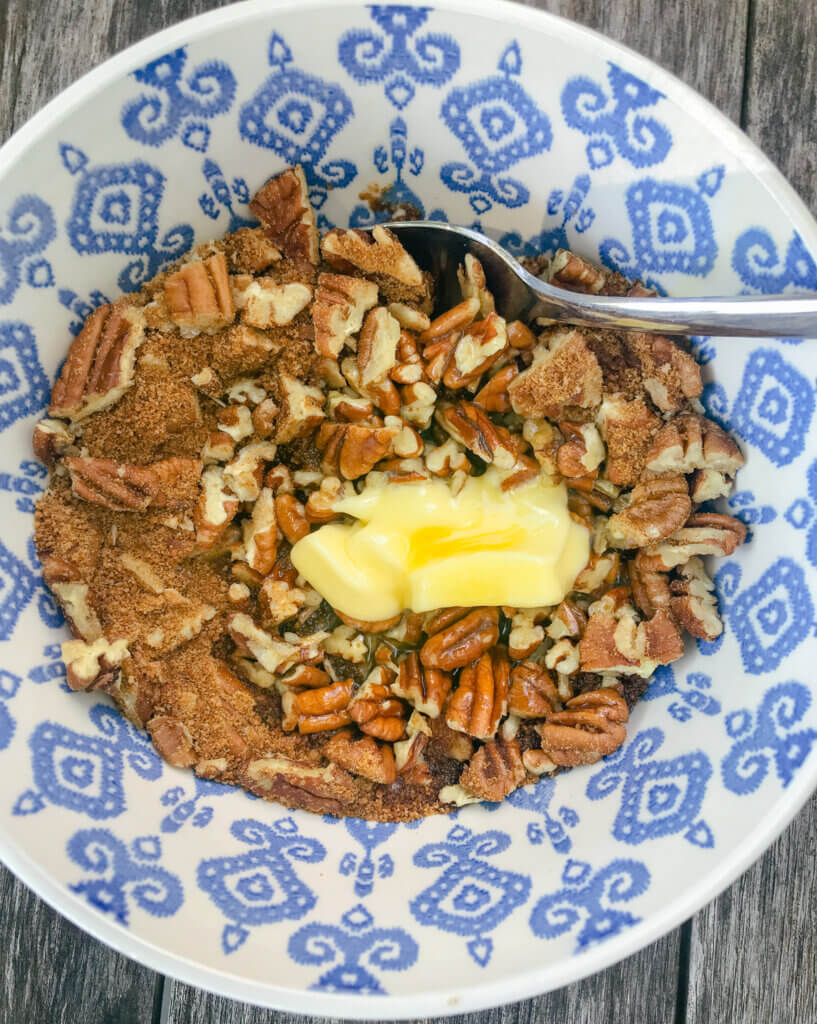 Top the pumpkin with the pecans and bake!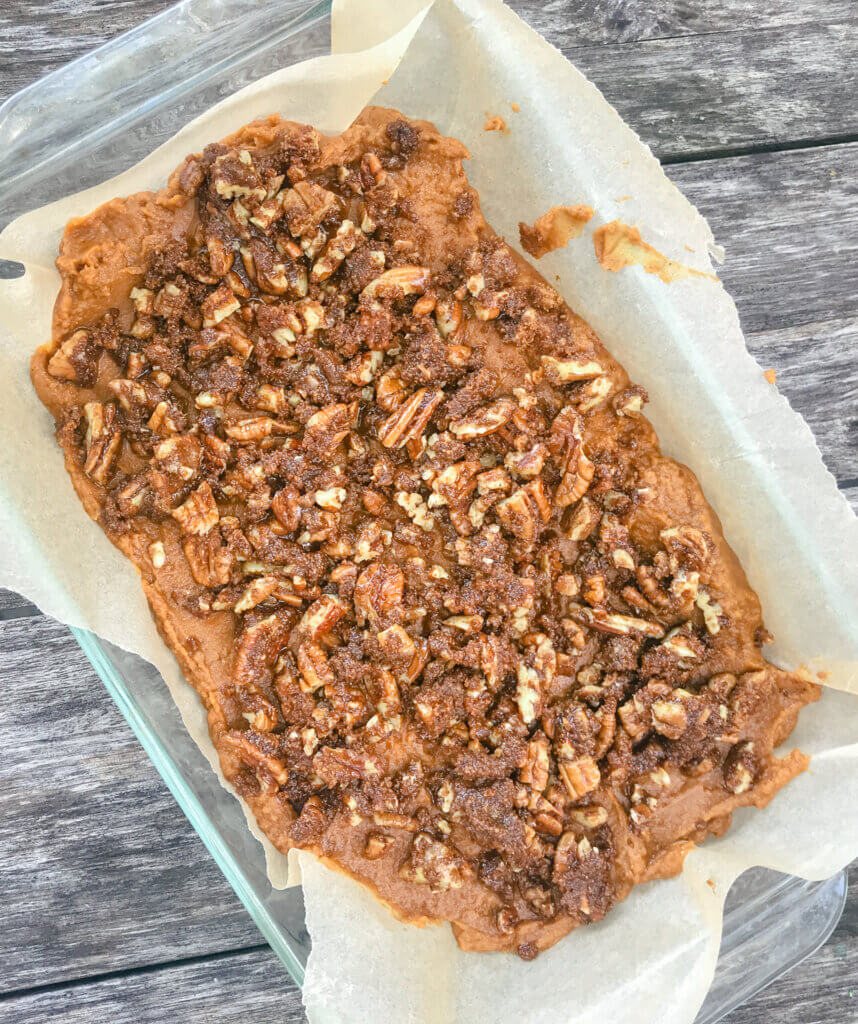 Top with ice cream!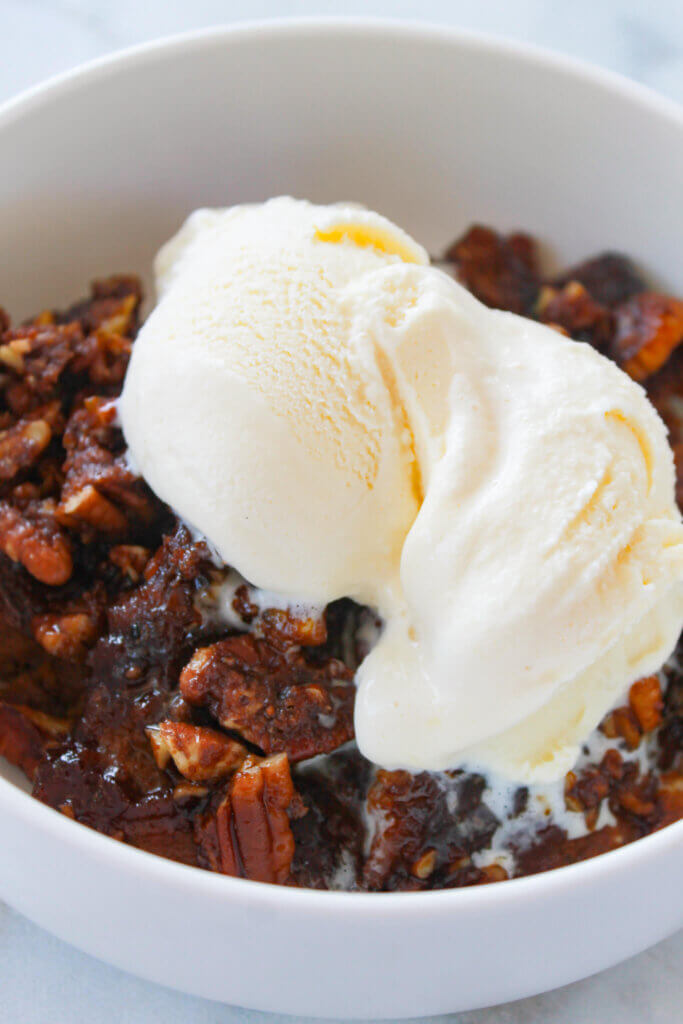 I looove pecans so I figured adding some caramelized pecans on top wouldn't hurt. Bonus: they totally made this dish. And adding a scoop of ice cream on top? Well that's just genius obviously.
Okay and to be honest, it's not exactly like a cobbler. Listen, most cobblers are made of fruit! I honestly just didn't know what to call this recipe. It's not a cake, it's not a cheesecake, it not a pumpkin brownie.
Let's be real, I threw a bunch of shit in a pan and hoped for the best – and it actually came out really well. But I had no idea what the eff to call it. So cobbler it is – even though it's not really entirely a cobbler at all.
Benefits of this recipe:
high in beta carotene
1 cup of pumpkin has 7 grams of fiber
grain-free
gluten-free
pecans are a great source of vitamin B1
both pumpkin and pecans contain manganese
recipe is paleo friendly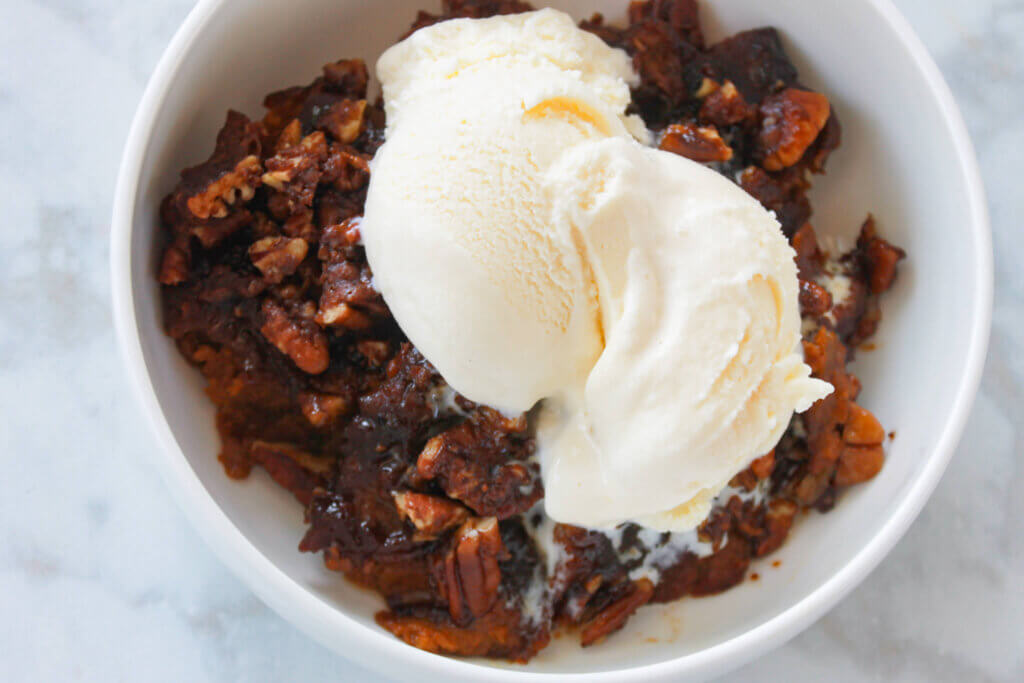 Tips for this recipe:
add half a cup of gluten-free flour to the pumpkin mix and then let it cool for an hour and then slice into quarters, these will be pumpkin pecan bars
if you don't have coconut sugar, maple sugar or even syrup would be great (but don't ask for measurements because I didn't try making this with maple syrup although I'm sure it would taste great)
use whatever kind of ice cream you like, I used a lactose-free vanilla
you can use walnuts in lieu of pecans
Other recipes: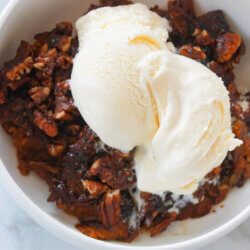 Pumpkin Pecan Cobbler
Ingredients
1

can

organic pumpkin puree

2

eggs

1

cup

coconut sugar

1

cup

pecans, chopped

1/2

stick

grass-fed butter
Instructions
Mix the pumpkin, eggs and 1/2 cup of coconut sugar.

Add the small baking dish and smooth it out.

In a separate bowl, melt butter and then add chopped pecans and remaining 1/2 cup of sugar.

Spread the pecan and sugar mixture overtop.

Bake for about 35 minutes, or until the pumpkin portion is set and the pecan topping is golden.

Tastes best with coconut milk ice cream on top!