I love a margarita, particularly when it's low sugar and doesn't give me a raging hangover from one sip. Which is why I came up with this keto grapefruit margarita!
I love tequila.
I realize it probably sounds bad to say that I love a particular alcohol, but I have a healthy relationship with booze.
I think a lot of people, particularly during the pandemic, have turned to alcohol for comfort and stress relief. This is how NOT drink alcohol.
The only time I drink alcohol is with food and to have fun. A nice dinner our with my husband, a cookout in our backyard, with friends.
Keep in mind that alcohol makes you feel more of whatever you're already feeling, so while it can enhance fun, it can also make you feel worse if you're already feeling down.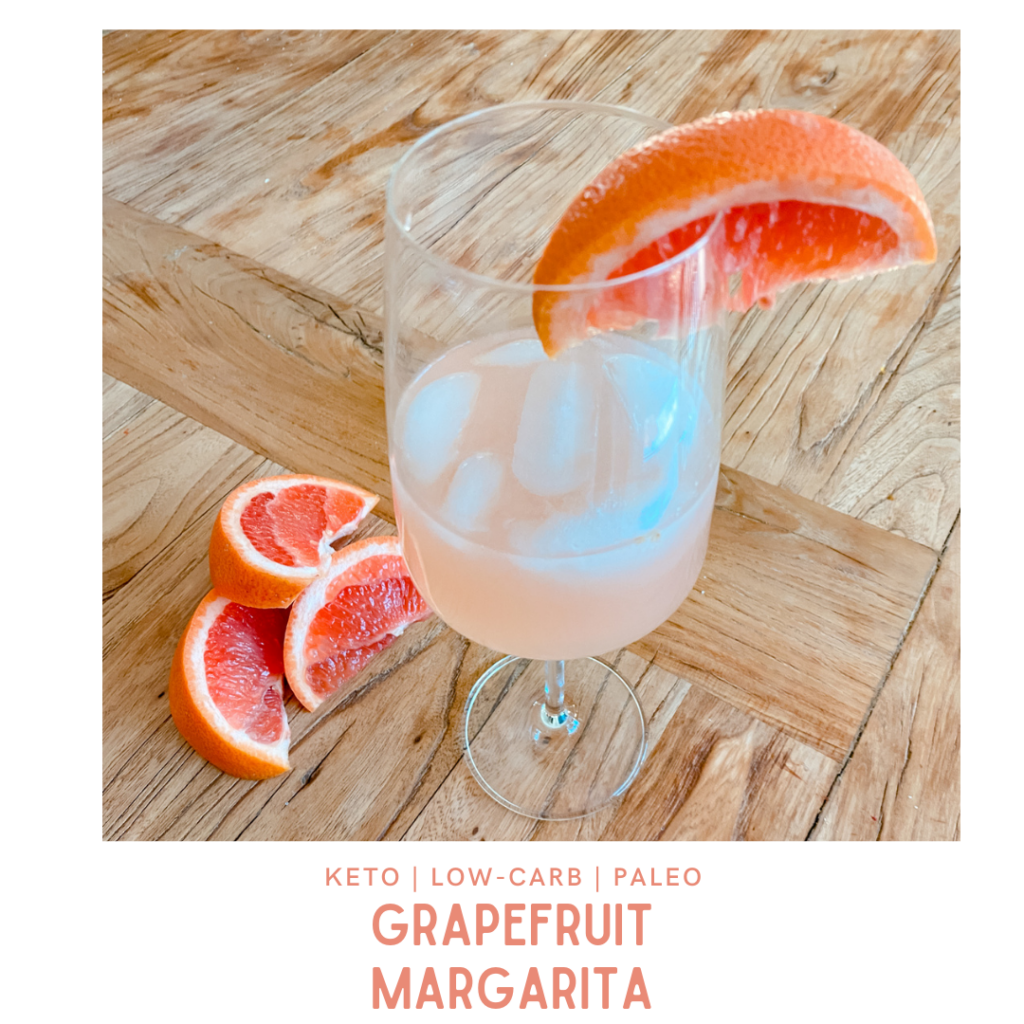 Benefits of a keto grapefruit margarita:
this recipe is low in sugar, therefore it will not spike your blood sugar
it contains no gluten or refined sugars
tequila is one of the healthiest alcohols and has shown to be beneficial for gut bacteria
Tips for making it:
use a liquid-y honey, like wildflower (THIS one is good)
if you don't have a liquid-y honey like wildflower, just heat up your honey in the microwave first to make it smoother
if you don't have honey, use maple syrup
if you'd like this recipe to be even lower carb and with no added sweetener, use liquid stevia
feel free to add any citrus you like, lemon and orange would be delicious as well
Other recipes you'll really like:
Keto Grapefruit Margarita
Ingredients
1

lime, juiced

1/4

grapefruit, juice

1/2

tsp

wildflower honey

1

shot

tequila

grapefruit seltzer
Instructions
Juice the lime and grapefruit into a mixer or large cup.

Add the honey and tequila.

Top with grapefruit seltzer, to your liking.