Who doesn't love a breakfast pizza?
I guess I don't if we're talking typical pizza. I tend to avoid getting gluten hangovers before lunch.
But this breakfast pizza is made from tapioca flour, which is a 100% safe starch! It's easily digestible and provides good carbs to help keep you full. I don't know about you, but I definitely feel fuller when my meal includes some carb action.
The pizza itself was delicious, I used homemade pesto as the sauce and topped it with prosciutto when it was completely cooked. It was amazing.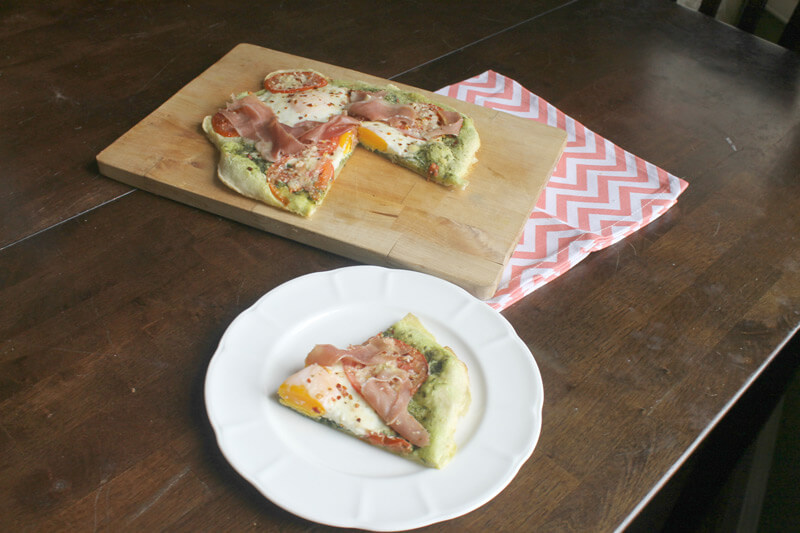 Pizza Crust:
1 cup tapioca flour (I use THIS brand)
One egg
1 tbsp water (more if needed)
add any spices you like, this crust itself doesn't taste like much without any spices
Preheat oven to 375.

Combine ingredients until a wet dough forms, this does not feel like your typical dough.

Spread it out evenly and thinly.
Top with:
homemade or bought pesto (just blend basil, garlic, parsley, olive oil and pine nuts until smooth)
slices of tomato
two eggs
optional: Romano cheese
Bake for 15 minutes.

When the cooking is done, add prosciutto. 

Devour.