Scott loves chocolate mousse.
It seemed like a simple enough dessert to make, but it usually involves a double broiler, separating the yolks from the whites, beating the whites, and some recipes even calling for baking it.
I suck at baking. This is why I have to come up with the easiest and quickest desserts possible. I love to cook, but I find baking really boring. I didn't really think the whole double broiler-beating-eggs-maybe-baking was necessary. Turns out, I was right.
This was the easiest dessert to make and is seriously foolproof.
Even the worst cook can throw this together and it will come out perfectly.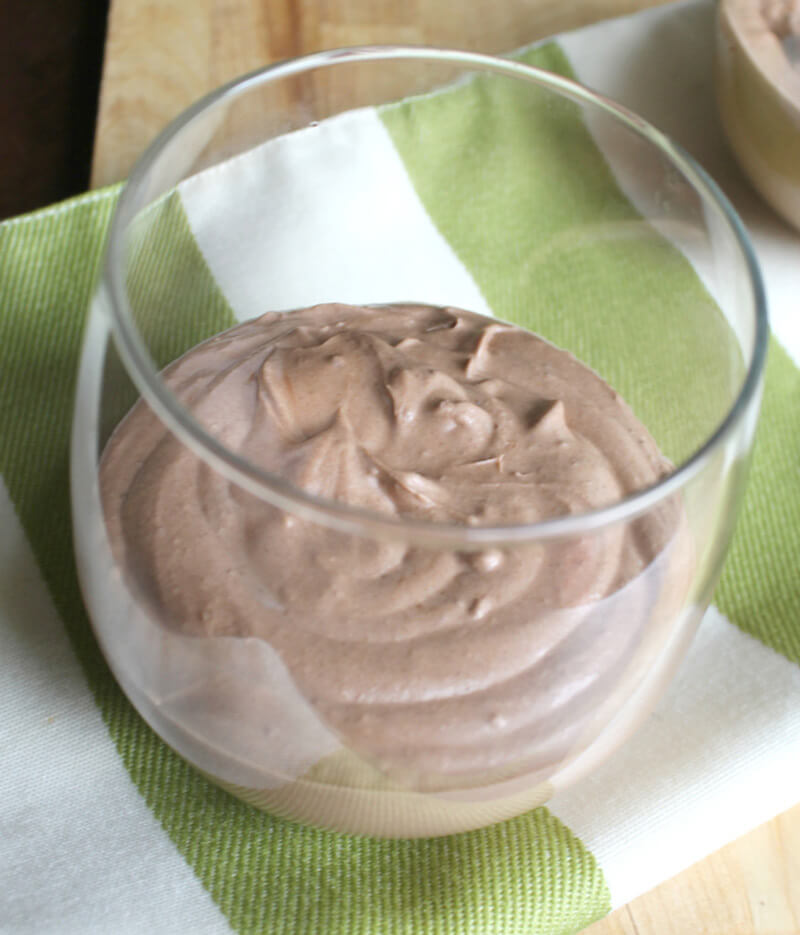 Five Ingredient & Five Minute Chocolate Mousse Ingredients:
Directions:
Add everything to a bowl and beat with a hand mixer. THAT'S IT. It's so easy!