For one of Scott's Christmas gifts, I got us a weekend away in Easton, MD for New Years Eve weekend.
It's a cute little Chesapeake Bay town with lots of seafood, antiques and quaint everything. Our hotel was gorgeous. (I promise, Side Dish goodness is a part of this!)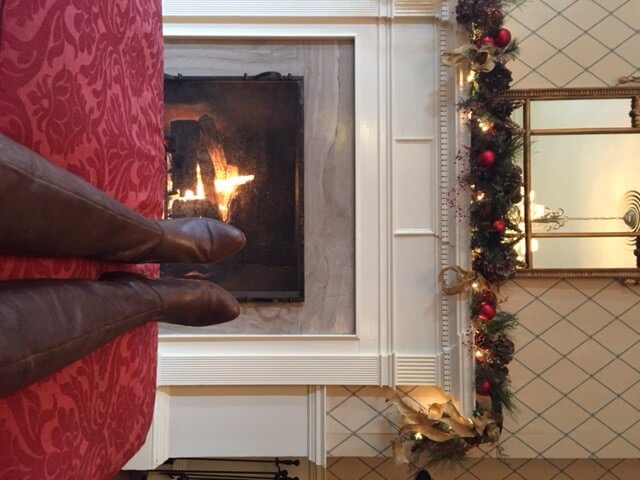 And they had an awesome restaurant with a heated outdoor patio. Which was great because I got to drink champagne outside in December without freezing to death.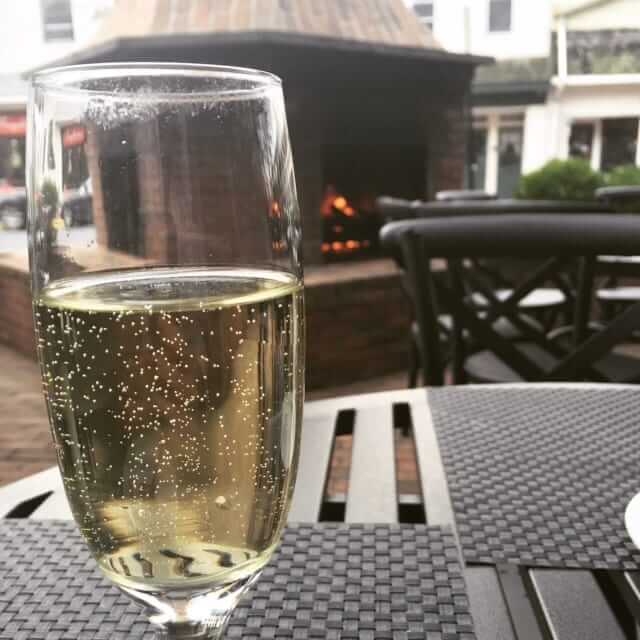 We walked around, hung out and checked out some great restaurants.
One of which was Mason's, a local farm to table restaurant with an emphasis on local seafood as well. I got a white fish (forget which kind exactly) on top of the creamy artichoke, leek, and tomato side dish that was amazing. I've been fantasizing about it inappropriately for almost a month now like a weirdo.
So I recreated it for you guys. It's crazy simple, super healthy and insanely delicious.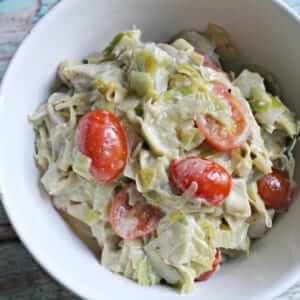 Creamy Artichoke, Leek and Tomato Side Dish
Creamy Artichoke, Leek and Tomato Side Dish - an easy, healthy, gluten-free and paleo side dish recipe!
Ingredients
12

oz

artichoke hearts

I used frozen

2

medium sized leeks

washed and sliced

1/2

cup

grape tomatoes

sliced in half

2

tbsp

butter

1/2

cup

homemade chicken broth

1/2

cup

raw milk or coconut cream

for strict paleo option
Instructions
Heat pan to medium heat.

Sautee the leeks in butter until soft.

Add the artichoke hearts and chicken broth, it's okay if they're frozen.

Cook the broth down and soften the artichokes.

Add the tomatoes and raw milk or coconut cream.

Cook until tomatoes are softened and the milk or cream has cooked down.
Notes
To make this side dish vegan, use coconut oil instead of butter and vegetable broth instead of chicken broth.