Bone broth used to intimidate me.
How much water do I need for a bone broth recipe? How many onions? What about bones? What kind of bones? Here's the thing: it really doesn't matter.
When I started making bone broth I followed all of these complicated bone broth recipes and it ended up tasting like crap. Simplest is always best and bone broth is one of the easiest things to make. This is my recipe for beef broth.
Ingredients:
3 lbs of beef bones (including marrow bones)
whatever spices you like
water
Yup. Pretty simple huh?
Step 1:
Put bones into the crockpot (this
is the one I use and I love it).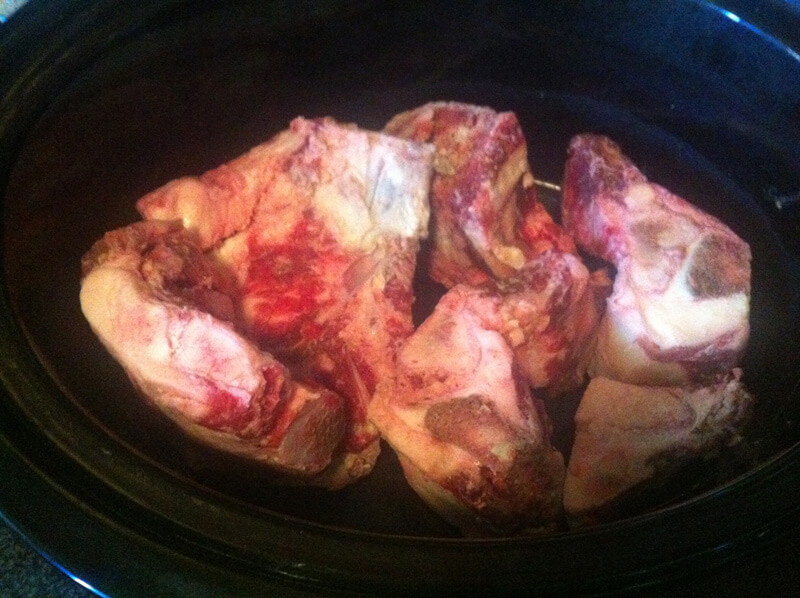 Step 2:
Cover bones with water.
Step 3:
Add any spices you like. I add a lot of Himalayan salt
, garlic powder, and celery seed.
Step 4:
Simmer on low for at least 8 hours or high on 3.