I love eggs benedict. Anytime I go to brunch, which is kind of a lot because brunch is awesome, I always get eggs benedict without the English muffin. Unfortunately, it's not very filling without the English muffin; so I always ask for a third egg…and extra hollandaise (love that shit). So I'm not only asking for a modified order with no muffin, I'm also asking for an extra egg and extra hollandaise sauce. Yes, I am that girl. I always apologize in advance for my complicated orders. I assumed EB was hard to make due to the hollandaise sauce. Turns out, it's actually really easy. When you make it my way at least. I don't know about other people but I imagine they're less efficient.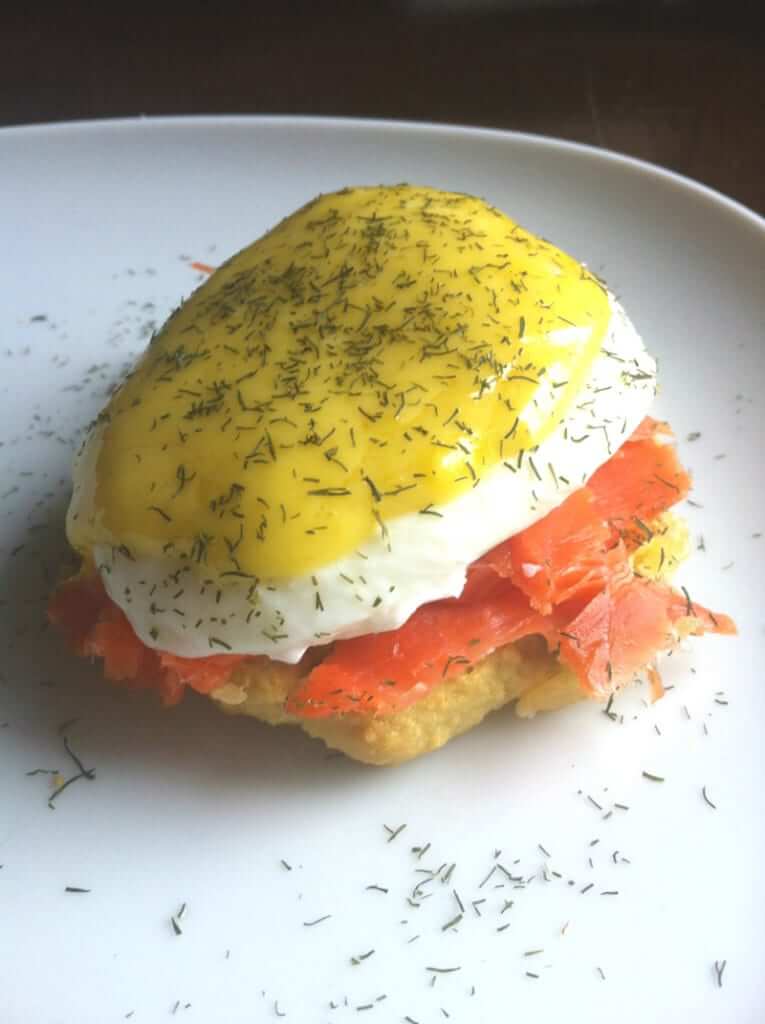 Hello, lover.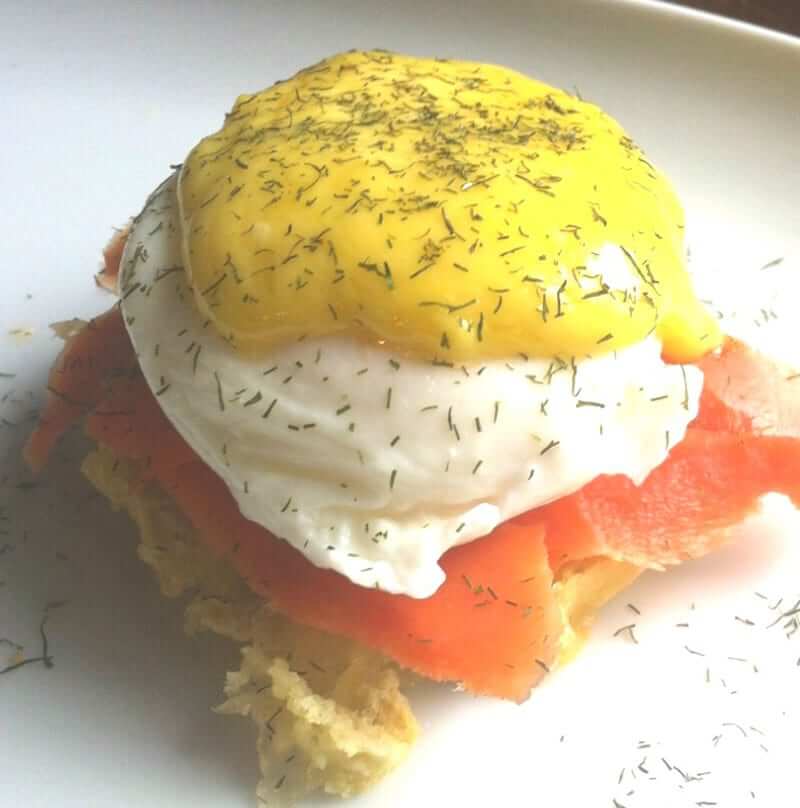 Shared at: Real Food Wednesday, Whole Foods Wednesday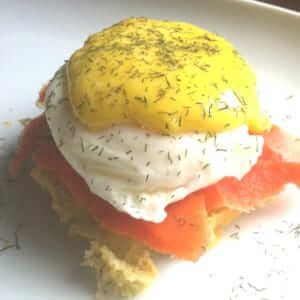 Smoked Salmon Eggs Benedict with Dill Hollandaise (Paleo, Primal, GAPS, PHD)
Eggs Benedict with smoked salmon and a creamy homemade hollandaise sauce flavored with dill! Sounds fancy but this recipe is actually really easy to make!
Ingredients
For the eggs and muffin
2

eggs

1

grain-free English muffin cut in half

few slices of smoked salmon
For the hollandaise
2

egg yolks

4

tbsp

butter

1

tsp

dill
Instructions
Boil some water.

Break eggs into a cup, then slowly pour into the boiling water one at a time.

Let them cook for 4 minutes, then strain them. Let them dry a bit.

Layer 1 side of the muffin, then smoked salmon, then egg, then hollandaise.

Melt the butter in a pan over medium-low heat.

Break the two egg yolks into a blender or food processor and turn it on.

Very slowly, drizzle in the butter. Super slowly!

The sauce will thicken, add dill (or sprinkle it on top, like I did because I forgot to add it to the blender).
Notes
Use grass-fed butter and pastured eggs for best results!
Nutrition
Serving:
1
muffin
Calories:
783
kcal
Carbohydrates:
28
g
Protein:
21
g
Fat:
65
g
Saturated Fat:
35
g
Cholesterol:
840
mg
Sodium:
812
mg
Potassium:
235
mg
Fiber:
1
g
Vitamin A:
2415
IU
Calcium:
139
mg
Iron:
3
mg