Check out my NYC Weekend + DragCon Part 1 here.
After Scott and I walked around and explored all morning, we headed to DragCon. Scott is the CFO of Jeffree Star Cosmetics, who had insanely huge fuzzy pink booth at the event. Seriously. Look at this thing.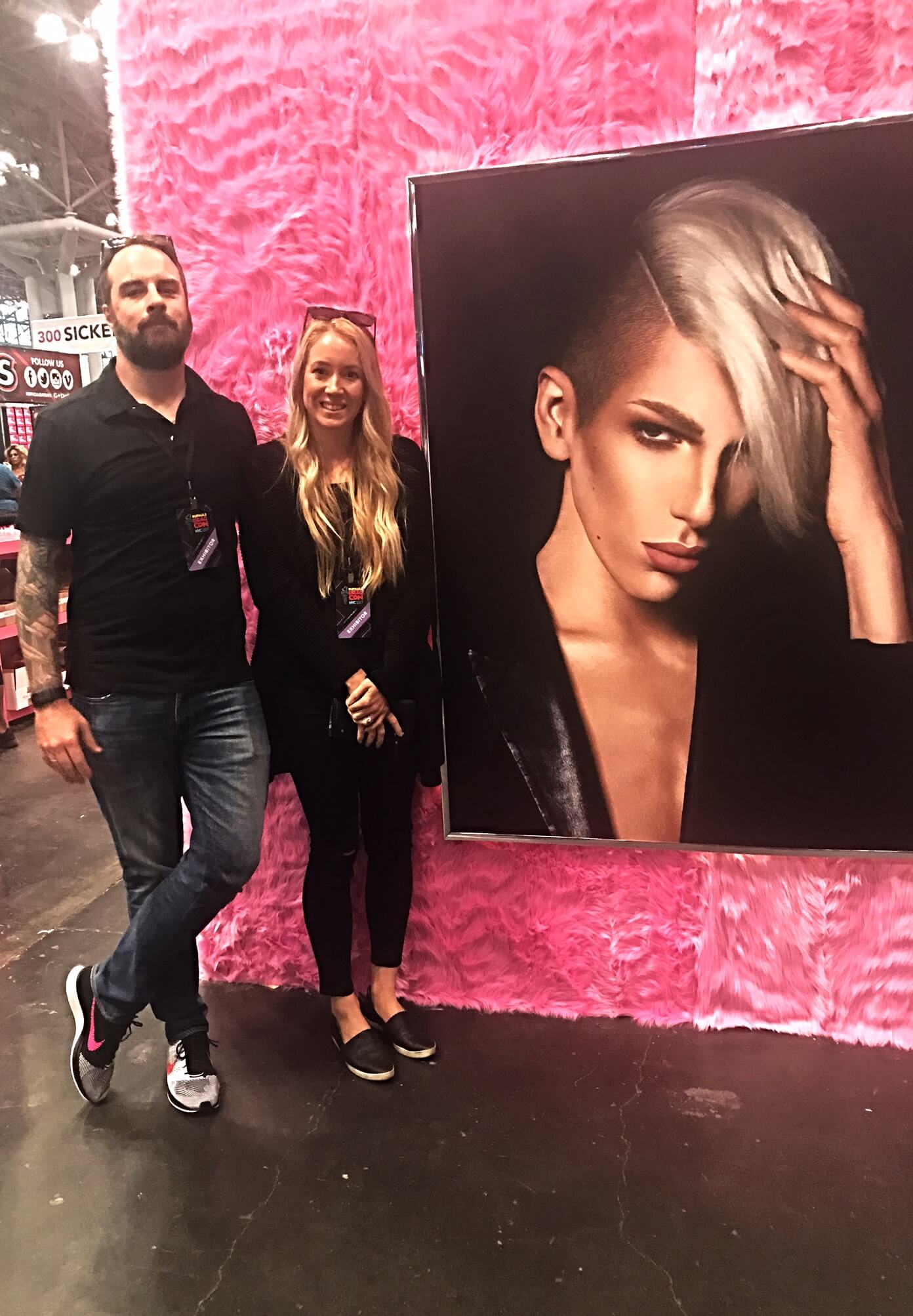 We explored a tiny bit but then hung around the booth waiting for Jeffree to come out for a little meet and greet. And by litte, I mean massive. Thousands of people were waiting to meet him and lost their minds when he came out. The idea was to form a large line to meet him, but it was just a crowd of hundreds and hundreds of people. Scott had to go play a security guard while I walked around to explore.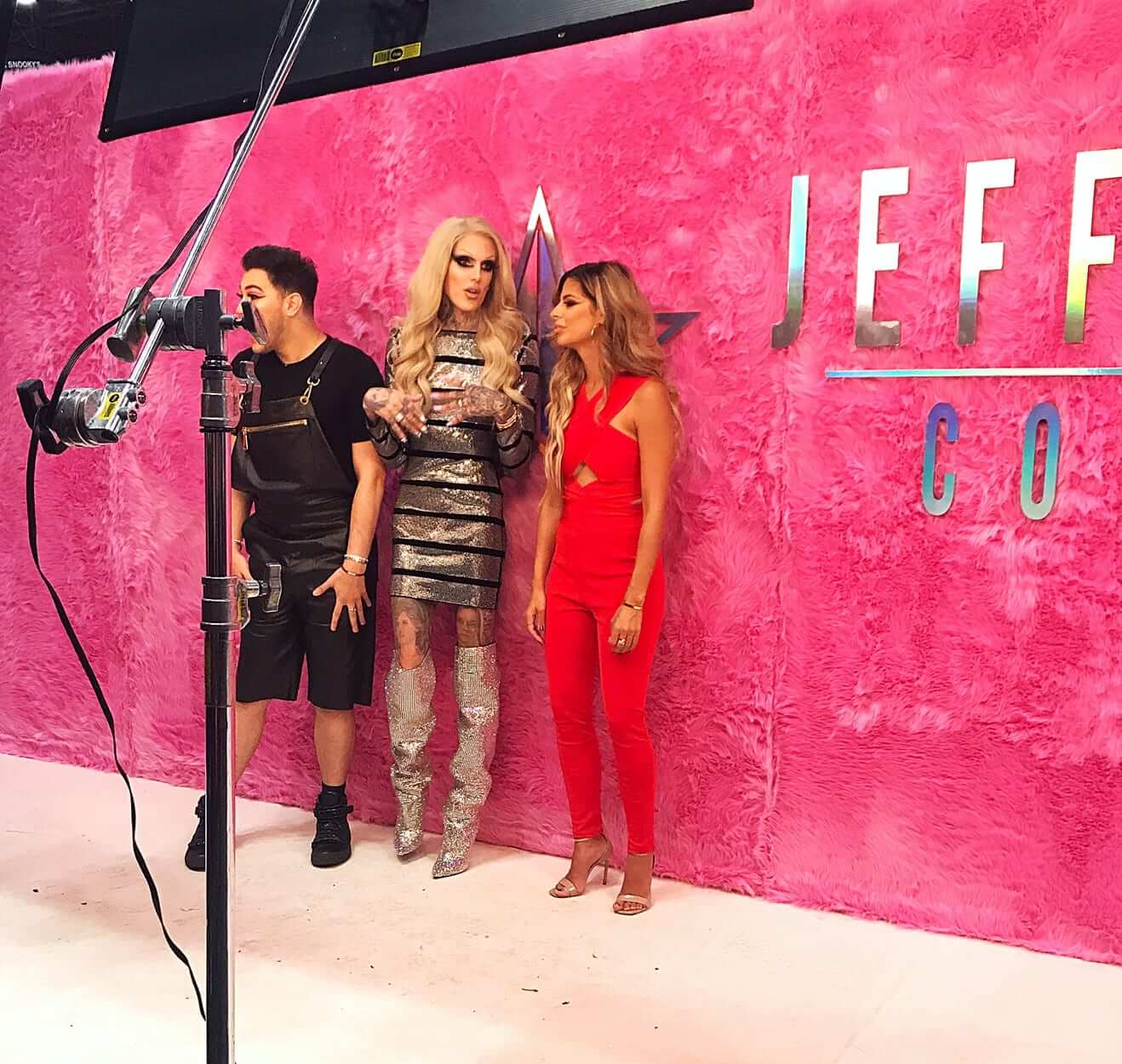 I didn't want to take pictures without asking so I didn't get too many. There were several displays about how the LGBTQ crowd felt about Trump, which I loved. It perfectly echoes how I feel about Trump.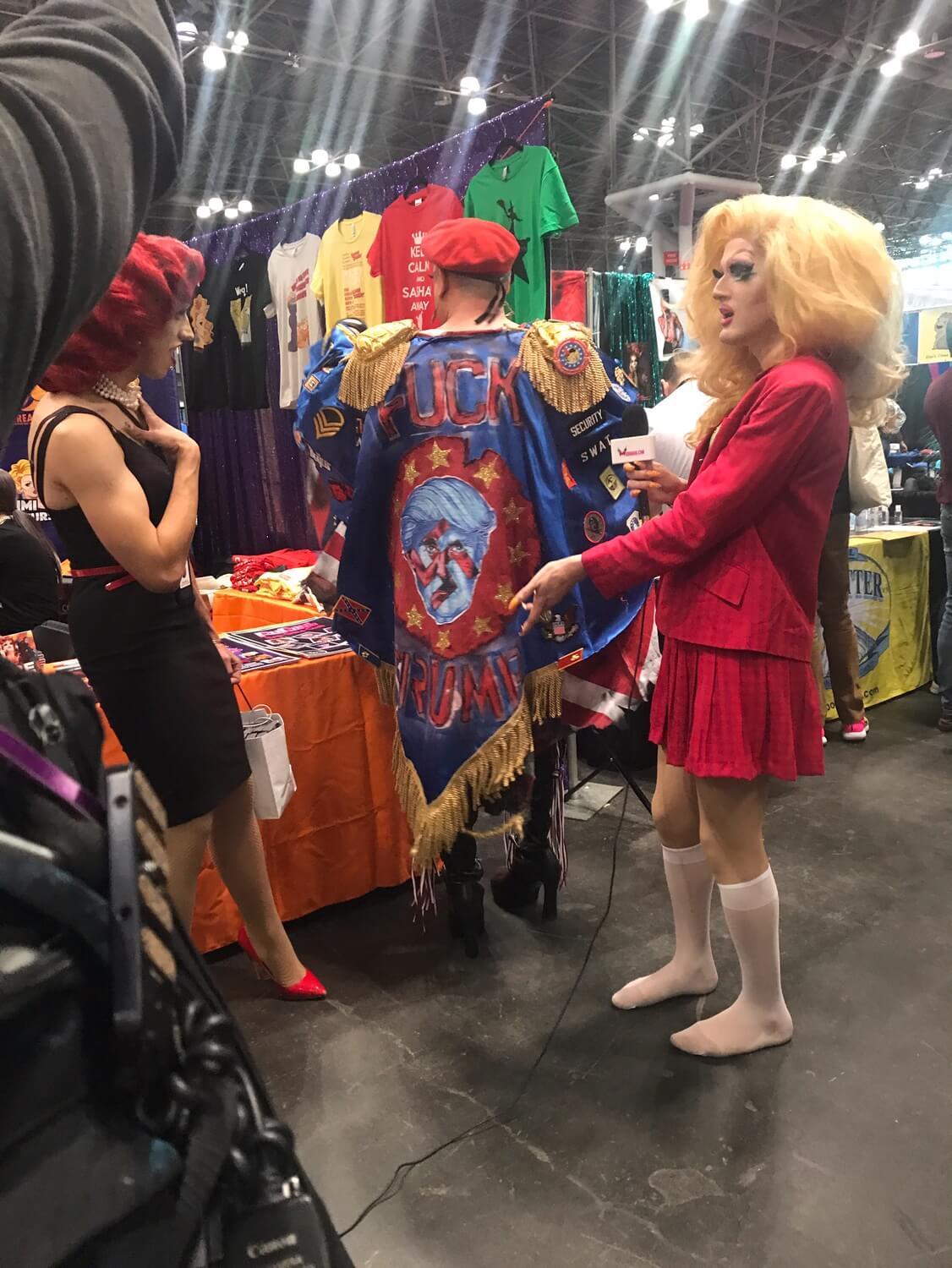 Trump rat with confederate flag cuff links. Nice touch.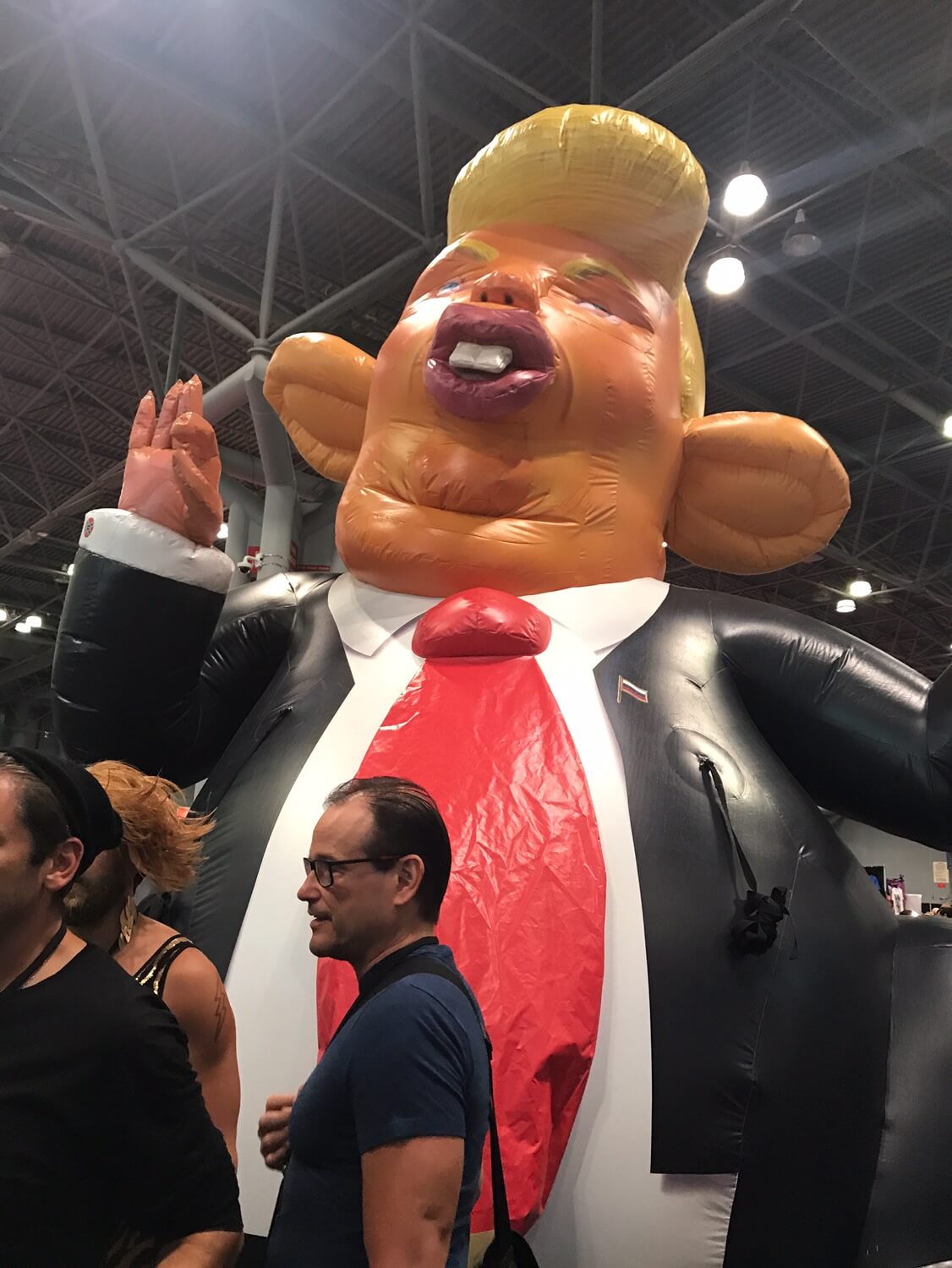 After hours and hours of exploring all the cool outfits and vendors, it was time to check out the panel on beauty blogging with Jeffree Star, Laura Lee and Manny MUA. I wasn't too familiar with Laura Lee or Manny MUA but I absolutely loved this panel and found it so inspiring.
While it was mainly focused on the world of makeup and building a brand within that arena – I found a lot of what they said also applied to what I do. I loved that Jeffree talked so much about being your authentic self and not worrying about the people who dislike you. I loved that they emphasized being consistent and really working toward your goal and dreams because life's too short. I also thought the three of them were just hilarious together. They vibed really well and I walked out of the panel even more inspired to build both Ancestral Nutrition and Ancestral Organics.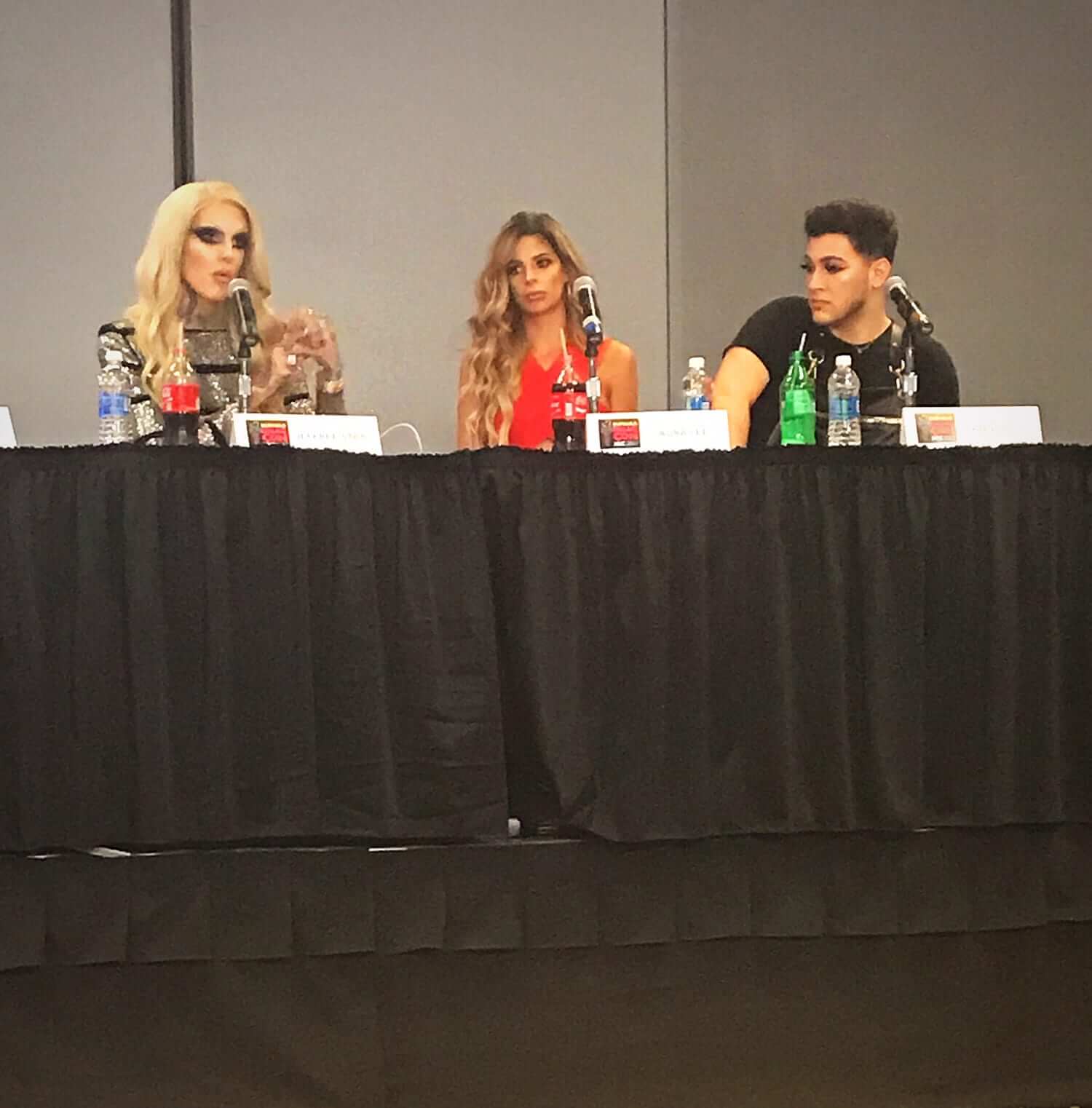 That night we did another group dinner, which I found myself in charge of. I had to find a restaurant willing to take a last minute reservation for a group of 10 on a Saturday night. That also had vegetarian options. All I could find near the hotel was a Mexican dive bar. So tacos and tater tot nachos it was. I felt kind of bad this it wasn't an awesome restaurant food-wise, especially because everyone lived in Souther California and was probably used to way better Mexican, but we had fun anyway.
The only shot I got. Because we were in a basement and literally the only light was from this fish tank.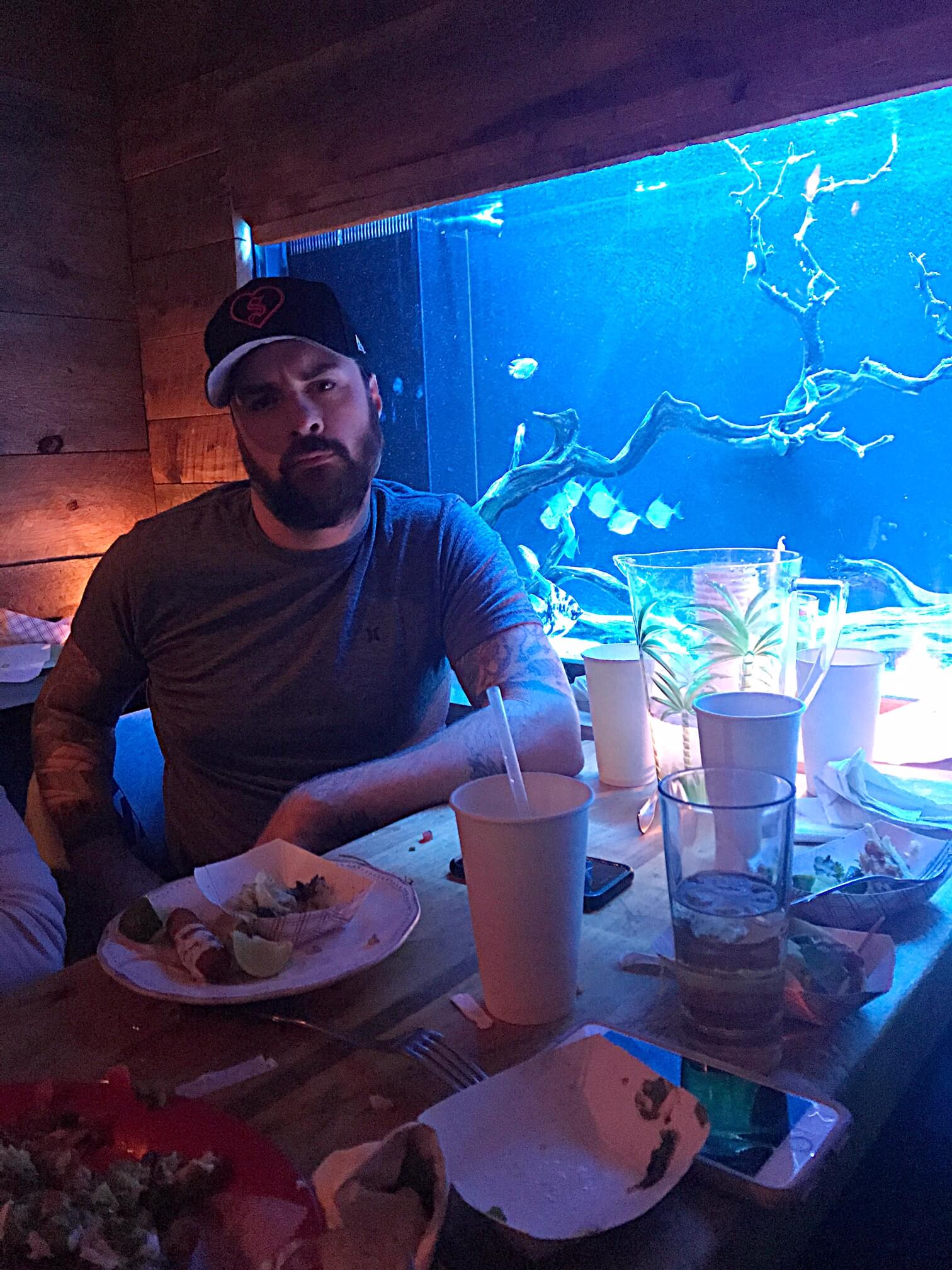 The next morning we went to a restaurant outside of our hotel with local food and amazing gluten-free options. It was such a cute lil' place. I got the avocado toast
Train snacks. I'm addicted to chips and the citrus and cayenne smoothie from Le Pain Quotidien.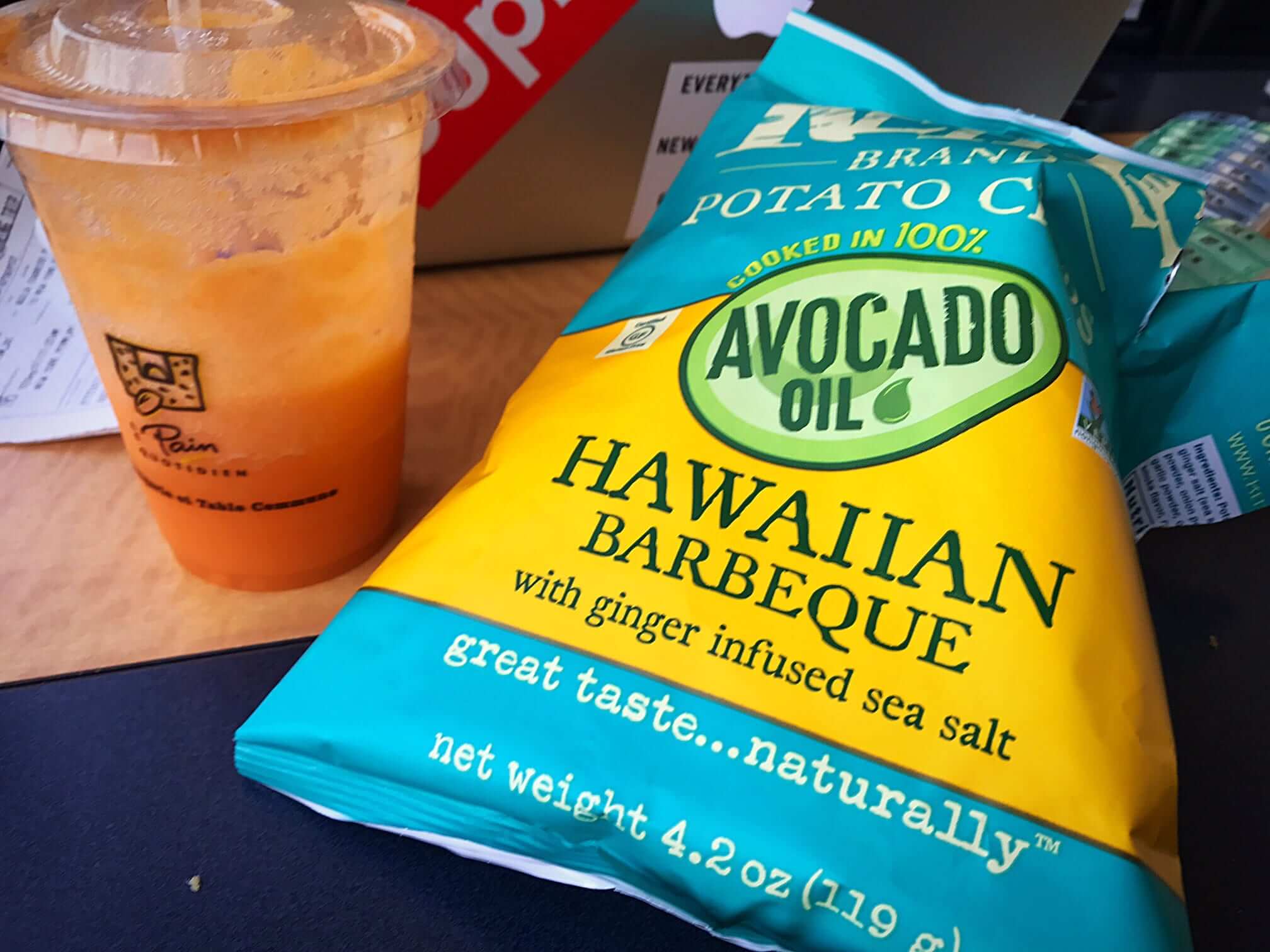 We got home Sunday afternoon and I finally got to see my Bubba! I'm missed that baby so damn much. We had an amazing weekend but I'm bringing my bubs next time!