Did you know that collagen provides natural anxiety relief? Find out how collagen can improve your symptoms of anxiety!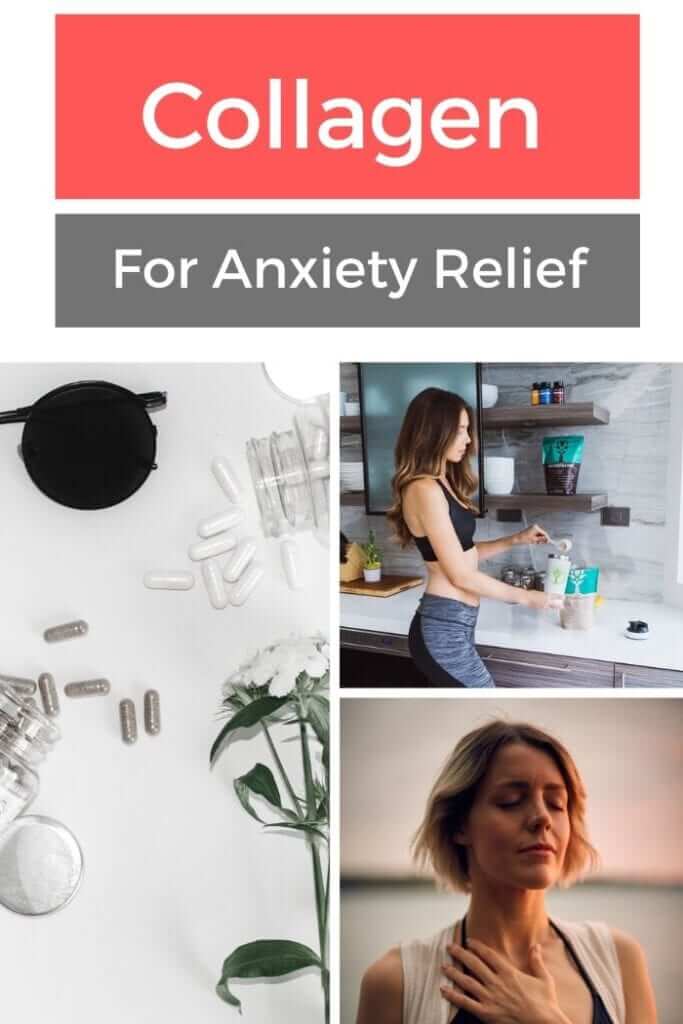 What is collagen?
Collagen is a hard, insoluble, and fibrous protein that makes up a whopping one-third of the protein in the human body. Think of it as the substance that holds the body together!
It is not only the most abundant protein in the body but also an extremely healing food.
As you might know, anxiety stems from many factors, and oftentimes it is caused by physical issues within the body like nutrient deficiencies.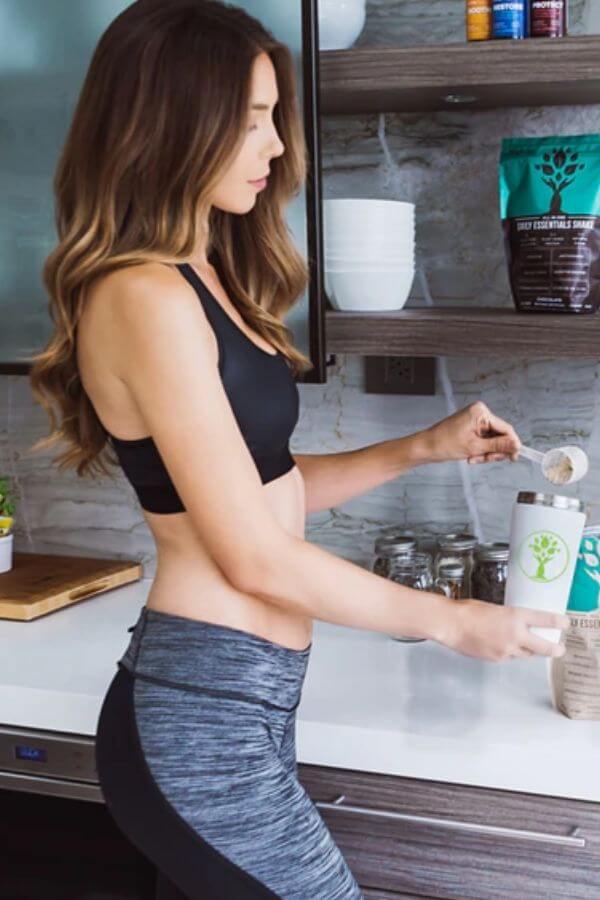 My battle with anxiety:
I started getting severe anxiety when I was 19. It came in the form of panic attacks, of feeling a constant sense of unease, an unending sense of doom and near-constant negative thoughts.
I battled with it on and off until my last pregnancy, which due to hormonal fluctuations cause a pretty significant amount of anxious feelings. I wasn't even particularly anxious about anything. I just felt such an overwhelming sense of anxiety around the clock.
Looking back, it was definitely the hormones and the fact that I had to take some extra hormones due to my previous son being born so prematurely. When you're in the thick of it, it's hard to recognize that there are external factors at play.
Collagen as Natural Anxiety Relief:
Gut Health Can Cause or Eliminate Anxiety
One of the biggest external factors when it comes to natural anxiety relief is gut health. While we are just beginning to understand the gut-brain connection, we know that whatever is occurring in the gut has a direct impact on the brain.
From Harvard Medical School,
The brain has a direct effect on the stomach. For example, the very thought of eating can release the stomach's juices before food gets there. This connection goes both ways. A troubled intestine can send signals to the brain, just as a troubled brain can send signals to the gut. Therefore, a person's stomach or intestinal distress can be the cause or the product of anxiety, stress, or depression. That's because the brain and the gastrointestinal (GI) system are intimately connected — so intimately that they should be viewed as one system. (emphasis mine)
The brain and the gut are connected via the vagus nerve. The nerve is bi-directional, sending signals from the gut to the brain and the brain to the gut.
It's a bit of a chicken and egg system – is the brain influencing our emotions or is the gut? In my experience, it's a bit of both.
Neurotransmitters Are Largely Produced In the Gut
For so long scientists thought that neurotransmitters (like the "feel good" serotonin) were produced in the brain. We now know that over 90% of neurotransmitters are produced in the gut. Neurotransmitters can make us feel relaxed, happy, hopeful or they can make us feel anxious, stressed and depressed.
Studies have shown that neurotransmitters like GABA, serotonin and dopamine are created by gut bacteria. These are the same neurotransmitters that are influenced by antidepressants. How amazing is that? What if instead of antidepressants, which come with a laundry list of side effects, we optimized gut health?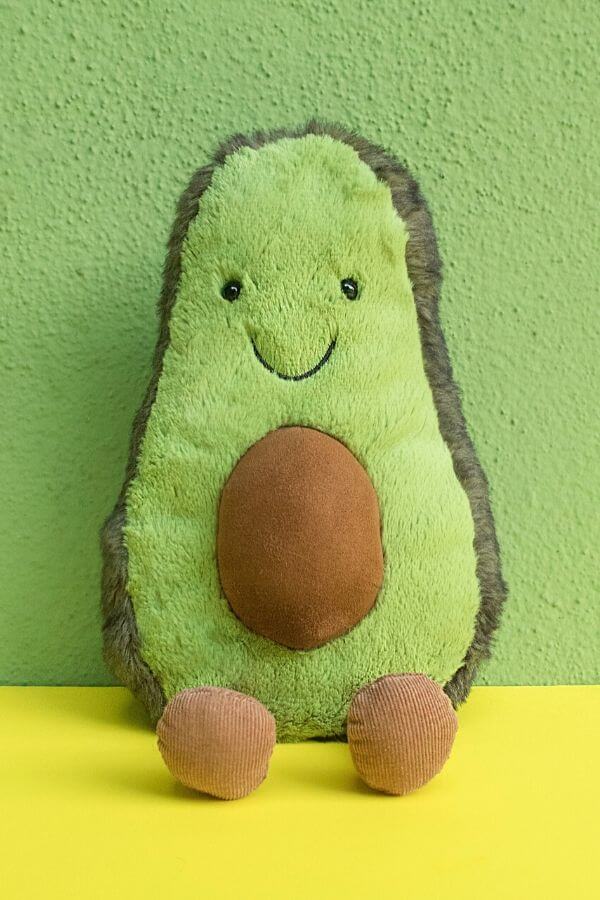 Collagen Heals, Seals and Strengthens the Gut
Collagen is the most abundant protein in the body. It comprises roughly 75% of the skin matrix and is also high in the amino acid glycine. Glycine is what the epithelial cells of the gut lining are made up of. Numerous studies have shown that glycine supplementation can protect the cell wall of the gut.
When the gut is damaged, we see inflammation, food allergies and an impacted ability to absorb nutrients from food.
Bad gut health influences anxiety in two ways:
1 – A damaged gut allows proteins into the bloodstream, causing inflammation.
2 – An inability to property digest food impairs nutrient absorption. Nutrient deficiencies lead to anxious and depressive symptoms.
3 – A damaged, inflamed gut means a damaged, inflamed brain. This happens via the vagus nerve and the gut-brain axis.
However, daily collagen supplementation heals, seals and strengthens the gut. Because it is made up of glycine, the gut wall is fortified. This reduces inflammation, allows us to properly digest our food and absorb nutrients.
This is critical for healing and preventing anxiety!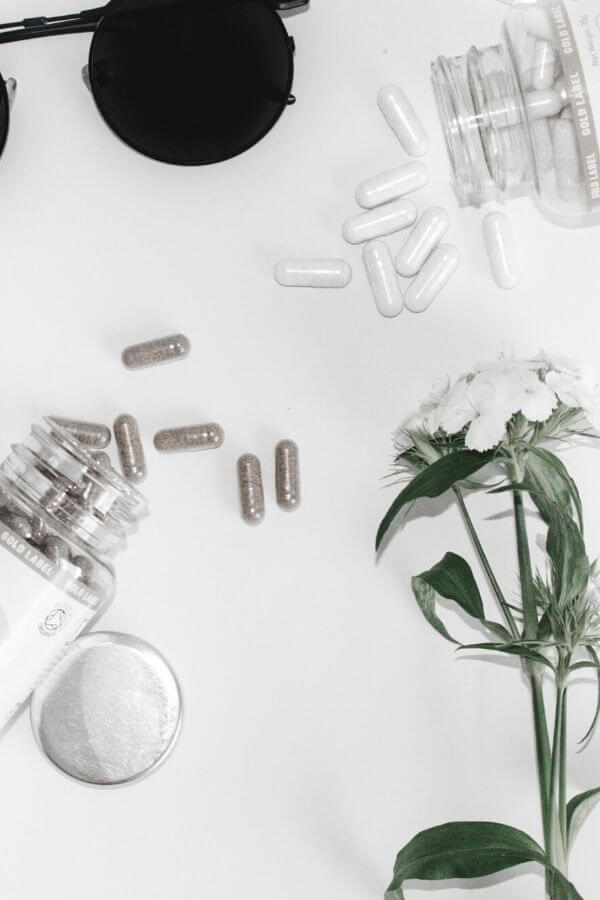 So, can I just self-medicate my anxiety with collagen?
To be clear, I'm not saying simply taking collagen will eliminate anxiety. We have to address the person and body as a whole. We have to address trauma, food allergies, sleep hygiene, exercise, meditation and healthy living as a whole.
The reality is that there is no quick fix for anxiety. There is no one supplement for natural anxiety relief.
So what is the best Natural Anxiety relief?
The best natural anxiety relief is a healthy diet!
Eliminate foods you may be allergic to or disagree with (hello, gluten and sugar!)
Fill in nutrient deficiencies
Get good sleep
Meditate
Have fun
All of these things combined with a healing food like collagen can work wonders! It has for me. By combining all of these aspects I'm happier and healthier than I've ever been, and it gets better and easier with time!
The Best Collagen Supplement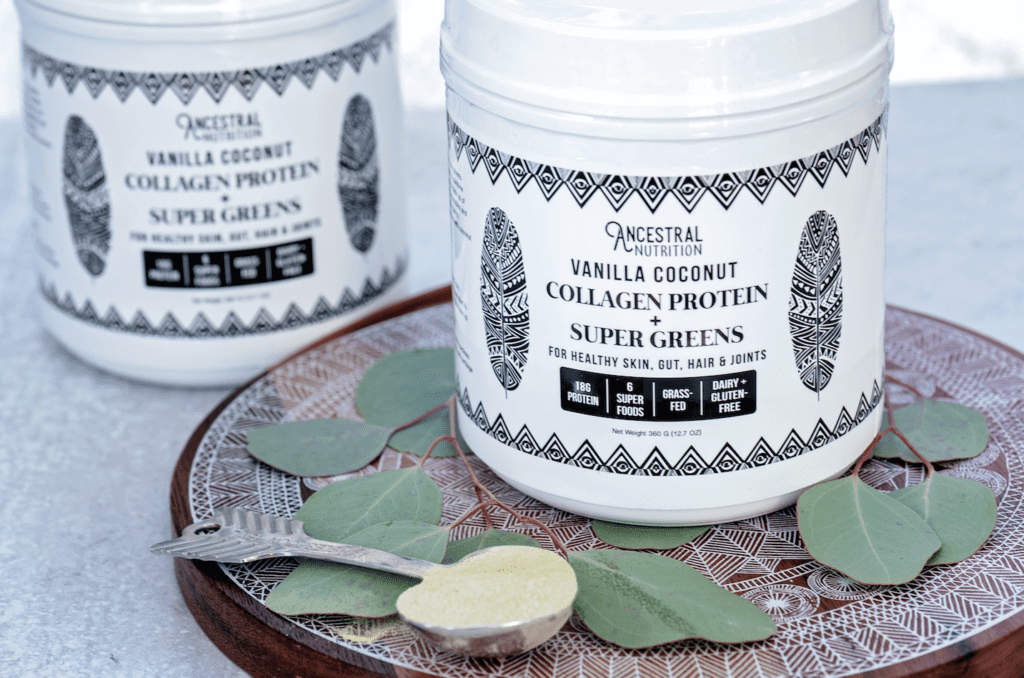 I started taking collagen as natural anxiety relief before collagen was even popular. I was chugging bone broth when I was 23 (nine years ago at this point!). I have tried tons of collagen supplements and when I wasn't satisfied – I created my own.
Collagen Protein + SuperGreens is a blend of grass-fed collagen and six organic greens: kale, broccoli, spirulina, spinach, wheatgrass and turmeric (an added anti-inflammatory!).
It provides the gut healing, skin-beautifying benefits of collagen and the antioxidant, anti-inflammatory power of plants in one delicious scoop!
For more information on anxiety:
Other sources:
https://www.ncbi.nlm.nih.gov/pmc/articles/PMC5641835/
https://www.ncbi.nlm.nih.gov/pmc/articles/PMC5987167/
https://academic.oup.com/jn/article/144/10/1540/4575112