Growing up, I was that kid with horrible acne.
Like, embarrassing, painful, terrible-looking acne. I've written about it extensively, and you can read more about it here if you'd like. But suffice to say – I had acne so severe that it left me with a face full of scars. I was once told the only way to get rid of them was to surgically peel my top several layers of skin off.
Obviously, that wasn't happening.
I figured I would just live with the scarring. But several years ago,
I was introduced to essential oils. Lovely, effective, amazing, mind-blowing essential oils. These suckers are no joke. They're potent, they're powerful and they work. While my skin isn't 100% clear of scarring (seriously – the scarring I was left with was severe), it's improved at least 60%. Where I once had deep, pitted scars, I now have more even skin. Where I once had hyperpigmentation, I now have skin that matches the rest of my face. And it's all thanks to essential oils.
My scarring is what allowed me to study, to dive into oils, to figure out their benefits and which are best for things like scarring – and subsequently wrinkles. These oils rebuild skin cells, heal, they're anti-inflammatory, they balance the skin, reduce redness and promote skin regeneration.
You can find the ingredients for the Glow Serum below. I do not advise on proportions for this because it has a lot of essential oils in it and I only make it to about a 2% dilution, which is appropriate for most adults. It's really easy to go overboard with the essential oils and use too much – so make sure you're not doing this! Add a small amount and always dilute. You can purchase the serum here or make your own using a few of the oils below.
The Glow Serum also helps with the following:
hydrates dry skin
balances oily skin
helps shrink pores
promotes a healthy glow
evens skin tone
Ingredients:
organic argan oil – this is not an essential oil but a wonderful carrier oil for the essential oils below. It's hydrating for mature, dry skin and also balances oil production in oily skin. Do not be afraid to apply oil to your skin, especially if you have oily skin. Like dissolves like, so if you have oily skin – argan oil actually encourages your skin to produce less oil.
organic rosehip oil – also not an essential oil, but absolutely amazing and effective for both scarring and wrinkles.
"In a two-year study, rosehip oil was applied to 180 patients with surgical, traumatic and burn scars, as well as to a group suffering from premature aging of the skin. The results were remarkable. Continuous application of rosehip oil effectively attenuated scars and wrinkles,  halted the advancement of premature aging, and restored lost skin natural color and tone." Source
neroli
This oil lightens scars, build new skin cells and even promotes skin elasticity – making it great for stretch marks as well!
rose absolute
Rose is a wonderful oil for the skin. It's astringent, making it great for pores and also
jasmine absolute
Jasmine essential oil promotes skin elasticity, making it excellent for mature skin.
geranium
Geranium is great for oily skin! It helps balance sebum production and is also anti-inflammatory. It's also known for its ability to cicatrize aka heal scar formation.
sandalwood
Interestingly enough, even smelling sandalwood can help your skin heal itself! This study found that,
"Skin cells possess an olfactory receptor for sandalwood scent, as researchers at the Ruhr-Universität Bochum have discovered. Their data indicate that the cell proliferation increases and wound healing improves if those receptors are activated."
Roman chamomile & German chamomile
Both promote even skin tone and are deeply anti-inflammatory. They are incredibly healing for the skin.
fennel
Fennel is another potent antiseptic that also tones the skin. This makes it great for more mature or particularly scarred skin.
carrot seed
This is a potent antioxidant that is great for regenerating the skin.  It also smooths the skin.
lemon
Lemon is a strong antibacterial, making it great for harmful bacteria on the skin that can worsen any issues you may have. It's also high in vitamin C, which is necessary for collagen production – which is what reduces scars and wrinkles. Lemon also fades the appearance of scars and wrinkles over time.
lavender
Lavender is very anti-inflammatory. For this reason, it's great if you burn yourself! It soothes and heals the skin. It promotes an even skin tone as well.
frankincense
They don't call it the king of oil for nothin'! Frankincense is one of the most potent anti-inflammatory oils available, making it great for both scarring and wrinkles. It's great for shrinking pores, clearing skin and fading scars and wrinkles.
helichrysum
This is one of the most potent oils for wrinkles and scarring. It helps diminish both fine lines and scarring and promotes skin regeneration. It's actually known for helping to heal scar tissue and promoting the tissue to repair itself.
How To Use: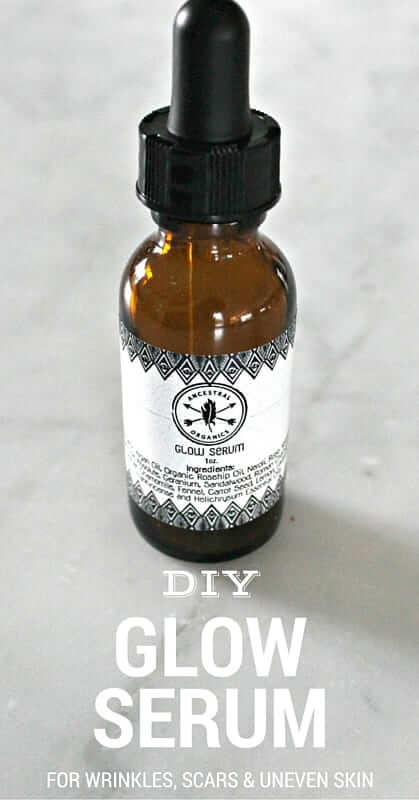 *This is not recommended during pregnancy or breastfeeding.