These Brussels sprout breakfast potatoes were something I tossed together out of the remnants of my fridge…and there were EFFING AMAZING.
I'm really not into food waste. Like, it bothers me. It's horrible for the earth. It costs us more money. It's not sustainable. The list goes on.
So last Thursday when I had next to nothing in my fridge (I grocery shop on Fridays) and I came across a half empty back of shredded Brussels…I had to get creative.
I don't love sauteed Brussels. I didn't want eat straight up Brussels and eggs. But I do love breakfast potatoes. And crispy Brussels are DELICIOUS.
So you combine the two, wam bam boom. Perfect breakfast side.
Served with two or three runny eggs?
Perfect breakfast.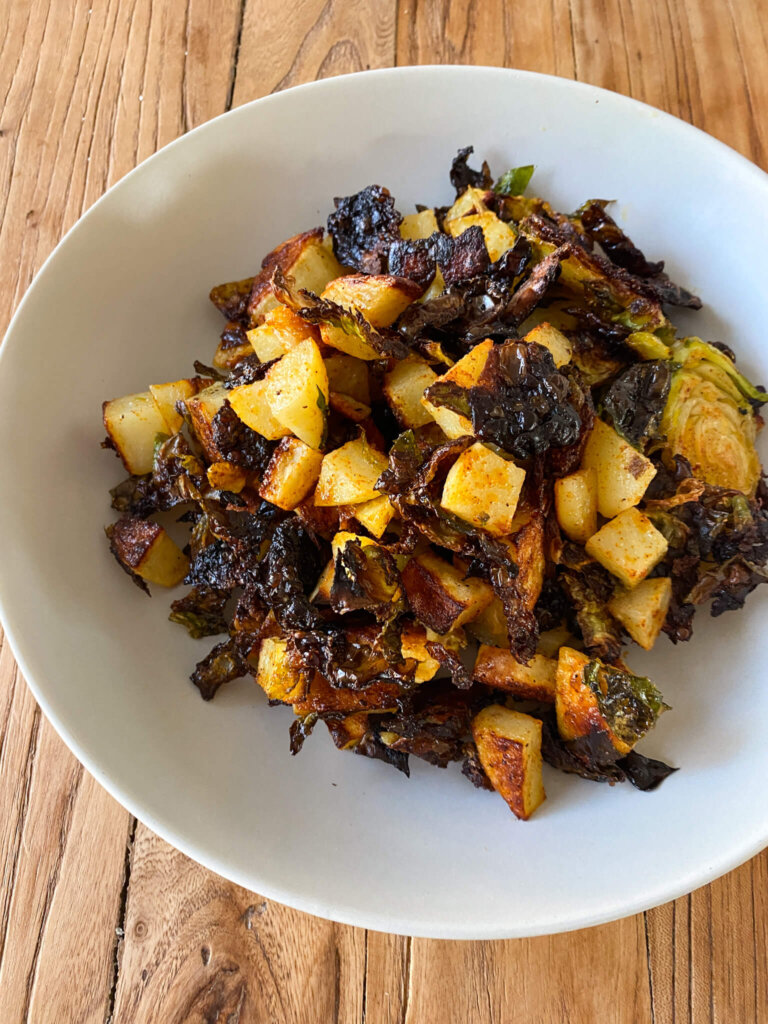 Health benefits of Brussels sprout breakfast potatoes:
cruciferous veggies are anticarcinogenic
cooked and cooled potatoes are a resistant starch, meaning they feed beneficial bacteria in the gut
Brussels are rich in antioxidants
potatoes contain a bit of vitamin c, b6 and magnesium
Brussels are a good source of fiber
Brussels are rich in folate and vitamin K
Tips for this recipe:
line the baking sheet with parchment paper so they don't stick, I love this reusable one.
feel free to use any type of potato you like – white, sweet, Japanese yam, purple – GET WILD.
you can use avocado oil or olive oil, both are healthy options.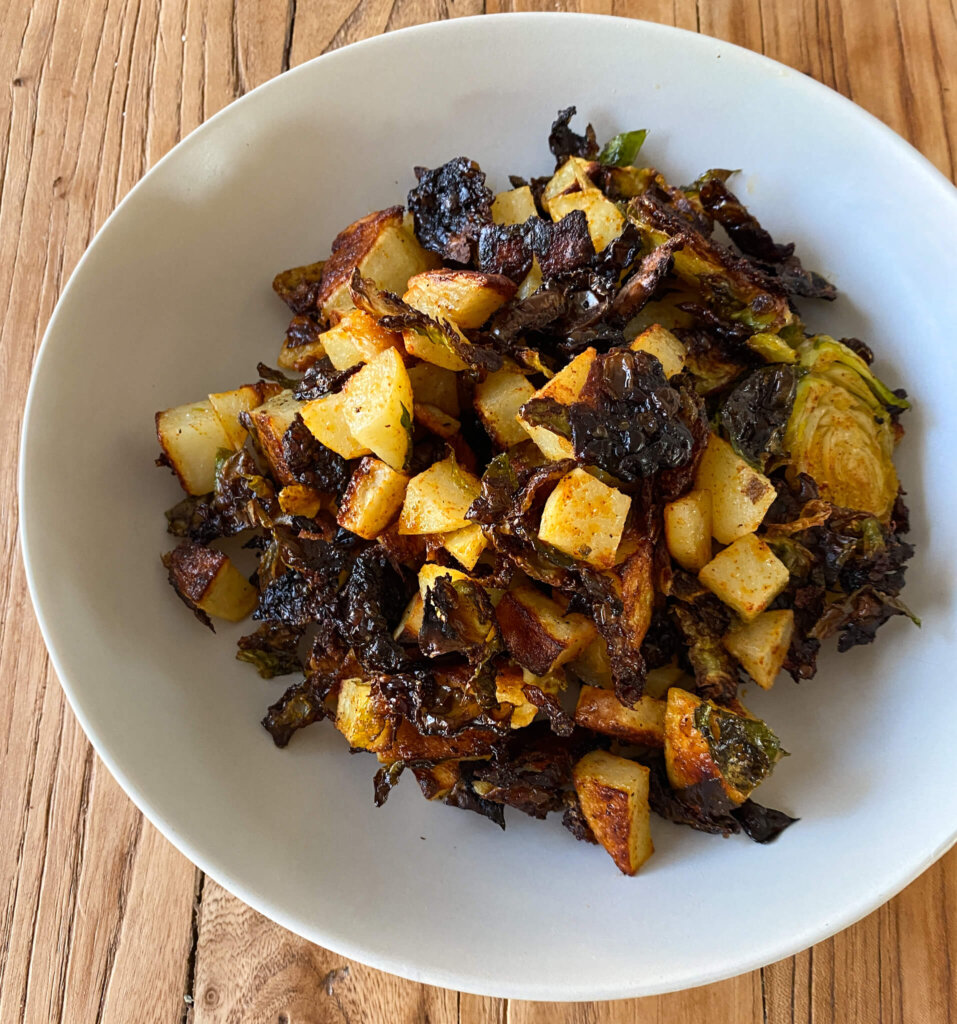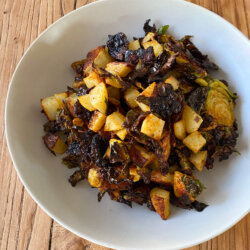 Brussels Sprout Breakfast Potatoes
These Brussels Sprout Breakfast Potatoes are so delicious and easy to make for a healthy breakfast!
Ingredients
1

medium potato (any variety, peeled and diced)

1

cup

shredded Brussels sprouts

3-4

tbsp

olive oil

sprinkle of garlic powder

sprinkle of smoked paprika

salt and pepper
Instructions
Line a baking pan with parchment paper.

Mix all of the ingredients in a large bowl.

Spread evenly and flatten over the parchment paper.

Bake for 15-20, or until the Brussels are crisp and the potatoes are a golden brown.