Looking for Practical Tips For Coronavirus Prevention? Boosting your immune system with these all-natural supplements is a great step you can take to protect yourself from getting sick
Aside from the obvious like eating well, reducing sugar, keeping stress low (as best you can) and getting restorative sleep – another great way to lower the risk of getting sick, is boosting your immune system with these supplements.
These are the immune-boosting supplements I ALWAYS like to keep on hand.
Elderberry
Numerous studies have exhibited elderberry's antiviral effects. This study showed elderberry's antiviral properties in combatting the flu virus. This study showed elderberry's direct antiviral effects against the flu in particular.
I like these elderberry capsules for adults and this syrup for kiddos. I also love Quick Defense, which is a blend of elderberry, echinacea, ginger root and some other ingredients. This is something, I use at the first sign of illness.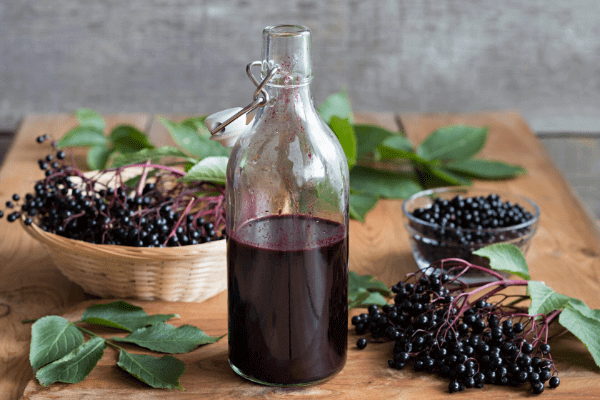 Vitamin C
You've probably heard that a regular dose of vitamin C can keep your immune system strong. When sick, your body needs even more vitamin C to fight off illness.
I keep a liposomal vitamin C on hand for acute illnesses but usually, just take this food based vitamin C daily in winter.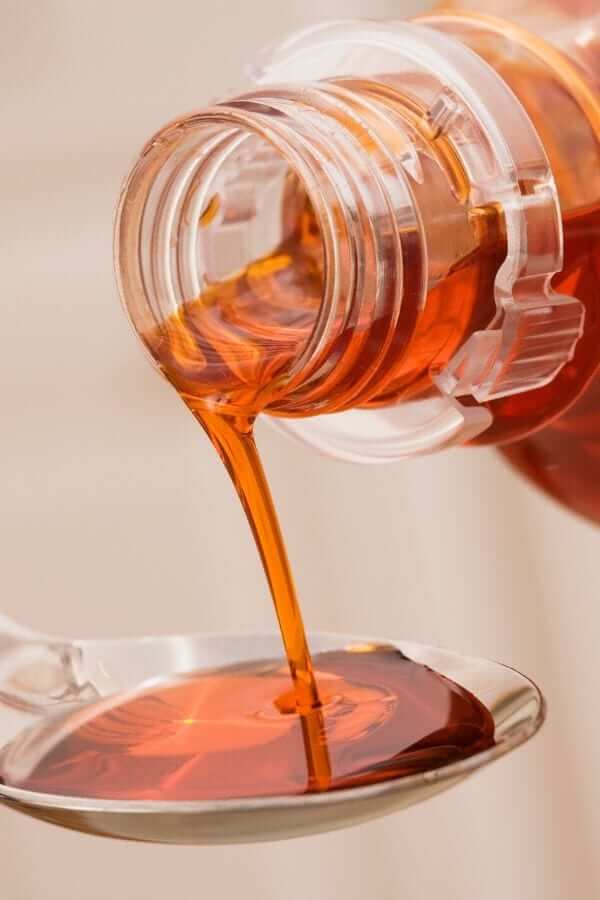 Herbal Cough Syrups
Because coronavirus is a respiratory illness, I made sure to stock on herbal cough syrups. These have been shown to both boost the immune system and support the respiratory system. Here are some of my favorites:
Zinc
Zinc is one mineral that seriously supports the immune system. It does so by stabilizing membranes and preventing free radical induced inflammation (source). Further studies also prove that zinc boosts the immune system during illness by controlling inflammation.
There are a lot of great brands of zinc you can check out here. I use Garden of Life, Pure Encapsulations and Thorne.
Oil of Oregano
Oil of oregano exhibits extreme anti-viral properties. One study found it to be effective against norovirus while another study found it to be effective against five out of the eight viruses studied.
I use the Gaia Herbs brand of oil of oregano, found here. Please be aware that oil of oregano and oregano essential oil are NOT THE SAME.
Echinacea
Another great immune booster. Echinacea has been shown to exhibit immunomodulatory effects and is beneficial against acute upper respiratory infections (hello coronavirus!).
I keep echinacea tablets on hand, as well as the tincture for both adults and kids – all of which can be found here.
Colloidal Silver
CS is something I always have on hand to combat bacteria and viruses. Numerous studies have demonstrated colloidal silver's efficacy. This study tested CS against RSV (another respiratory virus) and found it to be an effective tool.
This is a popular brand of colloidal silver.
Vitamin A
Vitamin A is excelling at fighting off illnesses including bacterial and viral infections. I use Seeking Health by Dr. Ben Lynch. You can check out his IGTV for dosing instructions.
Steam Inhaler
I purchased this steam inhaler which unfortunately at the time of writing this is unavailable. There is an option to add essential oils or colloidal silver as well. If you're unable to find something like this, you can close your bathroom door and run an extremely hot shower!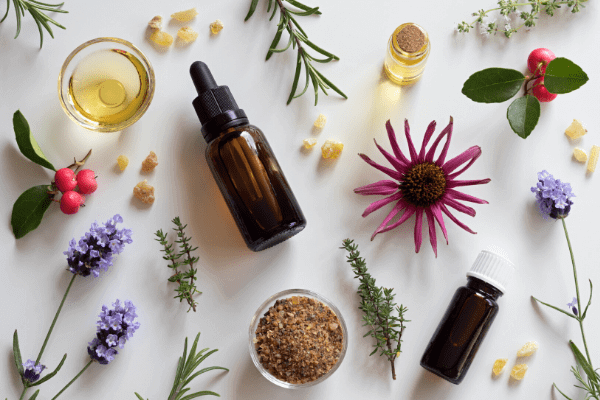 More ways to boost your immune system: