This past weekend was my birthday weekend and Scott surprised me with an overnight stay at The Park Hyatt. We love going to hotels near our house because we can just Uber over quickly and there's no long drive home.
When we got there, they upgraded us to a suite since it was my birthday and offered to bring us a free bottle of wine. SCORE.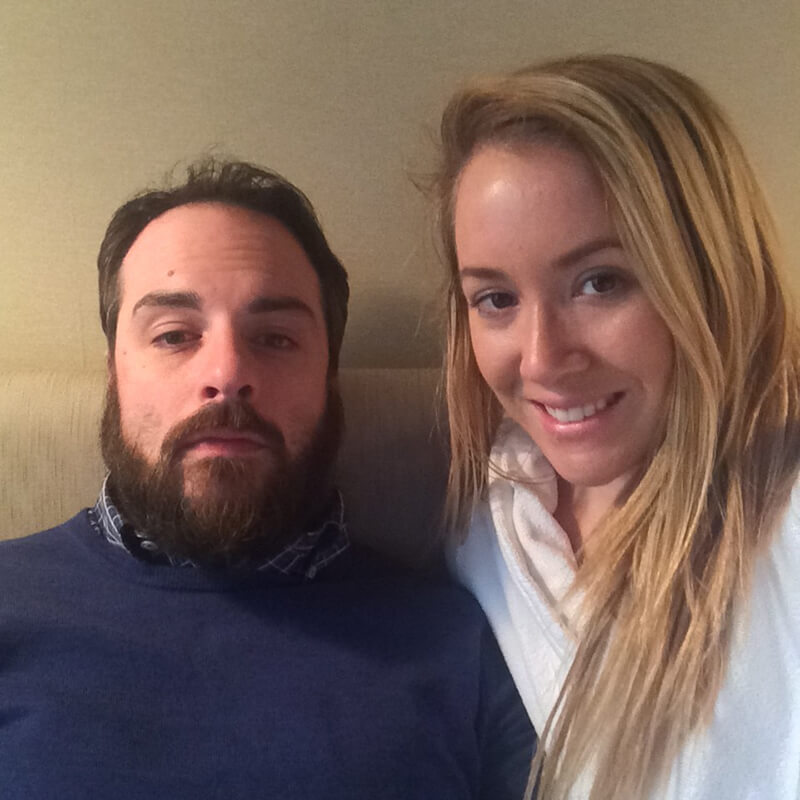 Hey may look high, but believe it or not, this guy has never smoked a joint in his life. Even though it may look like it here.
They bathroom was the size of the first room I ever rented and had a huge tub. LUXURIOUS. Yeah, that's a bottle of Serenity for my bath. So, so relaxing.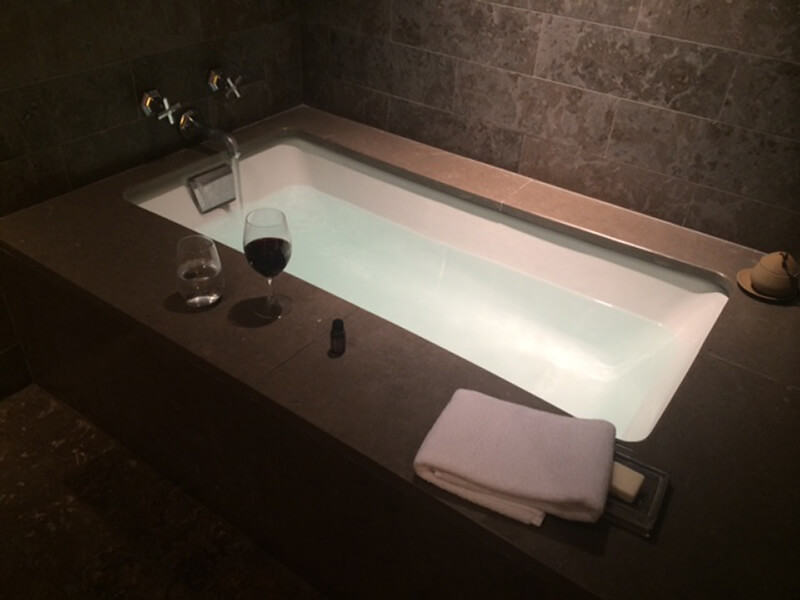 Shortly after arriving at the room, Scott surprised me with a MASSAGE. Not from him. A professional. She came up to the room with all of her equipment and gave me a good rub down. It was so relaxing. I've been talking about how much I want a massage lately.
After the massage, they brought us all this free stuff! Wine, champagne, strawberries, chocolate and fresh whipped cream. I was in heaven. It was amazing.
We had some champagne and strawberries (well, I had champagne, Scott doesn't drink). I finally understand why people drink champagne and eat strawberries together. I felt like Julia Roberts in Pretty Woman. Minus the whole prosty part.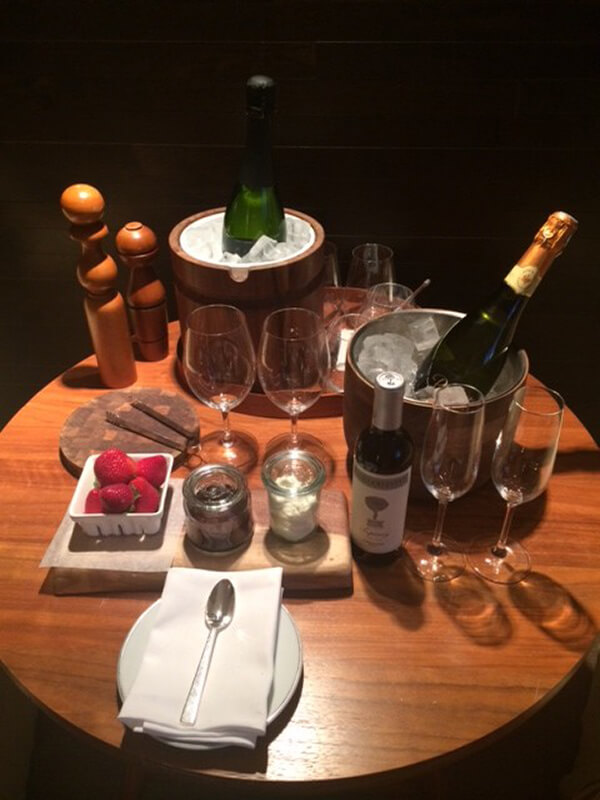 After the champagne and strawberries, we headed down to the hotel's hot tub. SERIOUSLY. It was so, so awesome. We were the only ones in the hot tub and we just chatted and played around. And yeah, I brought a glass of champagne with me. Let me tell you what's awesome: drinking champagne in a hot tub. I've never been so fancy.
We considered going down to the restaurant but decided to order room service instead. That way I could eat with my hands and not wear shoes. The norm.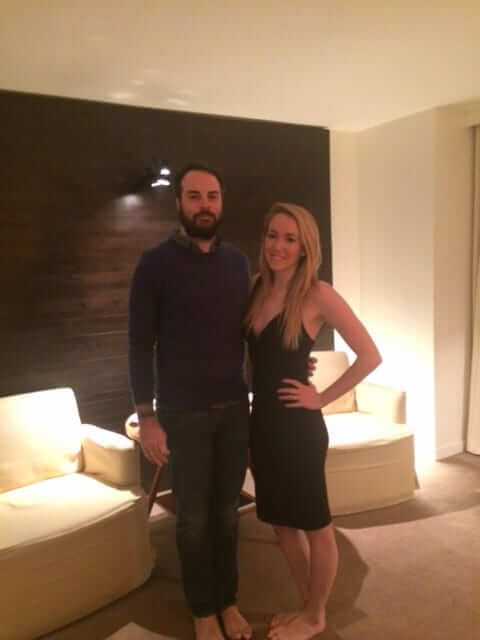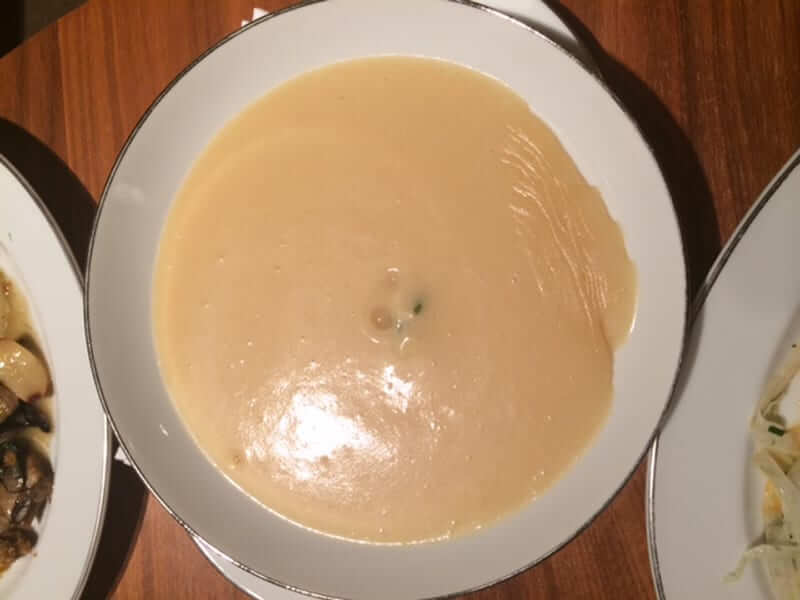 Scott had the smoked potato soup.
I had the bone marrow. Which is literally one of the best things I've ever eaten. The had gluten-free bread and it was just amazing. So, so good.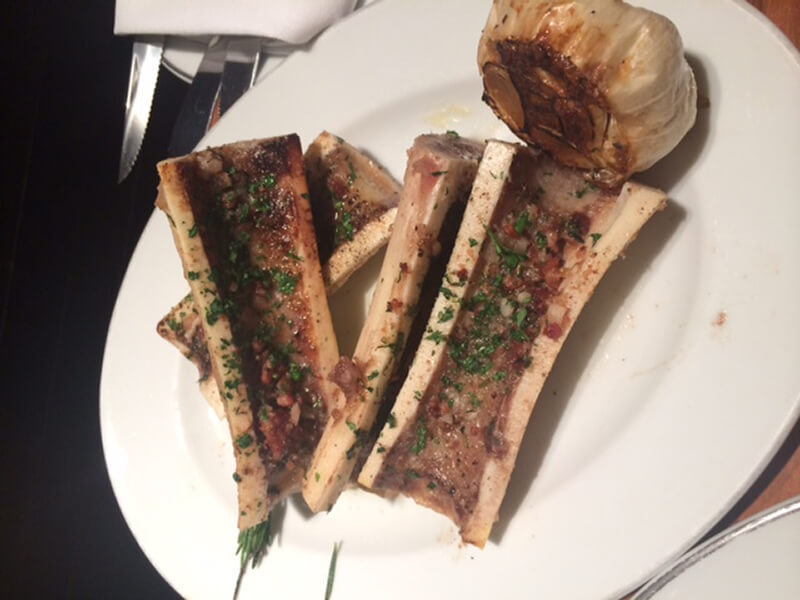 For dinner I had the wagyu beef. It looks small here but it was huge. A big ol' chunk of meat.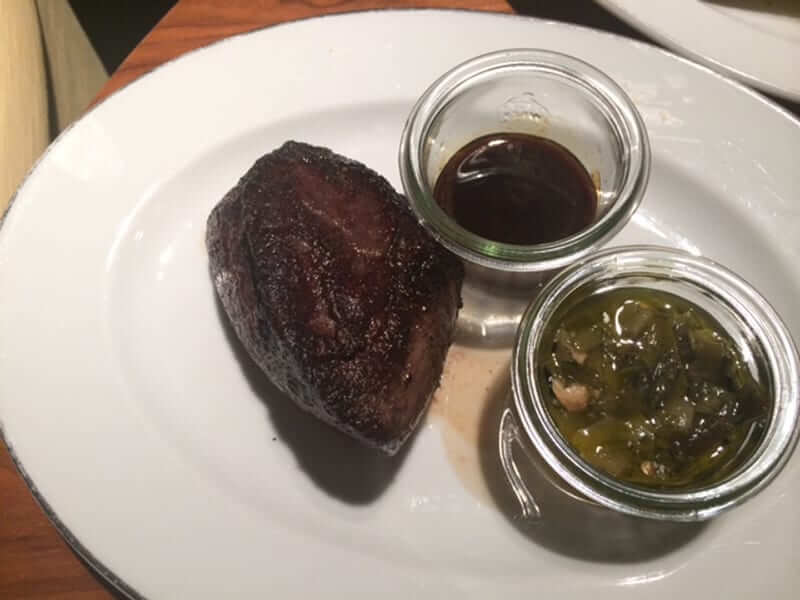 Scott has the scallops.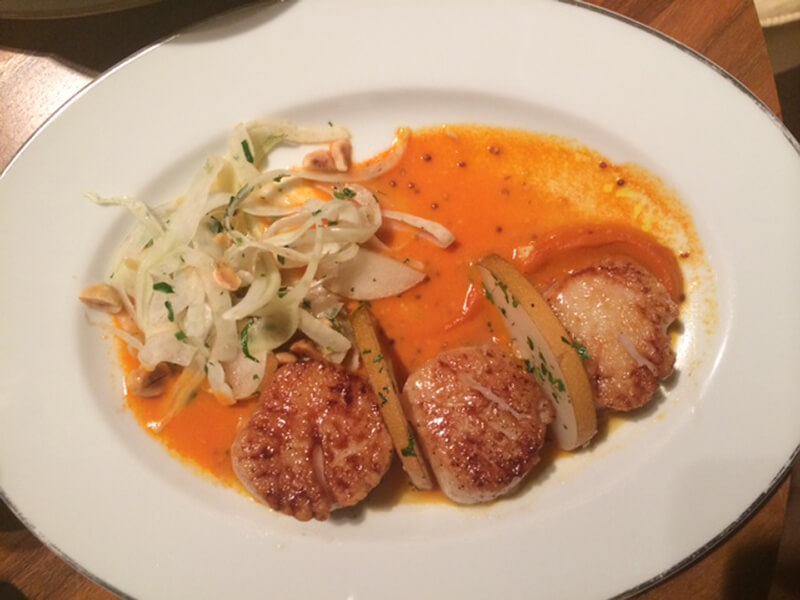 We split the mushrooms. Which were amazing.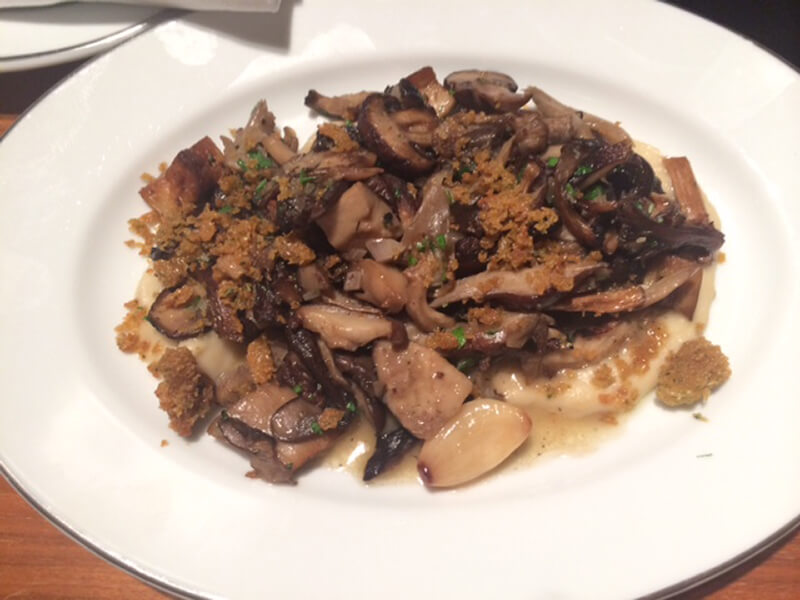 I didn't mention this, but the restaurant, Blue Duck Tavern has organic options and is farm to table. I love that they listed where each piece of meat and fish was from.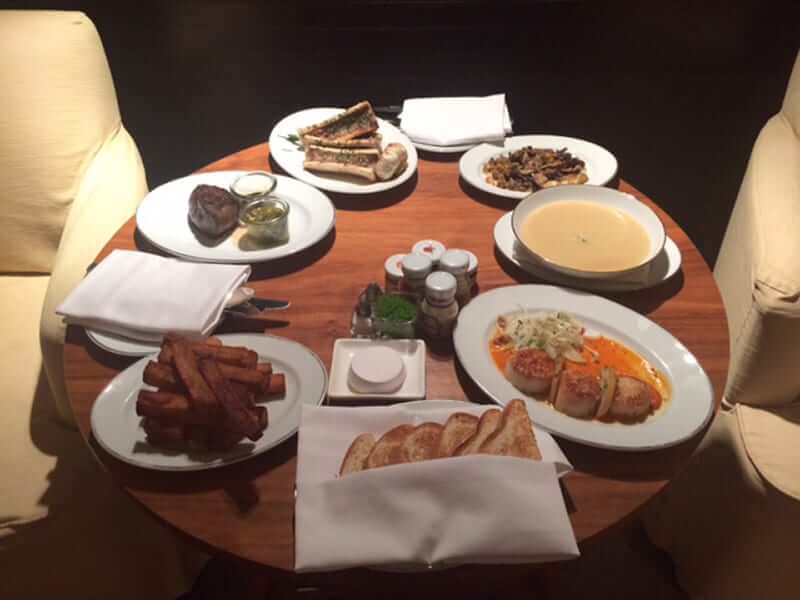 We decided to go down to the restaurant for breakfast the next morning. They have a ton of tea options so I got the iced green and Scott got Earl Grey.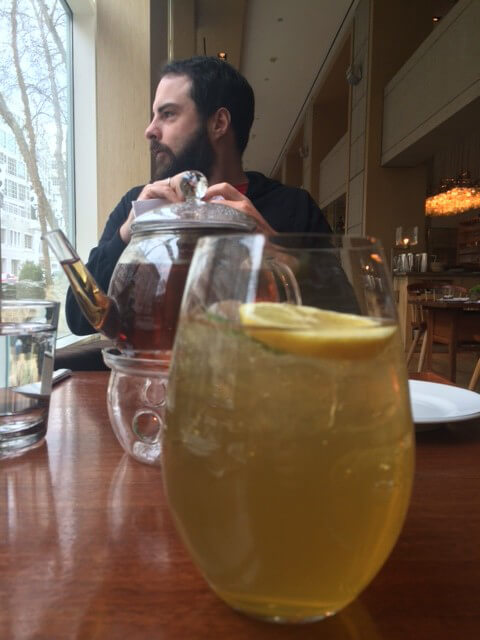 They normally bring guests regular bread, but they offered us some gluten-free. I'm not one to turn down gluten-free bread while on vacation. Especially when it comes with this awesome grapefruit jam. That jam was my JAM.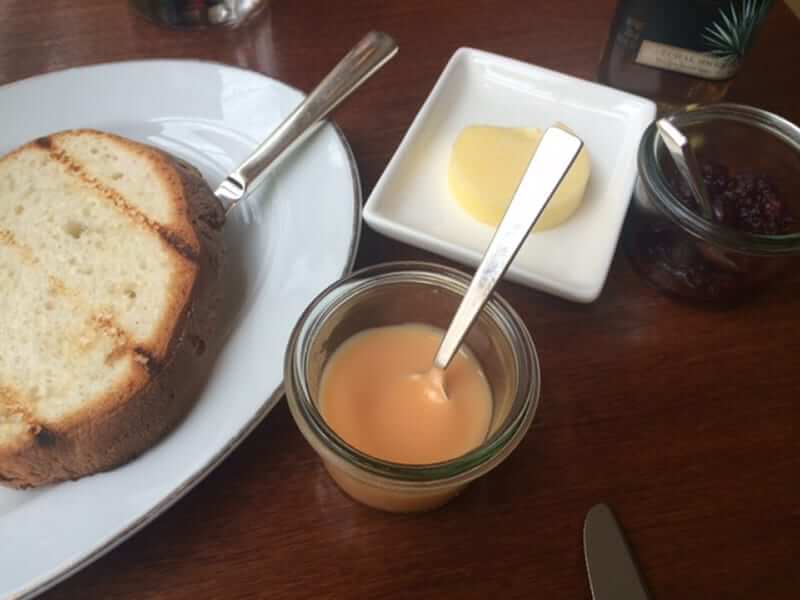 We split the house smoked salmon with caviar and hashbrowns. It was one of the best things I ate all weekend. That's my favorite kind of food – simple but delicious.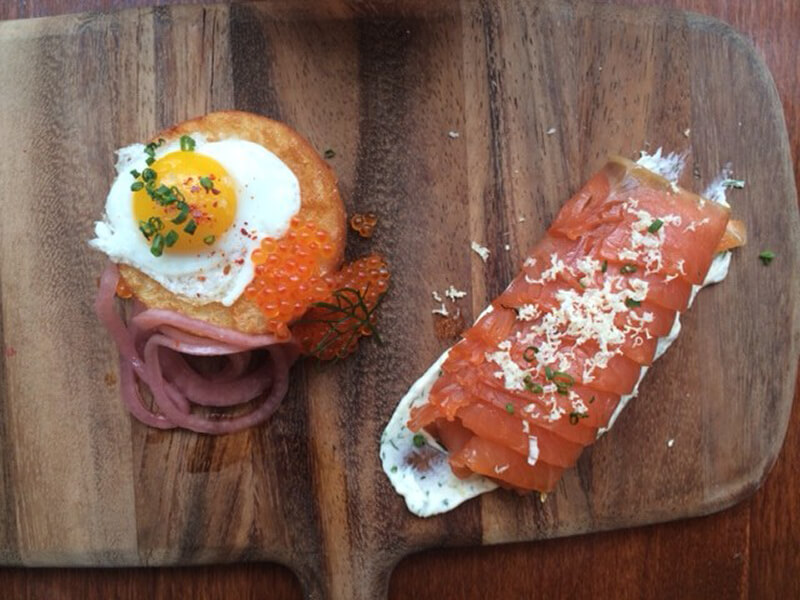 I had the smoked trout eggs benedict which they kindly served on gluten-free bread as well.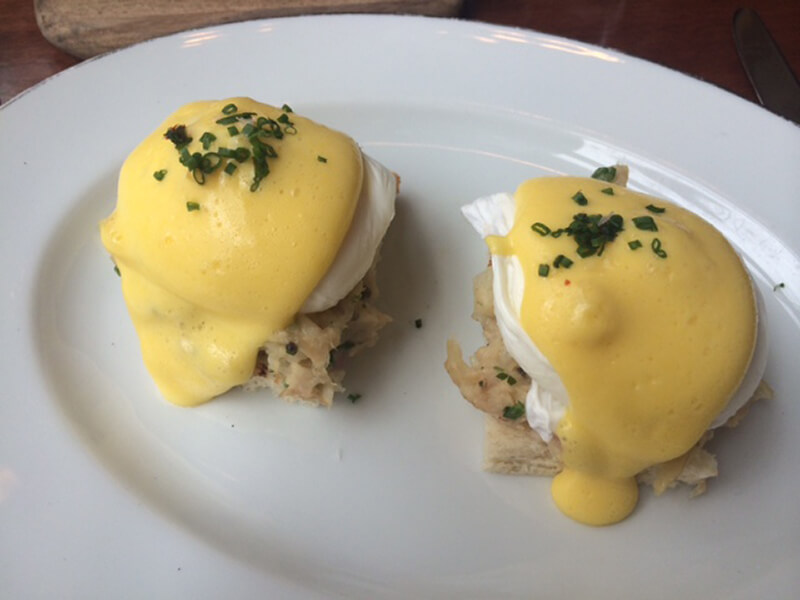 And at the end of the meal, these cute lil' macaroons came with the check.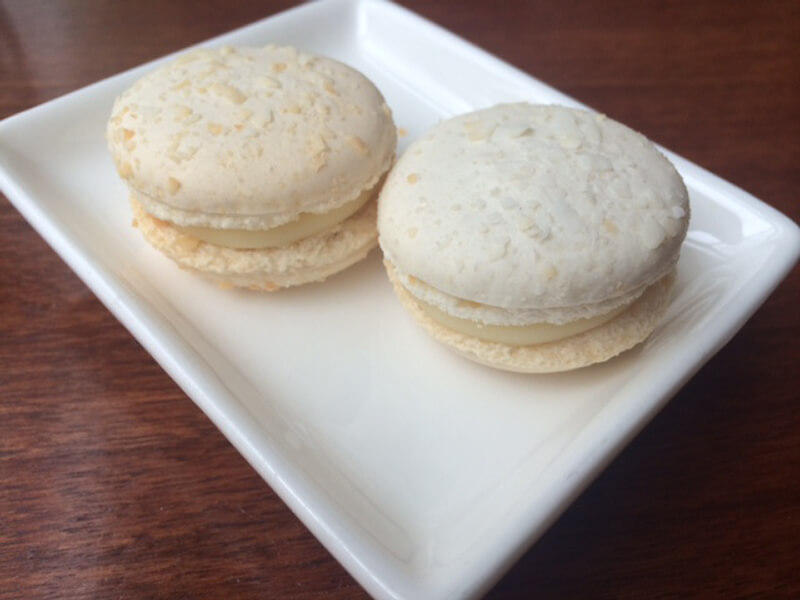 It was one of the best weekends of my life and I'm so thankful. I have such an awesome and thoughtful husband.
Now this weekend, we're going to another hotel for Valentine's Day. We got a free overnight stay. Have a great weekend!