This dude came home lookin' super cute.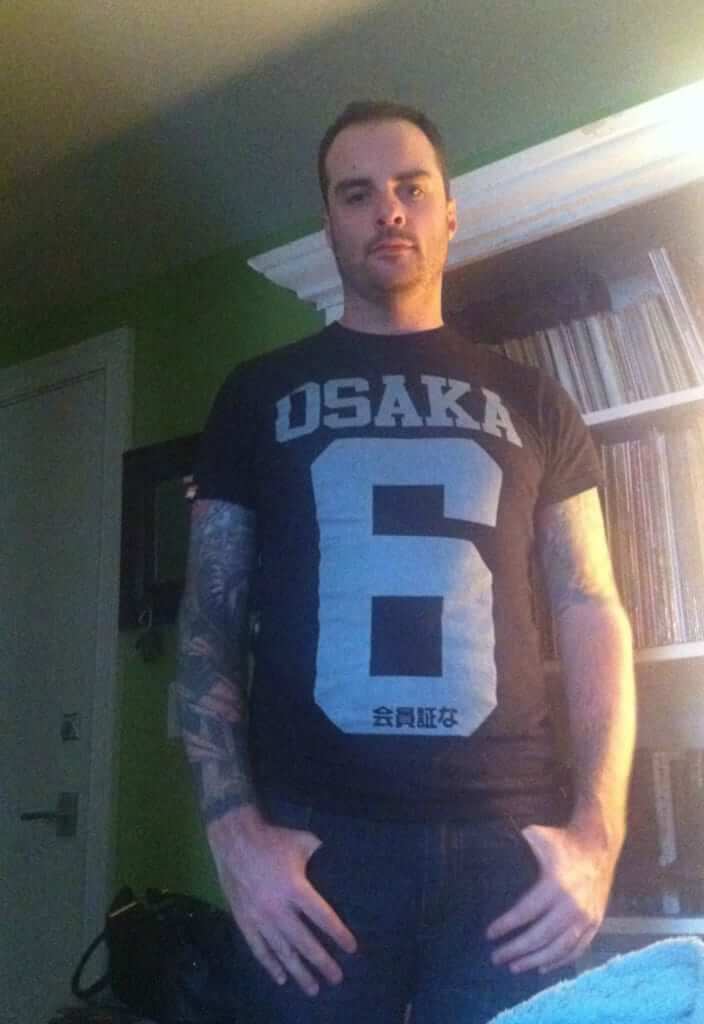 And then we went to Dino. Dino is one of my favorite restaurants and sources local and organic ingredients, including grass-fed meats and wild seafood. I tried the duck with broccoli leaves. Duck is delicious.
For brunch we went to Hank's Oyster Bar. I automatically like any restaurant that sets out Old Bay on their tables.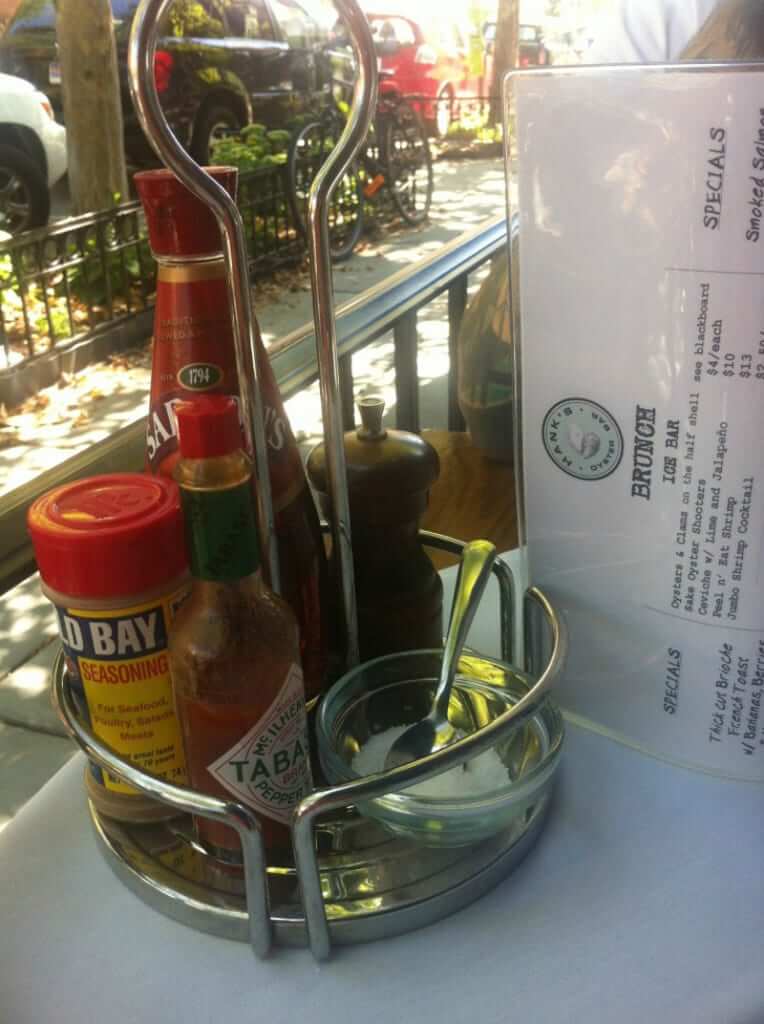 I had the smoked herring hash with poached eggs and hollandaise. It was amazing.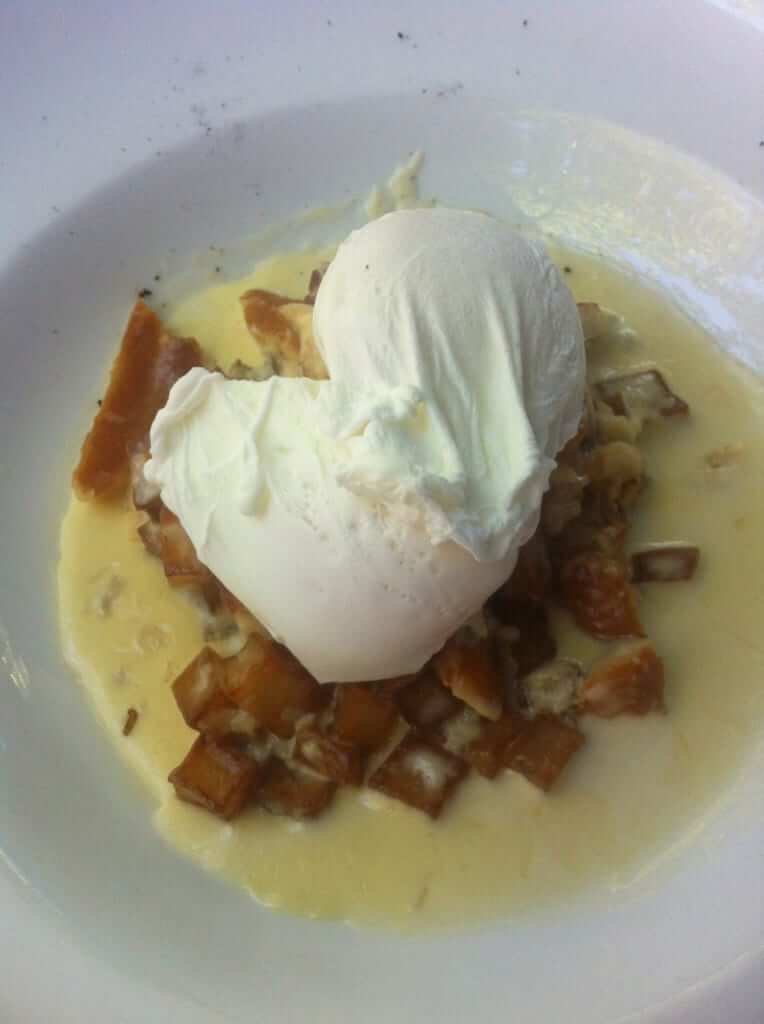 After brunch we walked around, I got a bigger pot for my tomato plant, I saw this dude painting.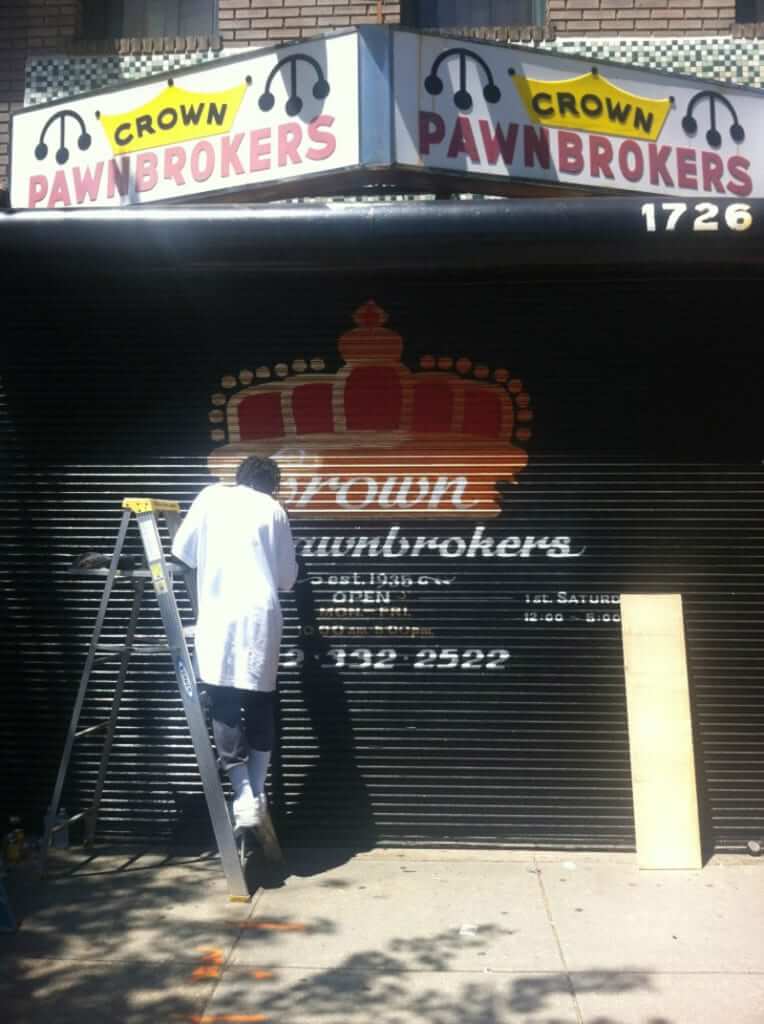 In the afternoon I headed to a crab feast that one of my friends throws every summer. From L – R, kombucha (mine), spiced rum, purple drink, vodka, and in the center is a crab (also mine). Maryland, baby! I brought my own organic chardonnay.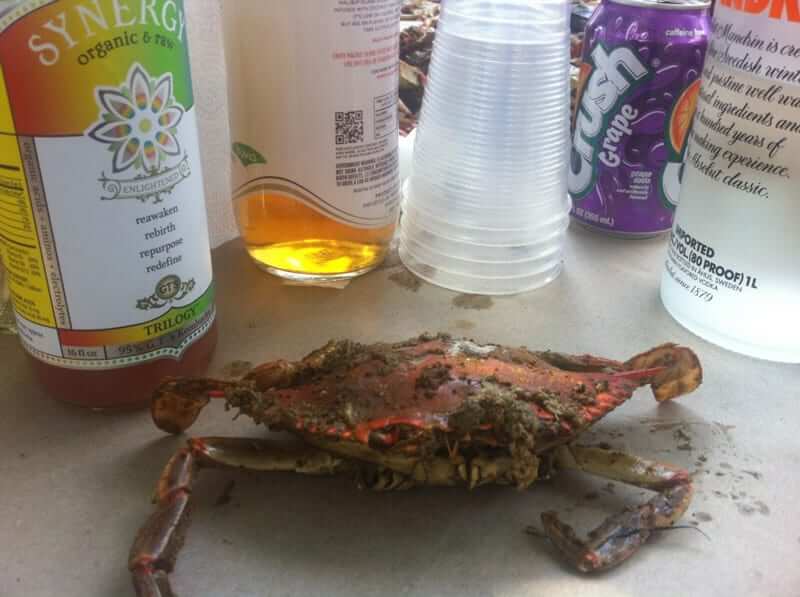 These are my friends! I love them. It was an awesome, perfect summer weekend.