I am REALLY digging soups lately. Maybe it's because it's freezing out. Maybe it's because it snowed in DC yesterday. Maybe it's because they're so nutrient rich and gut healing. Maybe it's because they're just really effing good.
Whatever it is, this soup was awesome.
And it's completely dairy-free and loaded with veggies. If I didn't tell Scott I used cauliflower instead of cream, I honestly don't think he would've even noticed. I know some people like to use coconut milk instead of milk to get a creamy soup, but let's face it. Then your soup tastes like coconut. And is a bit sweet. I equate coconut with dessert, not soup. Using cauliflower as the creamy base was PERFECT.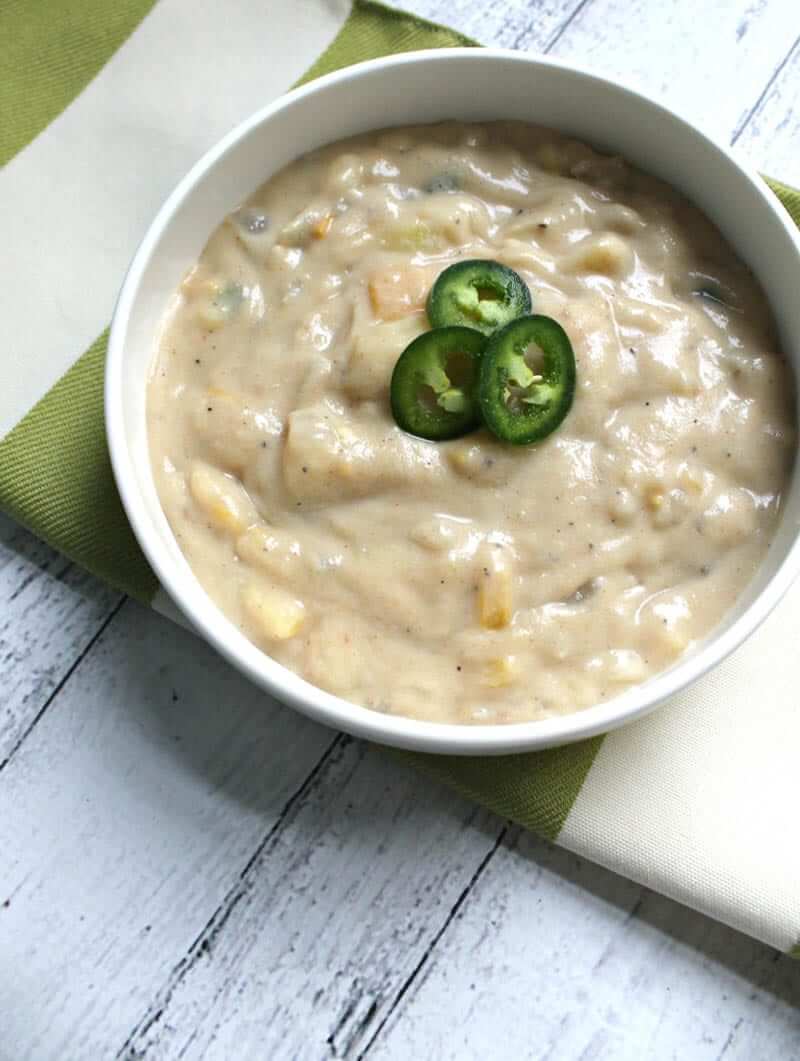 Paleo Spicy Mexican Chowder
Ingredients:
6 cups chicken stock
1/2 head of cauliflower, steamed (or boiled in the stock)
2 tbsp butter
1 red onion, diced
1 large jalapeño, diced
1 yellow pepper, diced
1 potato, diced (white or sweet)
1 tsp cumin
1 tsp chipotle
1 tsp garlic powder
salt and pepper to taste
Directions:
After your cauliflower is soft, throw it in the Vitamix and puree until smooth.
In another pot, boil the potatoes in water or stock. You can do this in the pot with the other veggies, but I didn't. I was worried they'd all lose their texture.
Next, melt the butter over medium to medium high heat.
Add the red onion.
Once it has softened a bit, add the diced yellow pepper.
Cook that a bit.
Then add the softened potatoes and the rest of the stock.
Add the spices and the cauliflower.
Let it all simmer and marry, then eat!