I grew up in Maryland, the suburbs of DC, in a city called Silver Spring. As far as I'm concerned, Maryland is the best state EVER. Which is why in eighth grade I wrote a book report entitled "Maryland: We've Got Much More Than Crabs."
We're next to DC (where I technically live now), we've got mountains, we've got ocean, we've got the entire freaking Chesapeake Bay. Which is where the best crabs come from – Maryland crabs. Maryland crab meat is very sweet and I like the texture over other types of crab. I have been able to peel a crab since I was a kid and in the summer, crab feasts are an all day even in these here parts.
One of my favorite activities when it's crab season is to gather in a friend's backyard, throw some newspaper over the tables, drink some dranks and pick some crabs. All. Day. Long. In fact, the day after my wedding, instead of having a traditional brunch, we had a crab feast at Scott's family's house on the water. It was amazing.
Truth be told, it's winter and crabs aren't in season so I had to use some canned crab. What can I say? I was really wishing it was summer, so I did the next best thing. Made MD-ish crab soup and fantasized about picking crabs outside in the summer sun in a few months.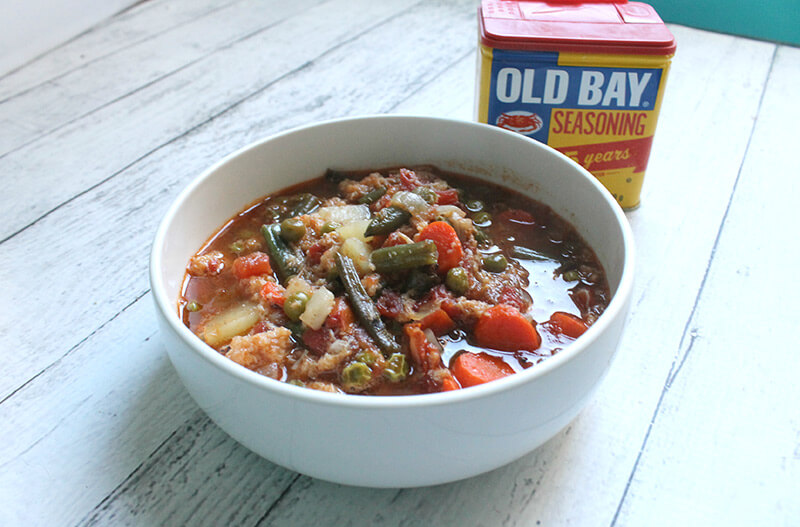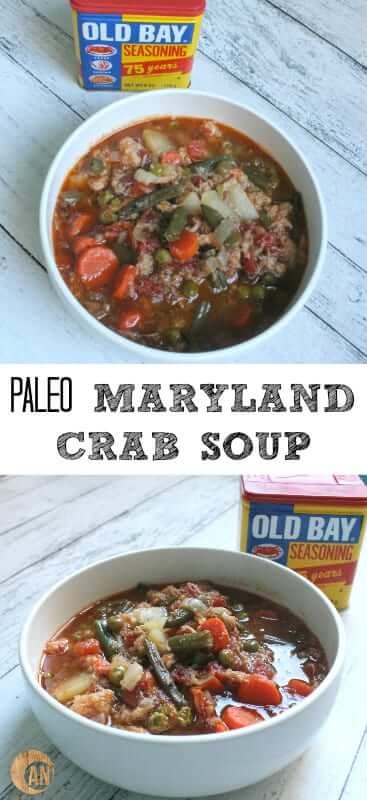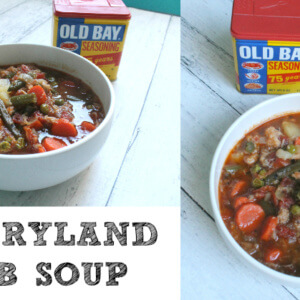 Paleo Maryland Crab Soup
Maryland crab meat is very sweet and I like the texture over other types of crab. It's especially delicious in this Maryland crab meat soup!
Ingredients
3

cups

homemade beef stock

1

can

diced tomatoes

1

potato

diced and cut into cubes

1/2

cup

green beans

cut into smaller beans

1/2

cup

peas

1

small onion

diced

1.5

tbsp

Old Bay

12

oz

crab meat
Instructions
Put everything into a big pot except the crab meat.Let it simmer on low for about 40 minutes, until everything is tender.When it's done, add the crab meat and let that cook/heat. Serve!Super easy. Super delicious. Very Maryland. You're welcome.
Notes
To freeze this make sure the soup is cold. I would put in the fridge in the freezer containers for a day to make sure it is cold, then tightly close it and freeze in the back of your freezer.
Nutrition
Serving:
1
bowl
Calories:
643
kcal
Carbohydrates:
64
g
Protein:
88
g
Fat:
3
g
Cholesterol:
142
mg
Sodium:
4304
mg
Potassium:
3404
mg
Fiber:
13
g
Sugar:
14
g
Vitamin A:
1190
IU
Vitamin C:
91.9
mg
Calcium:
408
mg
Iron:
15
mg