Natural hair dyes. We need 'em!
Did you know that typical hair dyes are completely toxic? Probably. But did you know they've also been linked to cancer? According to the National Cancer Institute,
Over 5,000 different chemicals are used in hair dye products, some of which are reported to be carcinogenic (cancer-causing) in animals (2, 3). Because so many people use hair dyes, scientists have tried to determine whether exposure to the chemicals in hair coloring products is associated with an increased risk of cancer in people…Over the years, some epidemiologic (population) studies have found an increased risk of bladder cancer in hairdressers and barbers (2, 5). A 2008 report of the Working Group of the International Agency for Research on Cancer (IARC) concluded that some of the chemicals these workers are exposed to occupationally are "probably carcinogenic to humans" (6).
On the plus side, it's completely possible to dye your hair without toxic chemicals (though don't fall for the companies that sell hair dyes and call them "all natural", this essentially means nothing and they're definitely not all natural). But let's get one thing out of the way first. I'm going to be completely honest with you; if you have dark brown hair and want to go blonde, it's not going to happen naturally. It's just not possible. Not to mention the fact that if you have dark hair, you probably look best with dark hair.
The good news is that if you have light brown hair and want to go blonde, if you have brown hair and want highlights, if you'd like to go a bit red, if you'd like to cover grays, if you'd like to go dark brown, if you'd like to go light brown – there are some awesome, non-toxic options for you.
Let's start with blonde.
I have naturally dirty blonde hair. It gets light in the summer, to the point where if I spend enough time in the sun it turns a very, very light blonde. There are pictures of me and my best friend from when I was 8 and my head was nearly white. In the winter, however, my hair naturally gets a lot darker. And then I get roots. And then I look terrible.
Luckily, I found a natural way to update my hair color without spending $250 or applying toxic chemicals to my head. Morrocco Method makes amazing henna hair dyes that won't fry your hair or put toxic chemicals into your bloodstream.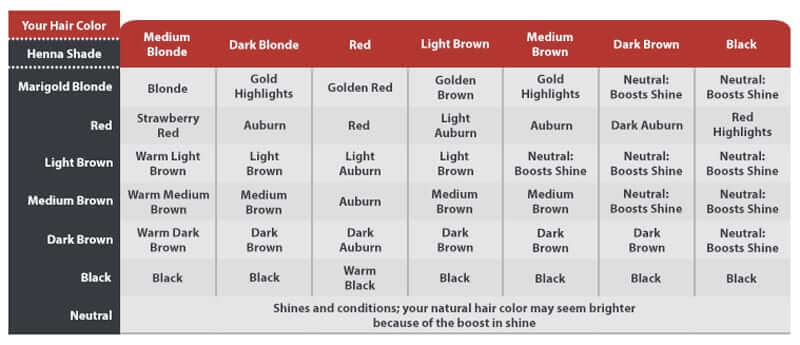 Blonde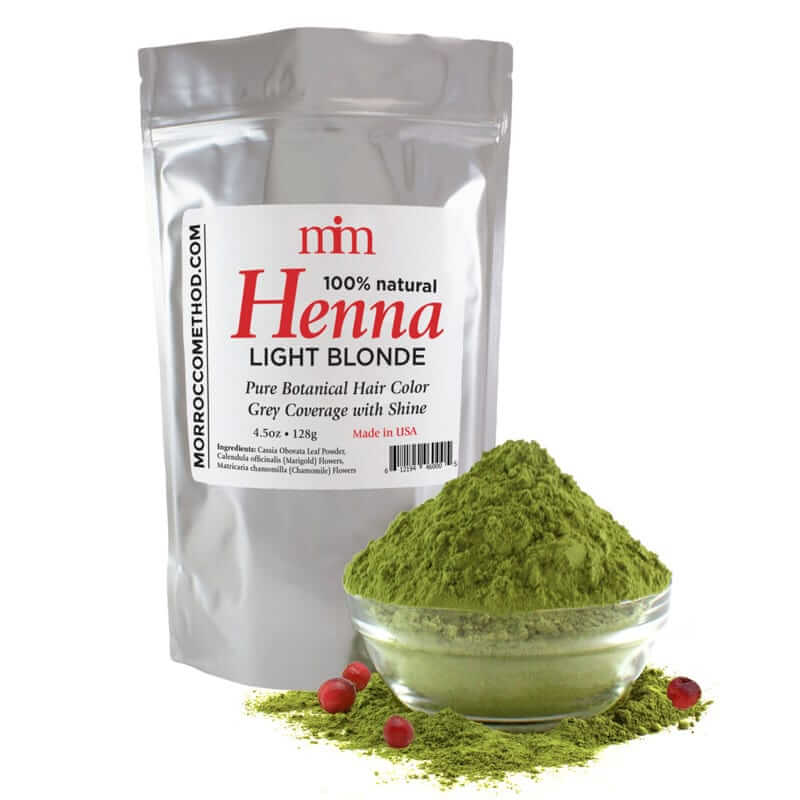 This henna brings out natural highlights and creates a sun-kissed look. It's made from chamomile and marigold, two of my favorite all-natural ingredients to lighten hair. As a result, you get great color without harming your hair that deeply.
And the best part? It's under ten bucks! Most importantly, all of Morrocco Method's henna is made from high quality, non-toxic ingredients and are still amazingly priced. Find the blonde henna HERE.
In addition, I also use a homemade concoction that isn't as gentle or all-natural, but it gets the job done.
I mix this up in a spray bottle, apply to my roots and sleep in it overnight. I also go out in the sun with it.
Light Brown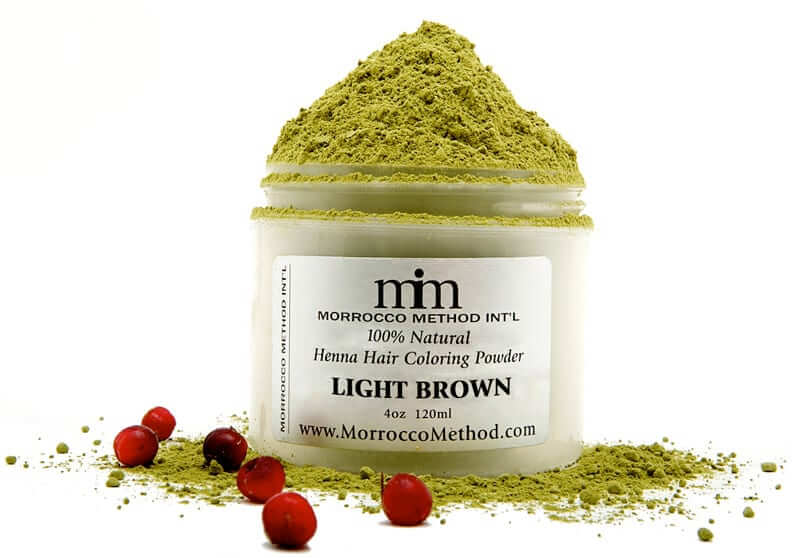 Light brown is made up of henna bark and adds warmth to hair while adding moisture. I haven't personally tried it. Therefore I'm going off of other people's words when I write that it can make a mousy brown a chestnut brown. Find light brown henna HERE.
Medium Brown
Medium brown enhances the natural shade of brown with indigo, adding shine and warmth. Find medium brown HERE.
Dark Brown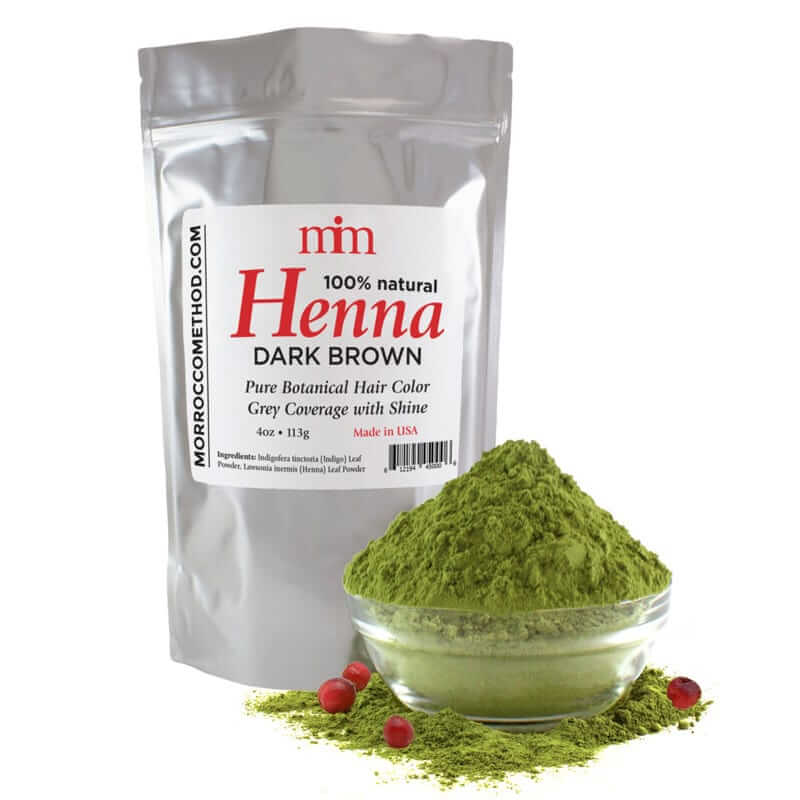 This dark brown shade adds shine and intensity while deeply hydrating the hair. Dark brown henna can be found HERE.
Red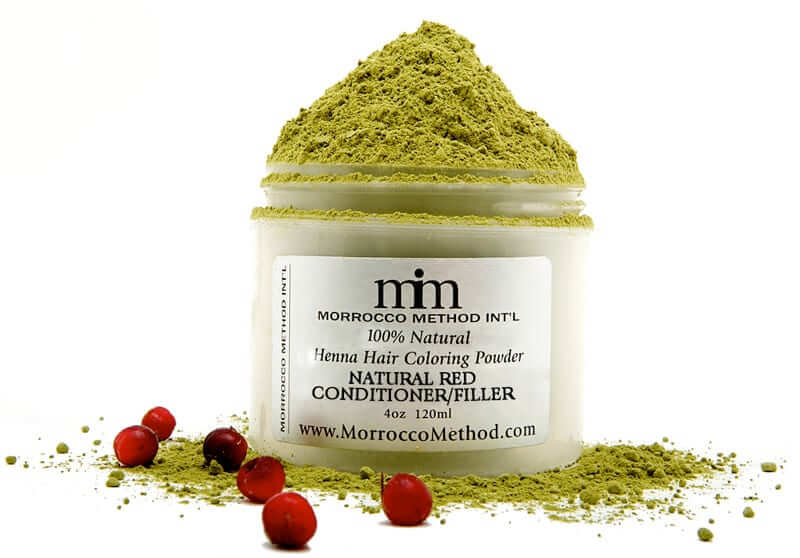 Red henna adds a natural red hue to brown hair, giving it a vibrant update. Find red henna HERE.
Black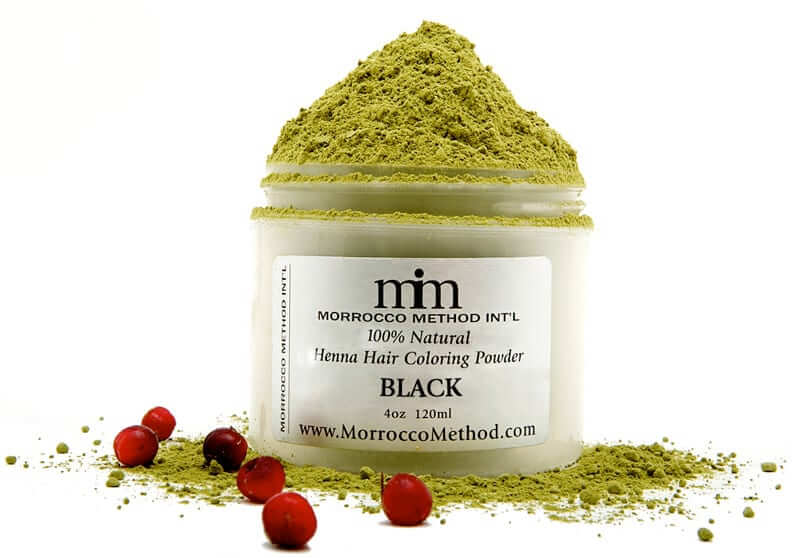 Black adds a natural and powerfully dark color to hair. It deepens already dark hair and is great at covering greys. Find black henna HERE.