I am slightly obsessed with this marshmallow-y goodness of my childhood. These healthier rice krispie treats are a million times better than those sketchy ones that come out of that blue wrapper with the leprechaun people. Plus, there's a secret gut healing ingredient!
Time for some healthier rice krispayyys ya'll!
These taste even better than the rice krispie treats of your childhood but are actually much healthier. Most marshmallow ingredients contain high fructose corn syrup, which in addition to being genetically modified, it will seriously spike your blood sugar and do a number on your poor liver.
Doesn't your liver have enough work to do? As if detoxing your body wasn't hard enough. Don't add high fructose corn syrup to it's workload!
Fructose is processed by the liver and actually raises triglycerides, predisposing you to issues like heart disease.
This takes all of ten minutes to throw together, and that's my kind of dessert. I don't do a lot of desserts, but if I'm going to make something it needs to be quick and easy. This fits the bill.
Healthier, gut healing and gluten-free ingredients!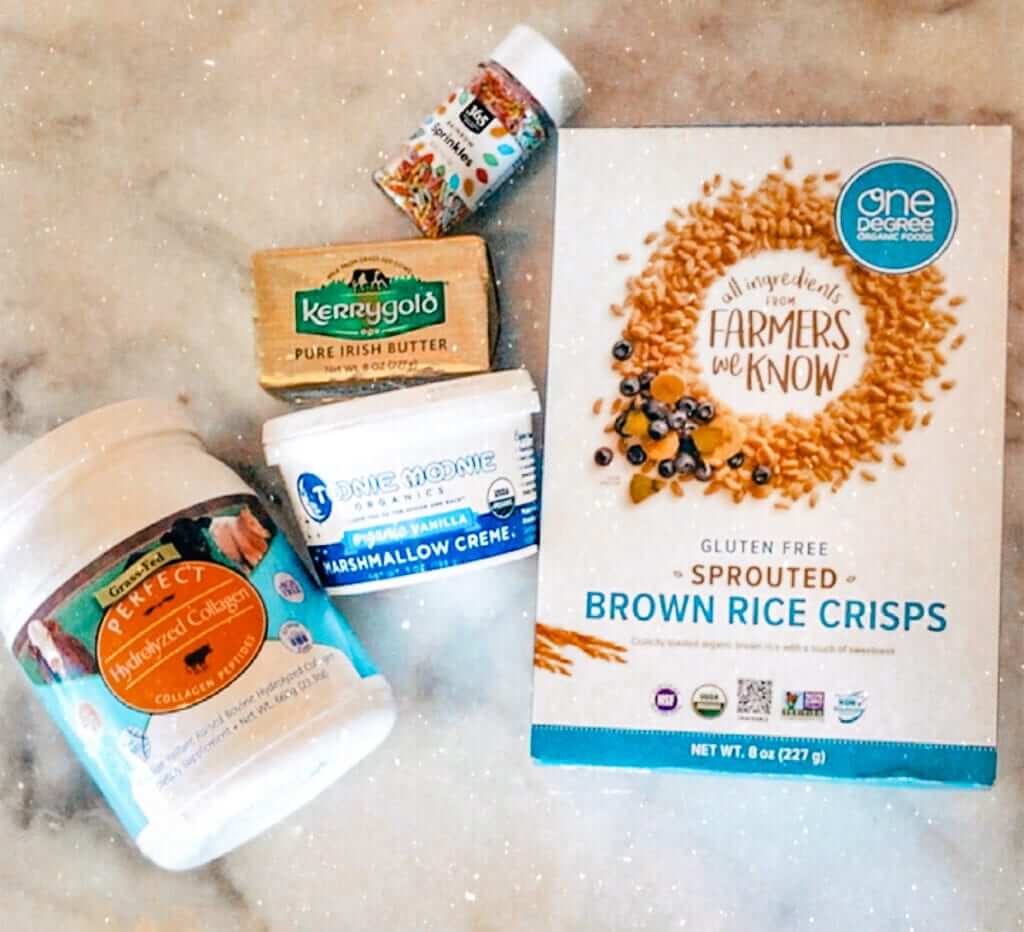 I've been using Moonie Toonie Organic Marshmallow Fluff. You could, of course, make your own marshmallows using gelatin and honey. There are tons of recipes on the internet. But let me be honest.
I am just don't feel like doing that. I have two toddlers, little patience and an abnormally strong craving for rice krispie treats.
I also use this organic sprouted brown rice cereal. It tastes exactly like regular, cheap rice cereal. I love that it doesn't have the synthetic vitamins like folic acid. Folic acid can be downright dangerous, especially if you have an MTHFR gene mutation (read more about that here).
For the sprinkles, I use this brand or the 365 brand from Whole Foods. No artificial dyes up in here!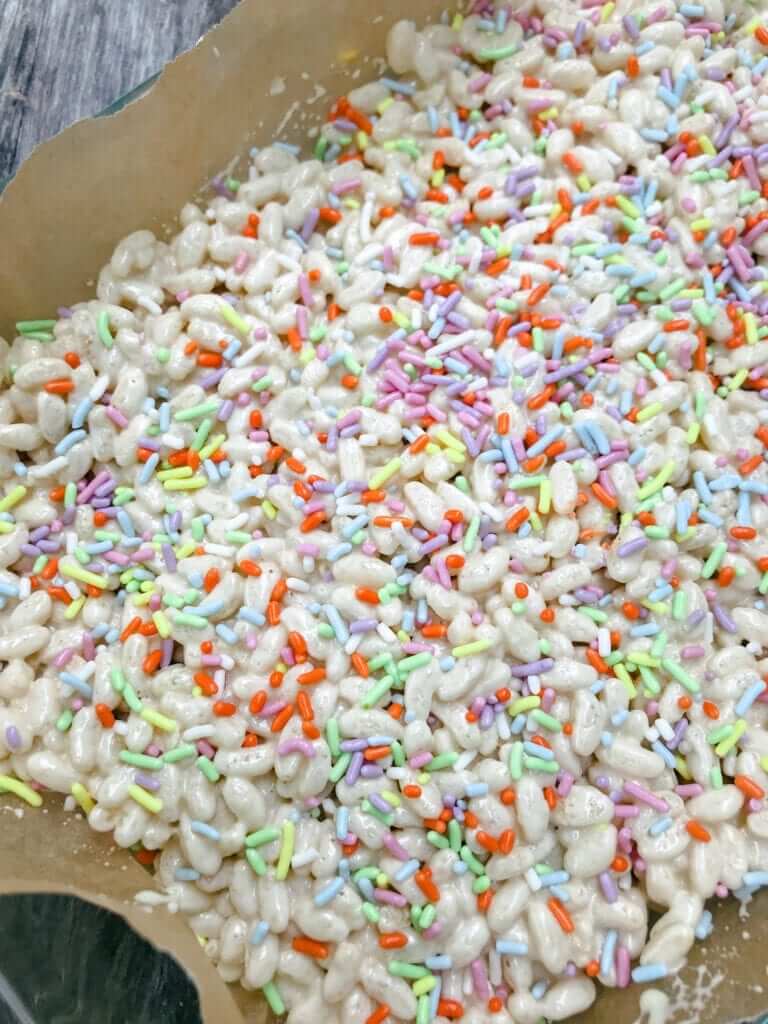 To give this recipe a gut healing boost, I added collagen protein! Collagen is high in glycine, which is what stomach lining is made up of. This is why collagen is so great for gut health.
And to top it all off, this recipe is gluten-free! Which is very important for a celiac person such as myself.
While rice is naturally gluten-free, rice krispie cereal contains malt syrup, which is made from barley and certainly IS NOT gluten-free. So celiacs and gluten sensitive folks – beware!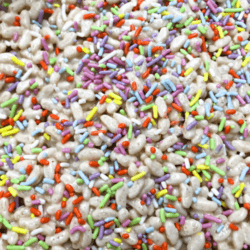 Healthier Rice Krispie Treats (Gluten-Free)
Ingredients
5

cups

sprouted brown rice cereal

4

tbsp

grass-fed butter

7

oz

Moonie Toonie Organic Marshmallow Fluff (the whole container)

2

tbsp

grass-fed collagen
Instructions
In a pot, melt the butter over medium heat.

Once melted, add the fluff.

Add the rice cereal and stir until it's all mixed up.

Pour into a parchment lined pan and refrigerate for at least an hour.