To give you a mental picture as you are staring at the photo…OH, the succulent taste of ripe pineapple. OH MY, the decadent flavor of coconut. The natural sweetness of plump Madjool dates. Don't forget the creamy finish of rich cashews…. Ok I had better stop, I am drooling all over the place, Aren't you? The best thing about this treat is that although it is simple in the ingredient list category, it is bursting with flavor. These will not only satisfy your craving for something tropical and sweet; it will keep you on track with your healthy eating plan! Yes you heard right, these are HEALTHY! You would never know by the taste nor the look of them, but they are. So no matter if you are raw, vegan, gluten-free, refined sugar-free, paleo or just want a healthier treat; we can ALL enjoy these PINA COLADA BARS. Just be careful though… I have not been able to stop eating them since finished making them! You are lucky I saved enough for the photo!! ENJOY!
---
A CHEF'S TIP: Only use RIPE pineapple for this recipe. If the pineapple is not fully ripe, you will be missing out on the best flavors! Take your time and find a fully ripe one or ripen one yourself in a paper bag. You will NOT be disappointed!
MAKES ABOUT 30-36 BARS (depending on how many you taste test- see below)
2 cups sun-dried unsulfered organic coconut meat
2 cups filtered water
15 large sun-dried unsulfered organic Madjool dates
2 cups filtered water
2 large fully ripe organic pineapples
1 1/2 cup whole truly raw organic whole cashews, grind to a fine meal
Place the coconut meat in your food processor and pulse rough chop. Add this to a medium mixing bowl and cover with 2 cups filtered water, stir well and allow to soak for 3 hours at room temperature. Drain in small mesh strainer over a bowl, then allow to set in strainer for 9 hours. Halve the dates length wise and pit. Add the pitted/halved dates to another medium bowl and cover with 2 cups filtered water, allow to soak 12 hours at room temperature. Drain the dates but reserve the soaking liquid. Remove the top and bottom of one of the pineapples and core. Gently remove the outer skin down to the meat. Fine dice enough of this pineapple to make 3 cups of small diced pineapple, reserve the rest covered in the refrigerator. Place these dices on the solid tray of your dehydrator for 3 hours. When done, place in a large bowl covered at room temperature until rest of ingredients are done. Place the soaked dates in a food processor and puree with 1 cup of the reserved date soaking liquid by adding slowly 1/4 cup at a time and blending until smooth. Add the date puree, drained soaked coconut meat and cashew meal in with the dehydrated pineapple dices and blend well for 2 minutes by hand with a spatula until well incorporated. In an un-greased 6 x 13 pan, evenly spread this mixture to fill the pan end to end and top to bottom. Cover and refrigerate for 12 hours or overnight. With a sharp knife, gently cut into 36 even rectangle bars. Remove the cut pieces gently with a thin sheet cake spatula and place on the solid trays of your dehydrator and dehydrate for 5 hours. Flip the bars over after 3 hours and continue to dry until medium chewy but NOT crispy (yes it is okay to taste test them!) Now take the remaining pineapple, remove the skin-top-bottom and lay on its side and slice into 1/2 inch rings. Lay each bar on the slices and cut the pineapple to fit each bars evenly. Reserve the trimmings for another recipe. Gently press the dried bar evenly on top of the pineapple piece that it is cut to, to adhere and set aside. Repeat with all of the bars. Serve and be whisked away to the tropics!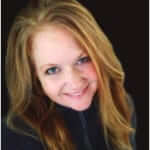 I have been a chef and photographer for many years now. Food has always been a passion of mine. Whether it is at the farm, at the market, or being served at the family's table, food should be fresh and vibrant. I believe that just because it is healthy, there is no reason why our taste buds should not dance. I recently just published my first book "live eat learn RAW", this is going to be one of many. In search of a quiet healthy life, I have found a rustic and simple way to live, eat, learn; I now want to share that way with you…