This green bean casserole is low carb, gluten-free and perfect for the holidays!
GBC IN THE HOUSE!
It's that time of year, ya'll! November is here which to me means holiday season! And to be quite honest, I'd put up a Christmas tree right this second if it wouldn't drive my husband crazy every time he saw it for the next two months.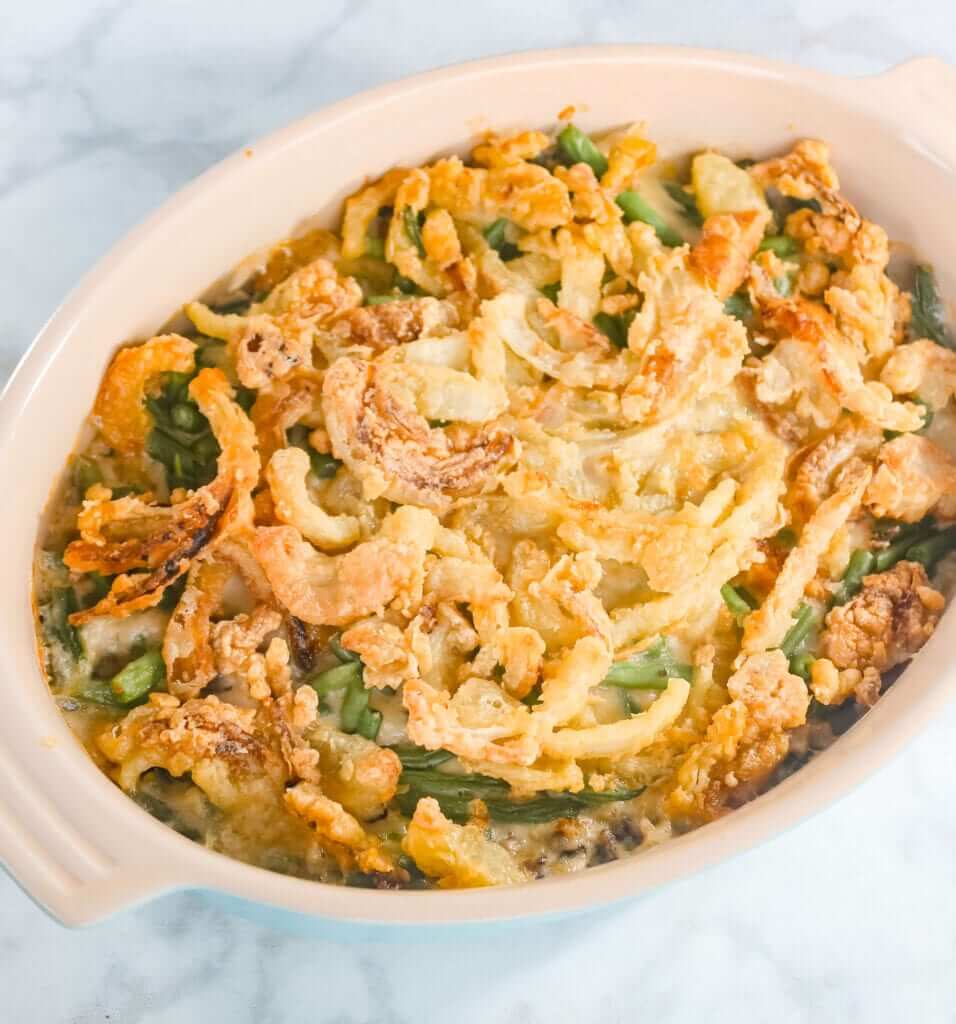 The lowly green bean casserole is often passed over for fancier side dishes on holidays, like sweet potato casserole or stuffing. But it's always been one of my favorites. I can't get enough of those crunchy onions on top – which, let's face it, are basically just onion rings.
The other bonus about this recipe is that it's SUPER easy. I usually try to make it from scratch, but this year I need to simplify. I need quick. I host Thanksgiving every year and I make everything myself. EVERYTHING. I just don't have the brain power to my own gluten-free cream of mushroom sauce so I took some short cuts here.
Here's the secret: Pacific cream of mushroom soup! Which is still organic and gluten-free so don't beat yourself up about not making your own from scratch. Give yourself a break!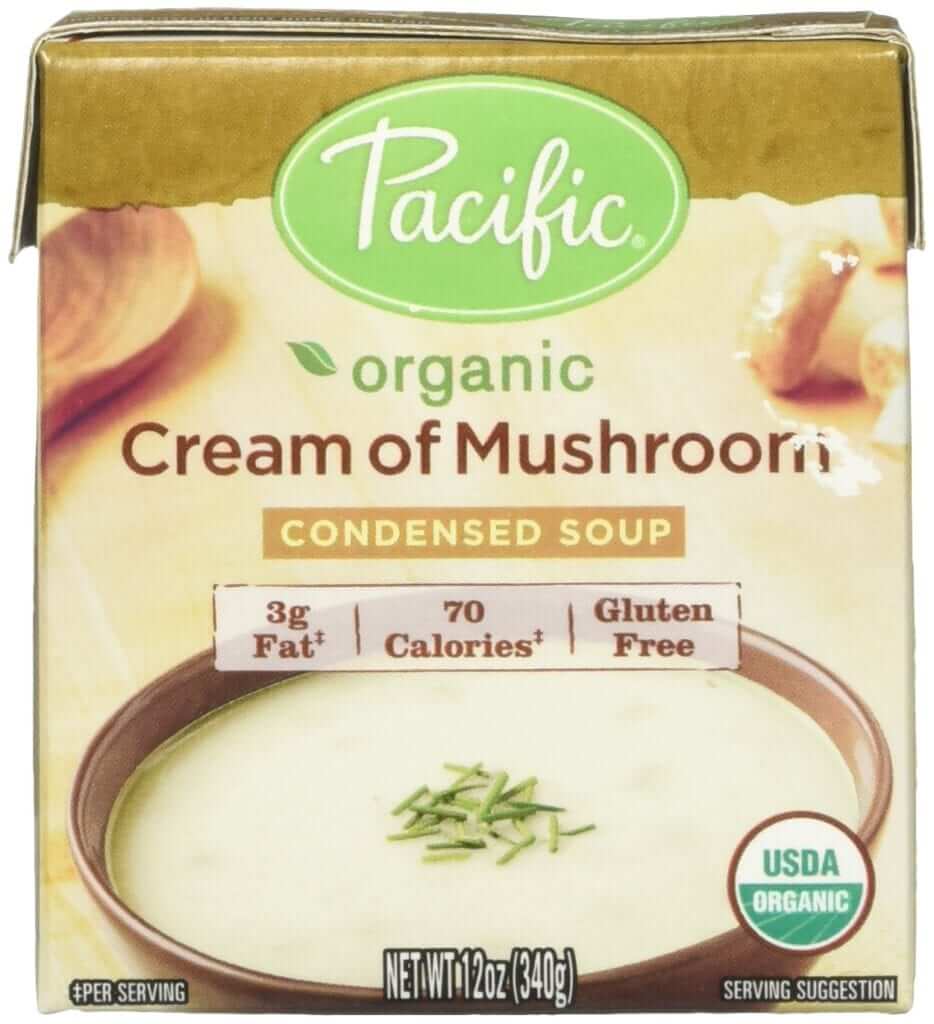 It has minimal ingredients, no inflammatory vegetable oils and is pretty "clean." And a word about the onion topping – it's amazing. It's basically onion rings.
Dip the onions in egg, then dredge them in cassava flour. Make sure to really toss them in the flour and get them covered.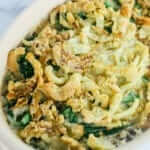 Print Recipe
Green Bean Casserole
Ingredients
16

oz

fresh trimmed green beans (I used the thin French style)

1

box

Pacific cream of mushroom soup

2

eggs

1

cup

sharp cheddar cheese

1

cup

cassava flour

1/2

cup

olive oil or avocado oil
Instructions
Boil a large pot of water for the green beans and set the oven to 375.

Trim green beans if untrimmed, then cut them in quarters.

Boil the green beans for about five minutes, then put them in an ice bath and drain.

Once the beans are dry, add them to a large bowl.

Add the cream of mushroom soup, cup of shredded cheddar and one egg to the bowl as well. Mix to combine and add to a baking dish.

Now, slice and onion in half and then cut into strips.

Heat the olive oil over medium heat.

Beat the other egg in a bowl.

Add the cassava flour to another bowl.

Dip the onions in the egg, then dredge them in the flour. Make sure the flour is really covering them.

Add them to the hot olive oil. Once they start to brown, flip them.

Add the onions to the top of the casserole and bake for about 30 minutes of 375.