A Gluten-free Guide to traveling to Tulum as a family with small kids with tips on accommodation and activities as well as the best gluten-free restaurant options in the Mexican beach town.
After bugging my husband to go to Mexico for a solid two years, we finally took our gluten-free family trip to Tulum!
I've been wanting to go to Tulum for about four years. I first found it when searching for places in Mexico that had yoga and meditation spaces. And let me tell you – Tulum has a lot of that.
And while I had lofty ideas of checking out several yoga studios, hitting up a meditation or two and checking out all of the gluten-free restaurants, reality hit when we got there. I'm a mom of two kids three and under – so we didn't get to do quite as much as I had hoped.
Even so, we had an great time checking out the delicious gluten-free places we could get to.
Where To Stay With a Family
There were numerous places to stay via Airbnb in town, but we wanted to be on the beach. The town of Tulum is a bit of a drive from the beaches. The downtown area is great, with lots of restaurants and shops (which are MUCH cheaper than on the beach road) and hotels. Several breathtakingly beautiful places to stay. I mean, these apartments are gorgeous.
But it will take some time to get to the beach. If you're a family, you can take a taxi, but at this point there is a two lane road going in and out of the beach access area. It is often congested and is always crowded. It regularly took us half an hour just to get down the road to our hotel, so that's something to be mindful of.
We decided to stay at Alaya, a hotel right on the beach that had accommodations for families. Our room included a separate little bunk bed area and our own main room with a king size bed. We could close the door to the bunk bed area.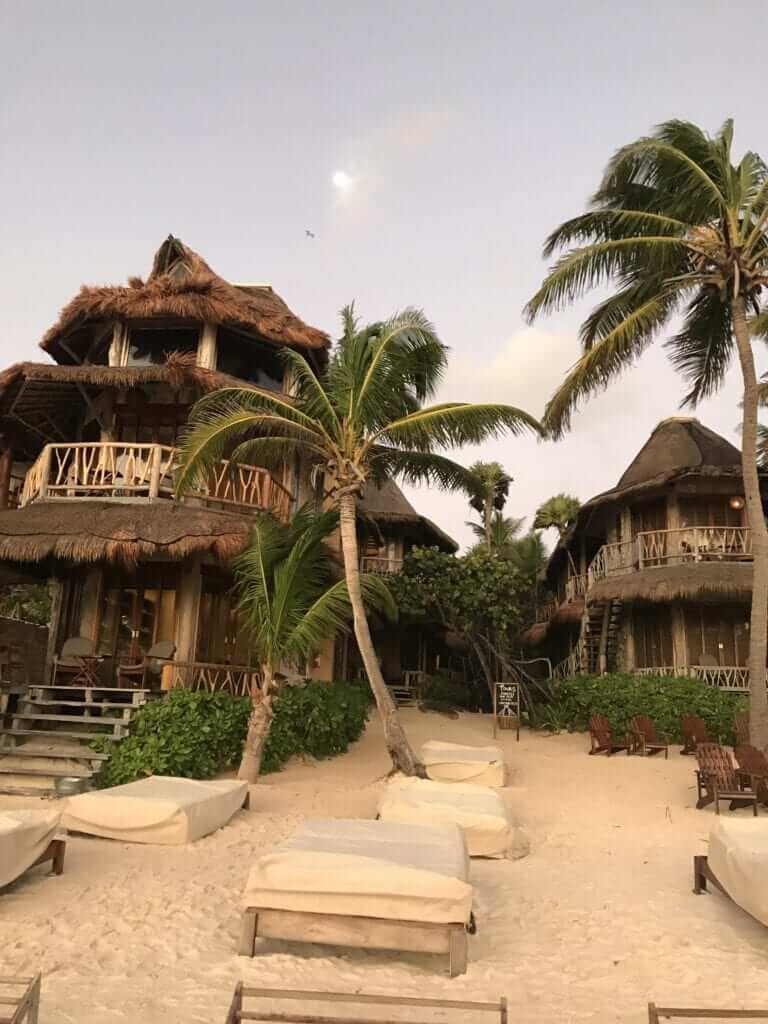 We put our three year-old in the bottom bunk (with a barricade of pillows) and the hotel provided a pack and play for our baby. I highly recommend this for families.
Unfortunately, our boys had trouble sleeping which made for a tiring trip but that's a separate issue!
We made two good friends at the hotel, Francisco and Heraldo. They were so helpful, greeted us with smiles everyday, brought our boys toys and were the sweetest people. Francisco even went out and bought me gluten-free pasta when he found out about my allergy! How amazing is that?!
Where To Eat
I had plans of eating at several restaurants with gluten-free options, but with the road in and out of town being so prone to traffic, we unfortunately weren't able to venture out as much.
The Real Coconut
The main reason I booked Alaya was that it was walking distance from The Real Coconut, a paleo restaurant right on the beach. Everything is grain, gluten and dairy free. They use no vegetable oils, only avocado oil to cook. They also do not used refined sugar. What a dream!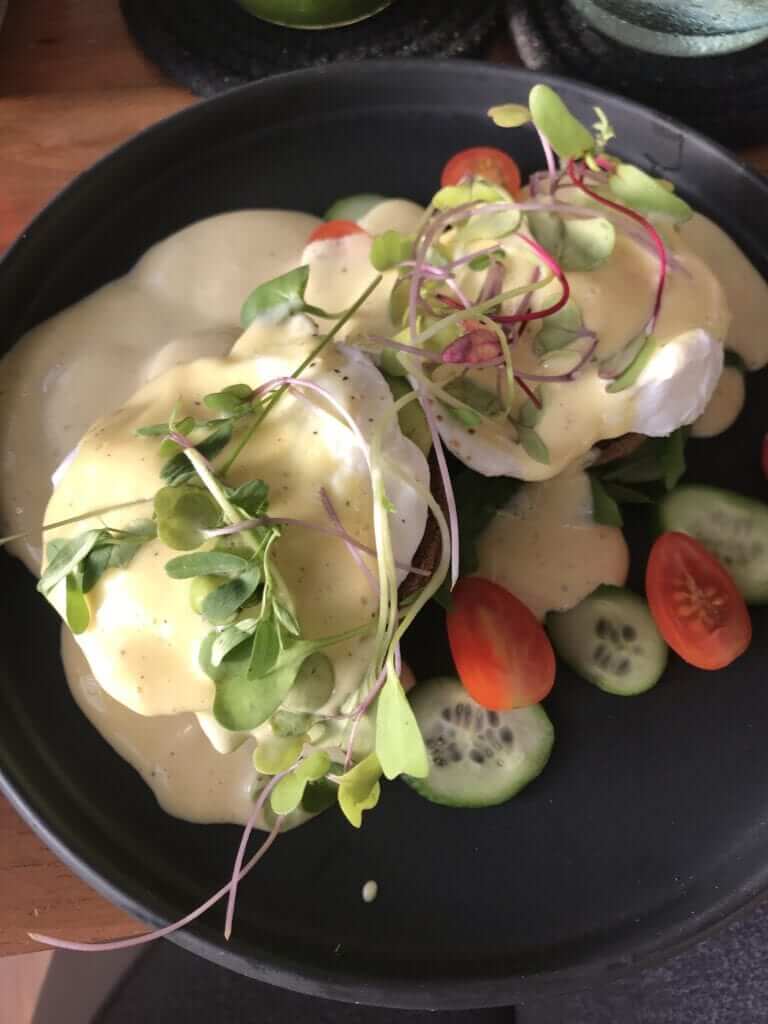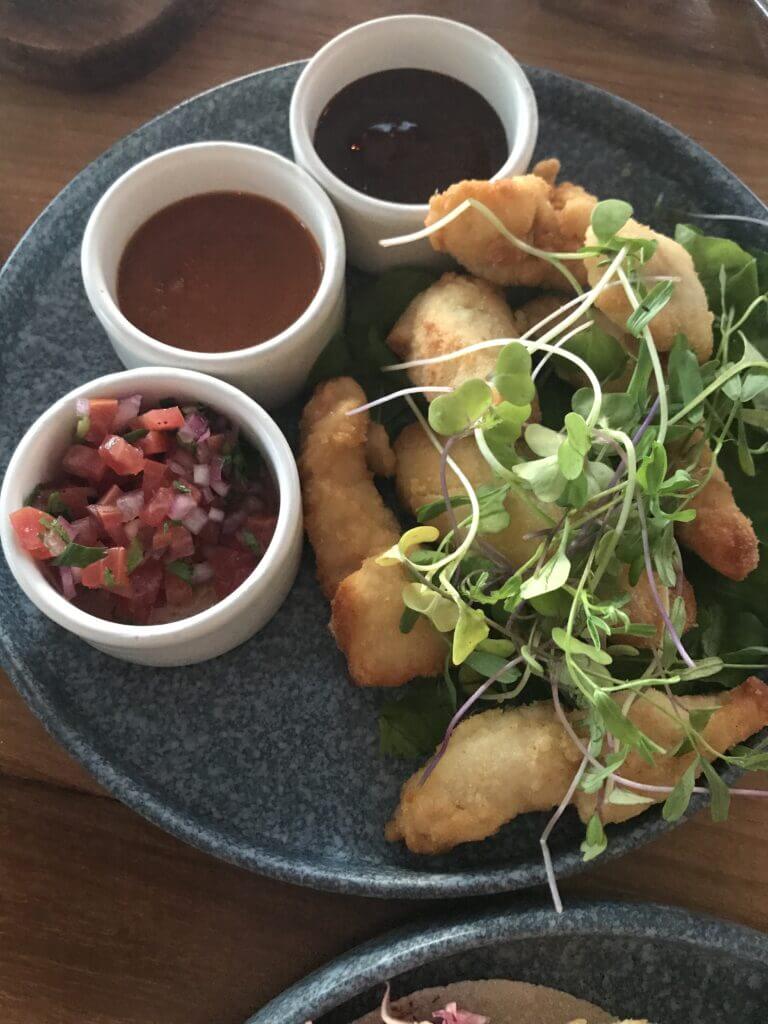 It honestly was amazing and did not disappoint. As a person with celiac disease, I can't tell you what a relief it is to be able to order off a menu comfortably. To not quiz the waiter, to not worry something that touched gluten was on my plate. The view didn't hurt either.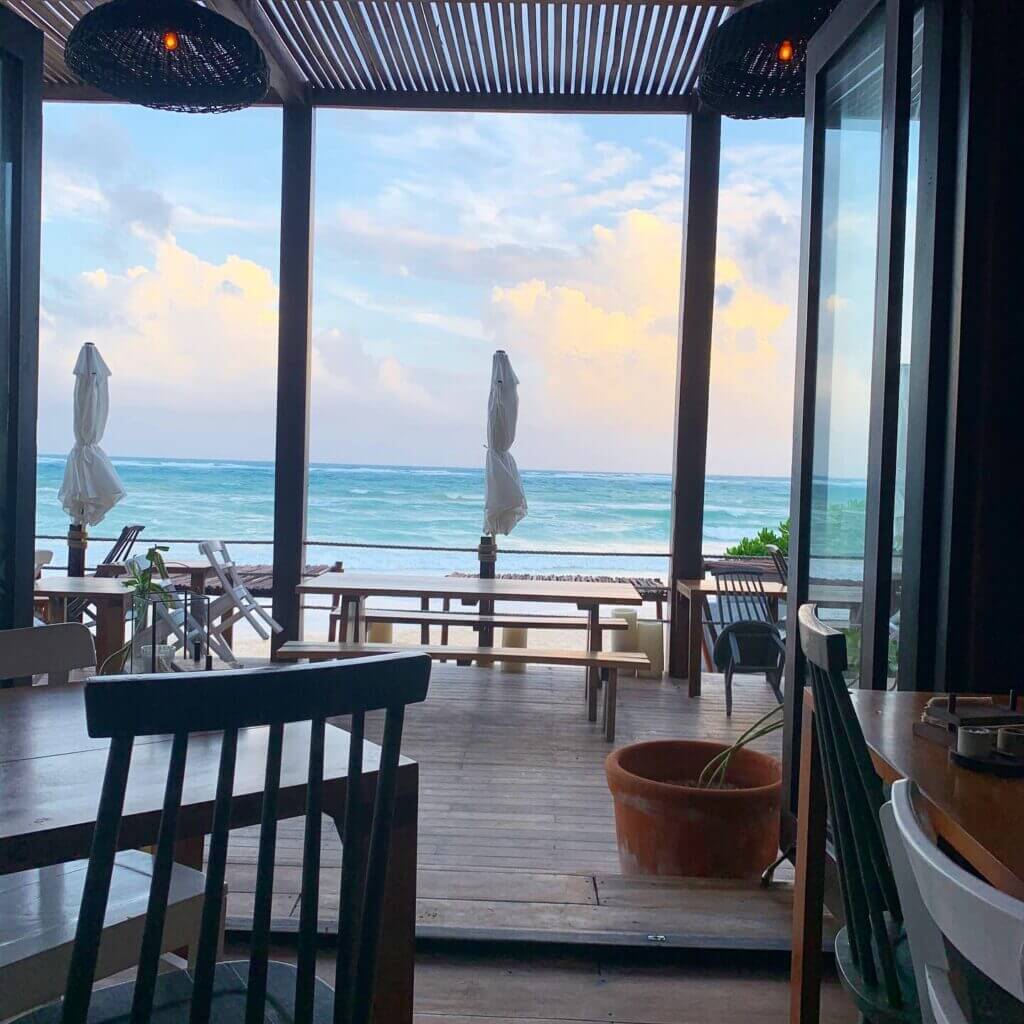 And beyond that, the food was amazing. Great smoothies, cocktails, baja fish tacos, fish and chips, eggs benedict – it was all great.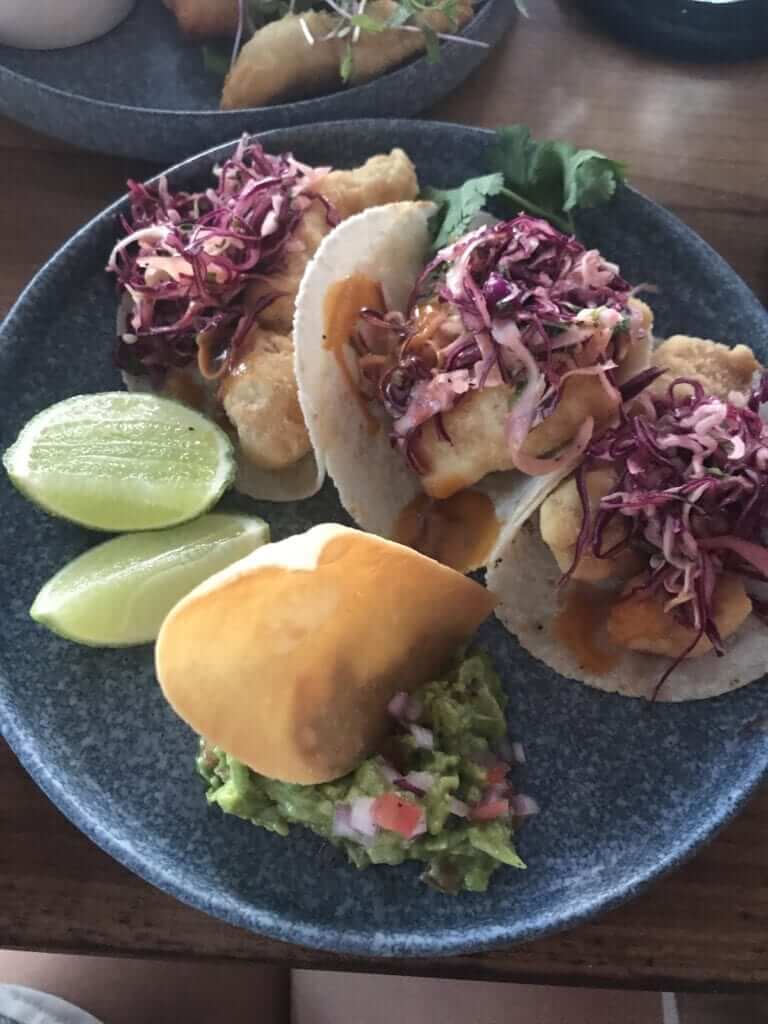 Hartwood
I've heard about Hartwood for years. Hartwood is a farm and sea to table resuatrant, which I love. It's open air and you can see the open fire at the back of the restaurant, which is very cool.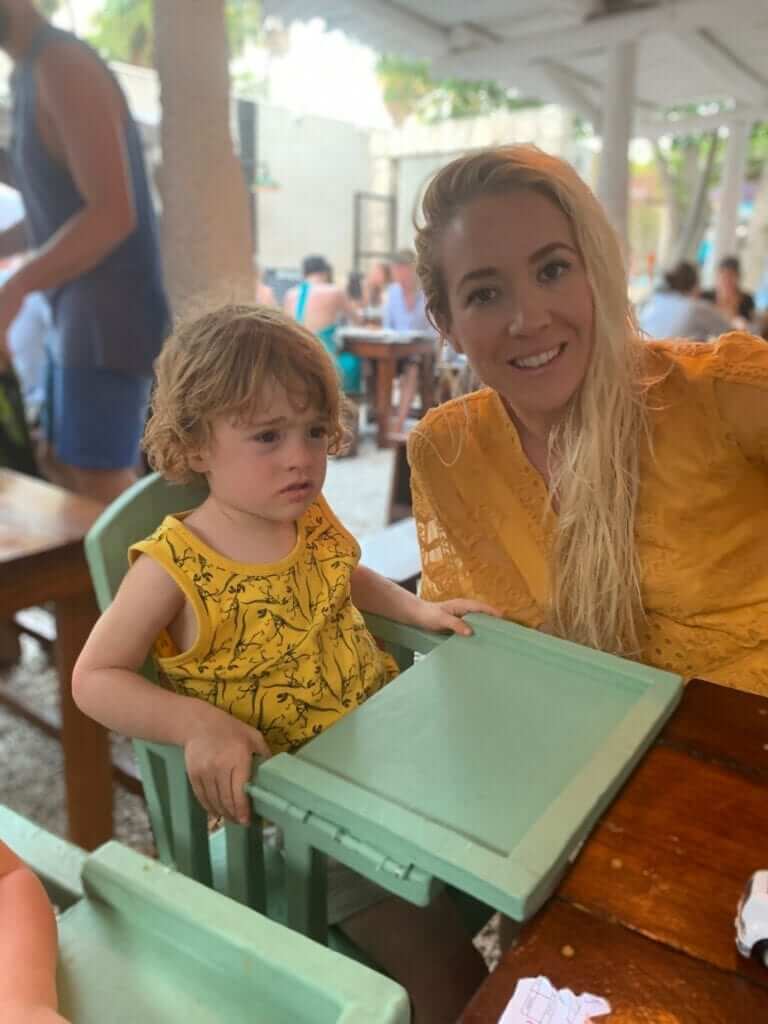 I asked for a tequila based cocktail that was not sweet and our very sweet and cute waiter from Atlanta suggested a grapefruit cocktail. It was amazing. Tangy but not sweet, you could taste the delicious tequila and overall was one of the best cocktails I've had.
What I don't love about Hartwood is that they only have chalkboards with the menu placed throughout. The waiter takes about five minutes to explain what each item is. At the end of which, you honestly don't remember what anything is.
I could read that there was some sort of tomato salad, so we opted for that. I had no idea what was on it because there are no descriptions. I'm someone that loves to read a menu, check out the various ingredients, study the pairings. This was not possible at Hartwood. The salad however, was quite good.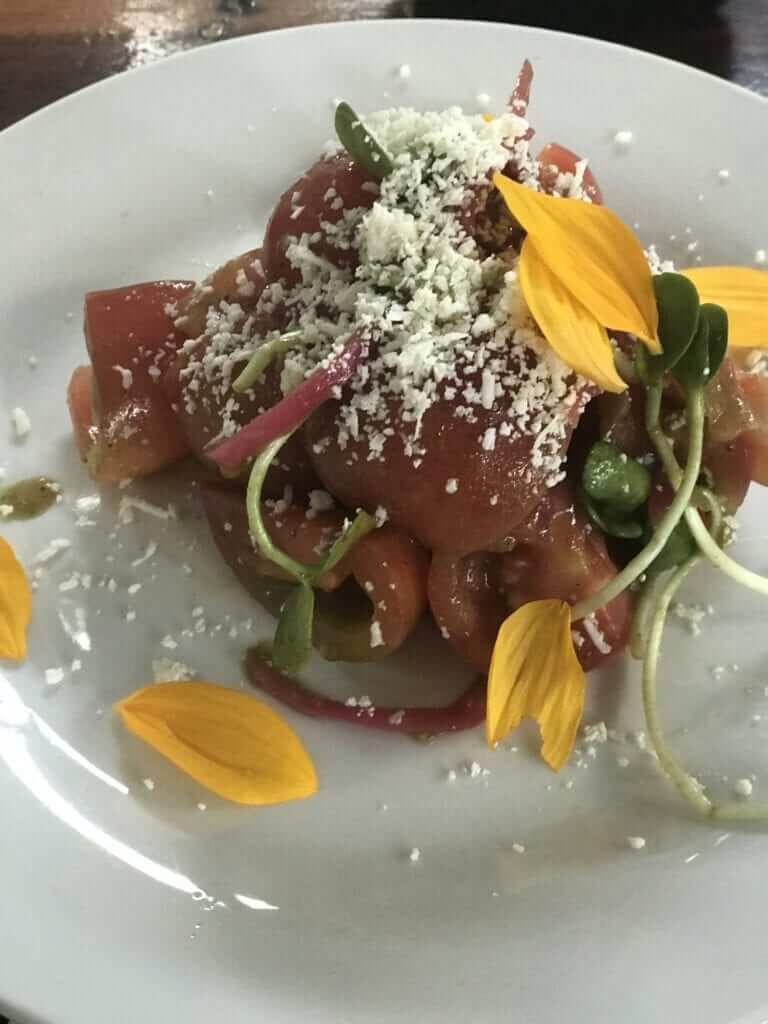 I also love seafood. I am from the mid-Atlantic and we have an abundance of seafood from the Chesapeake Bay. Give me a dozen oysters and a whole fish with a crisp glass of dry white wine and I'm the happiest girl in the world.
I loved that Hartwood had so many fish options, but again, I honestly had no idea what any of them were. I asked our waiter a few questions, and while he was very helpful, I couldn't get a good feel for what anything was just by him describing the various things.
I ended up choosing the white fish that he recommended, which was quite good.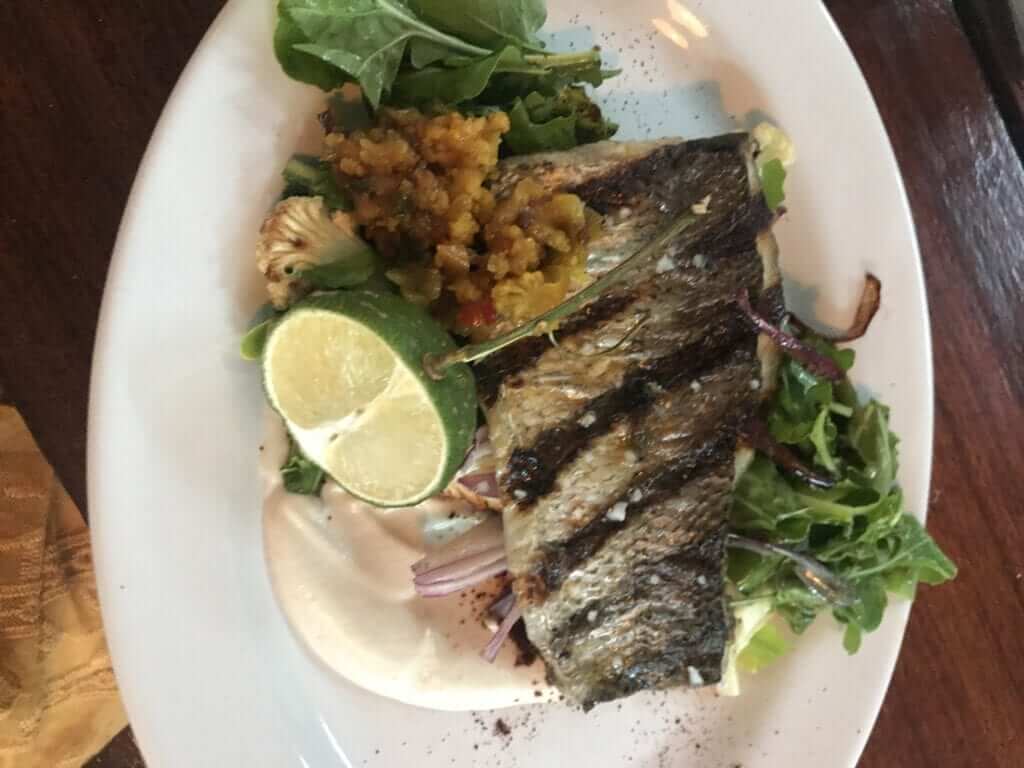 My husband got the pork ribs, which everyone raves about. He also said they were pretty good.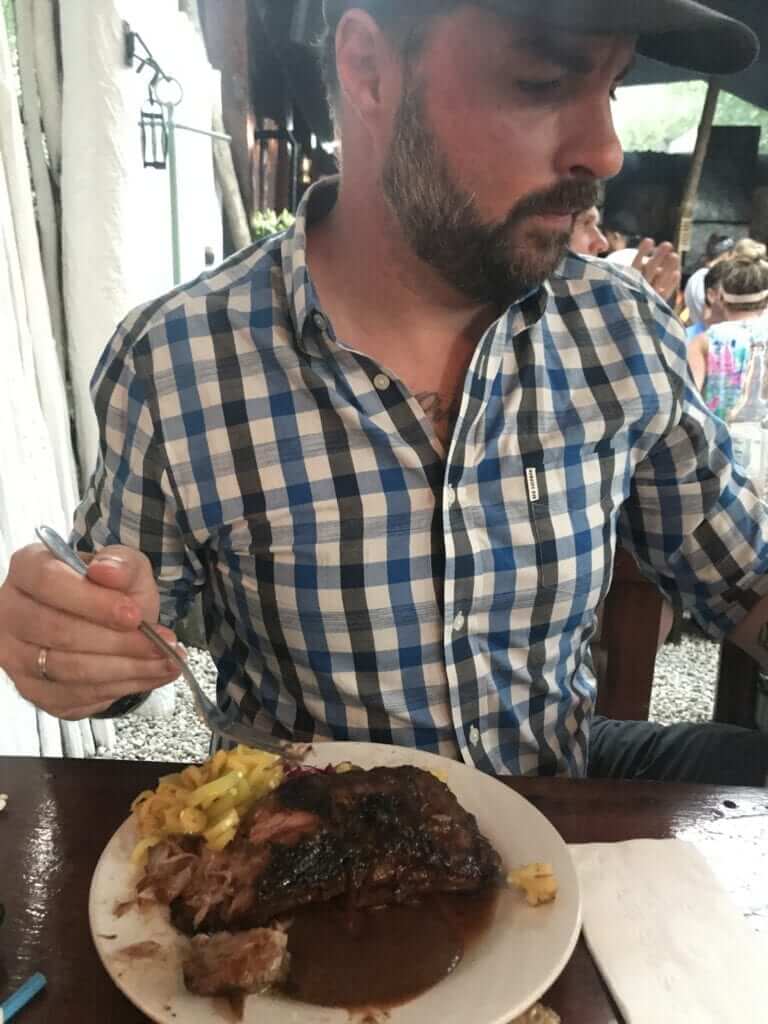 Overall, Hartwood was good. I mostly loved the vibe and the service. Our waiter along with an older gentleman who gave us and the boys lots of attention totally made our visit. He was so kind and good with our boys and we really appreciated that!
Where To Visit + What To Do
Once we realized we wouldn't be going in and out of Tulum because of the road, we had to decide what we really wanted to do. We would've loved to check out some cenotes, swim with the turtles or dolphins or go out on a boat – all great options in Tulum.
To clarify, this would've been fine if it were just us. But with two kids as young as ours in tow, we just couldn't sit in traffic with them for a half an hour each way.
We decided we really wanted to see the ruins of Tulum. I'm so glad we decided to do this because my husband especially loves history and also because it was just so beautiful.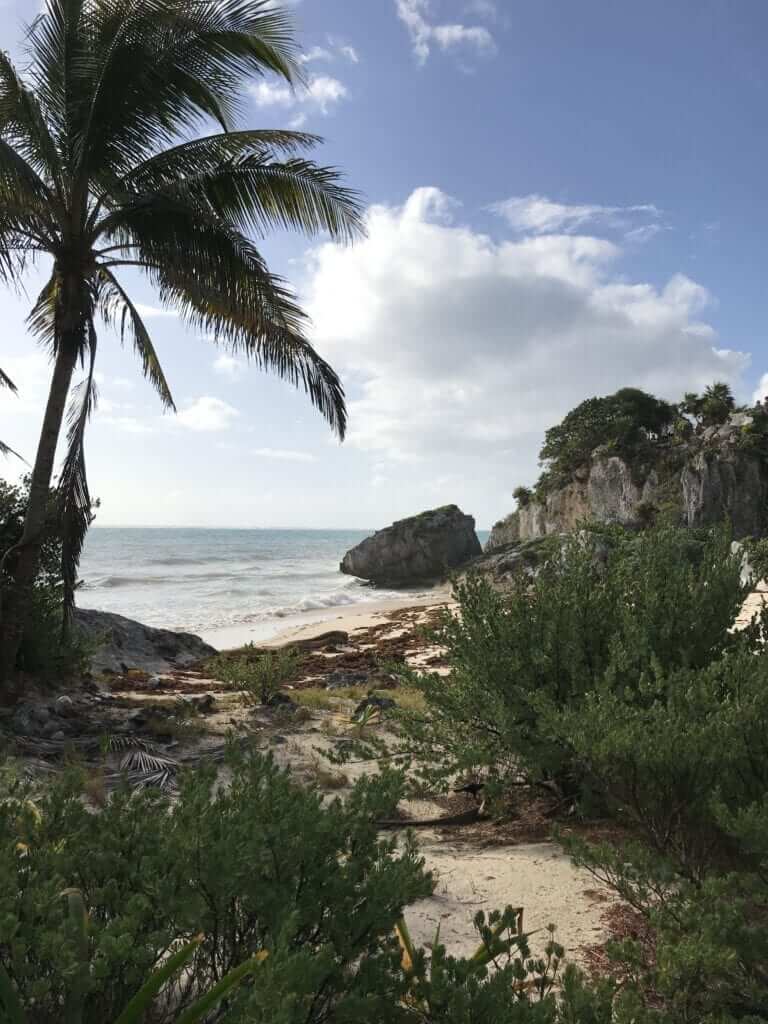 Unfortunately there was a lot of plastic on this beach. Seriously, be mindful of your plastic use and recycle what you can!
We had a great time exploring and learning about the Mayans. I'm glad we didn't do a tour because after about an hour our boys were both having meltdowns. Thankfully our taxi driver waited for us and brought us back.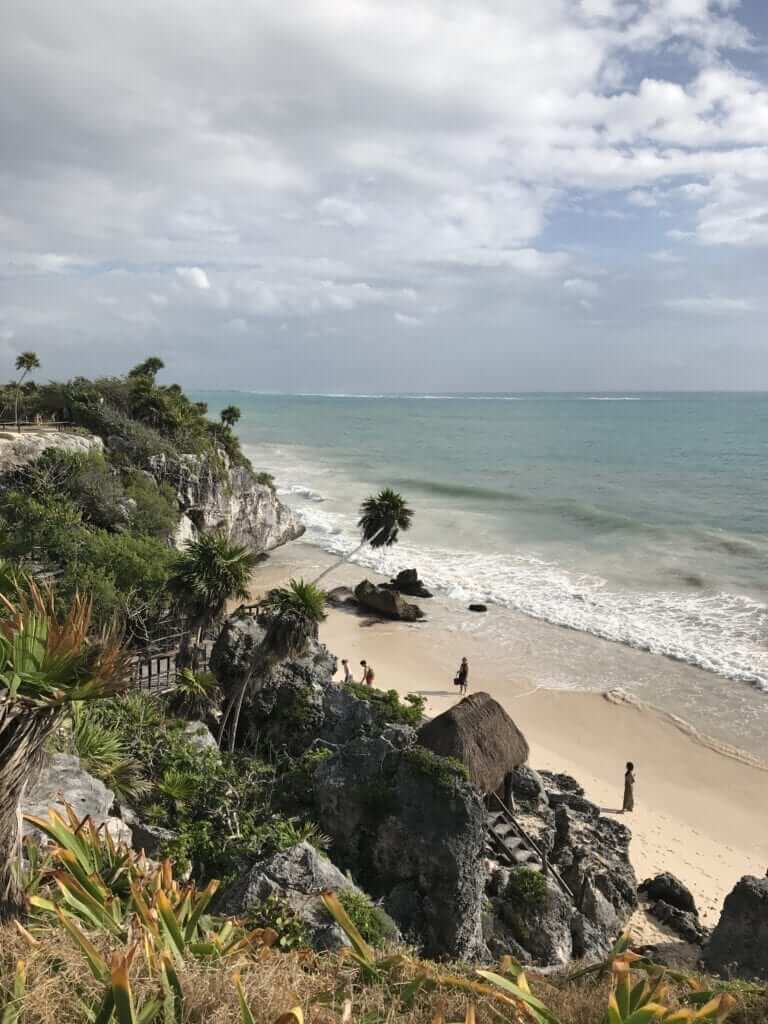 Overall, Tulum was incredibly beautiful. My favorite part was the Mexican people, who are beyond lovely. So kind and they loved our boys. Whereas a lot of Americans seem annoyed with kids (or maybe just my loud, rambunctious boys?), the Mexican people we met hugged them, picked them up, high fived them – they really made our vacation.
To be honest, I think Tulum is more suited for couples or a girlfriends trip. Theres not a ton to do with kids as young as ours. Because our boys had trouble sleeping, we were pretty beat on this trip. But it truly is a beautiful place!