These fool-proof gluten-free chocolate chip cookies are easy to make and so delicious you'd never know there was no gluten!
My husband *loves* chocolate chip cookies. Like no shit, who doesn't? But he takes it to another level. If I make these, the entire dozen is gone within 8 hours. It's a real problem.
This is why I don't often make chocolate chip cookies. Because my cookie monster of a husband will devour them all.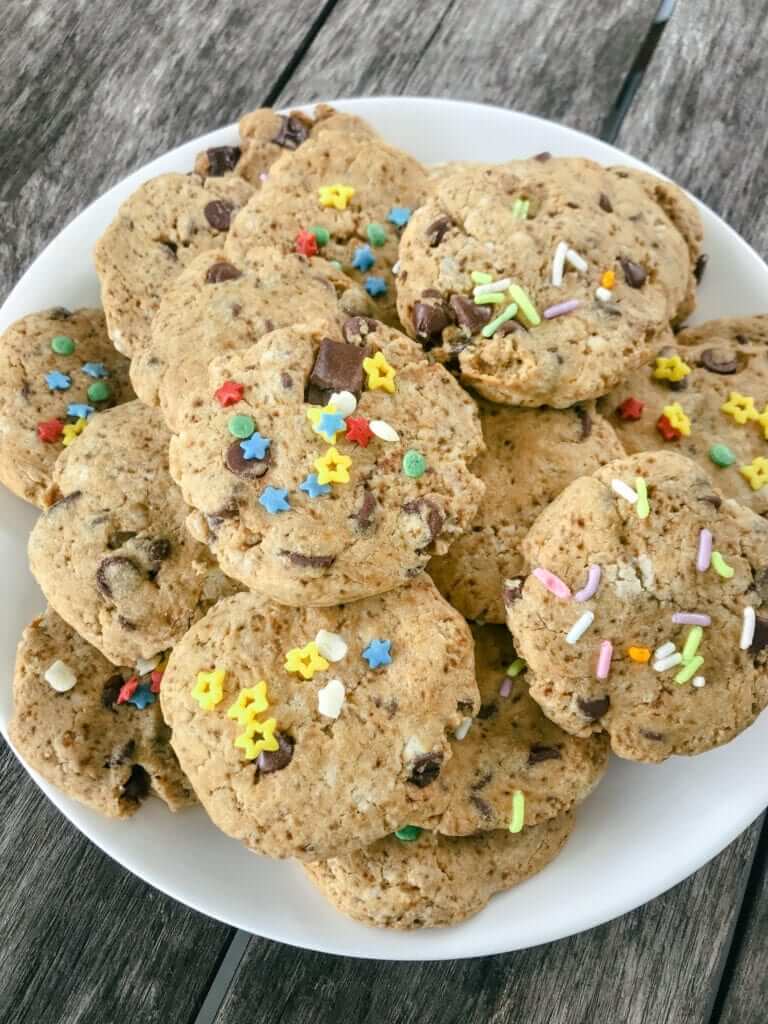 They look good though, right? I can't really blame him. I have perfected these gluten-free chocolate cookies and it's so easy to make using gluten-free or even paleo flours.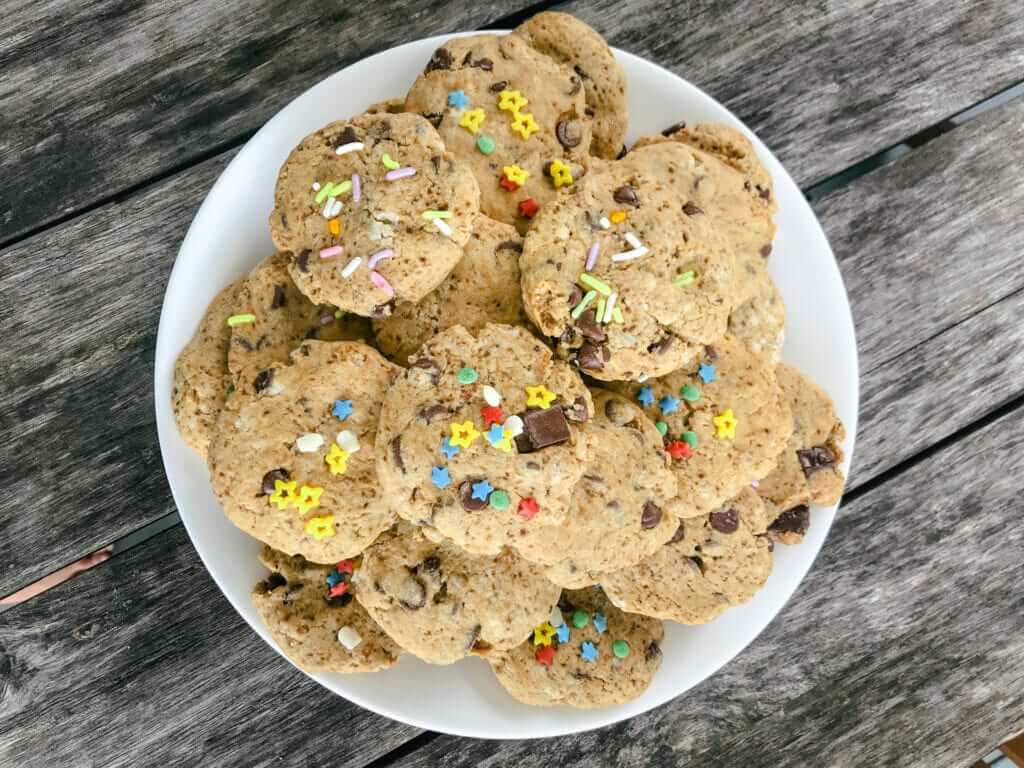 Flour options:
I use this blend of 1 to 1 gluten-free flour, but you could also use these:
Sugar options:
I use this coconut sugar, but you can use what you have or any of these:
Other options:
To make this dairy-free, just use ghee or unflavored coconut oil!
This cookie is a softer, chewier cookie. If you'd like a flatter, crunchier cookie, only use 1 cup of flour as opposed to 1.5 cups. My husband actually prefers the flatter cookie while I prefer the chewy one!
I use dark chocolate chips, you can also cut up a dark chocolate bar for chunks if you prefer!
Add walnuts or pecans for some nice texture!
Don't like chocolate? No problem! Omit the chocolate chips and add chopped pecans. Boom! Pecan shortbread cookies.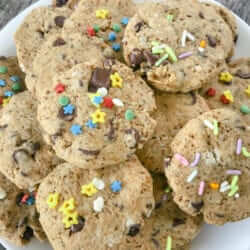 Gluten-Free Chocolate Chip Cookies
Ingredients
1.5

cups

Bob's Red Mill 1 to 1 Gluten-Free Flour

1

stick

butter, melted

1

egg

1

tsp

vanilla

1

cup

coconut sugar

1

cup

dark chocolate chips

1

tbsp

water
Instructions
Mix all of the ingredients except the egg. We don't want to melted butter to cook the egg.

Once combined, add the egg and incorporate.

Scoop 12 cookies onto baking sheet and bake for roughly 12 minutes.