I love a good charcuterie board and this one is gluten and dairy free!
Recently, my husband got diagnosed with something called uveitis. Basically, his eyeballs are falling out of his head. Okay not actually.
But he does have painful, weeping and very red eyes that make me not want to ever engage in eye contact with him.
You're probably wondering what this has to do with a charcuterie board.
Our amazing family doctor suggested eliminating dairy, as it can be a trigger for certain eye issues. And you guys know I love a good charcuterie board, so I wasn't going to let a lil' no dairy stop me from making one.
Plus, I have them about 17 times a week. Charcuterie makes up a significant part of my diet.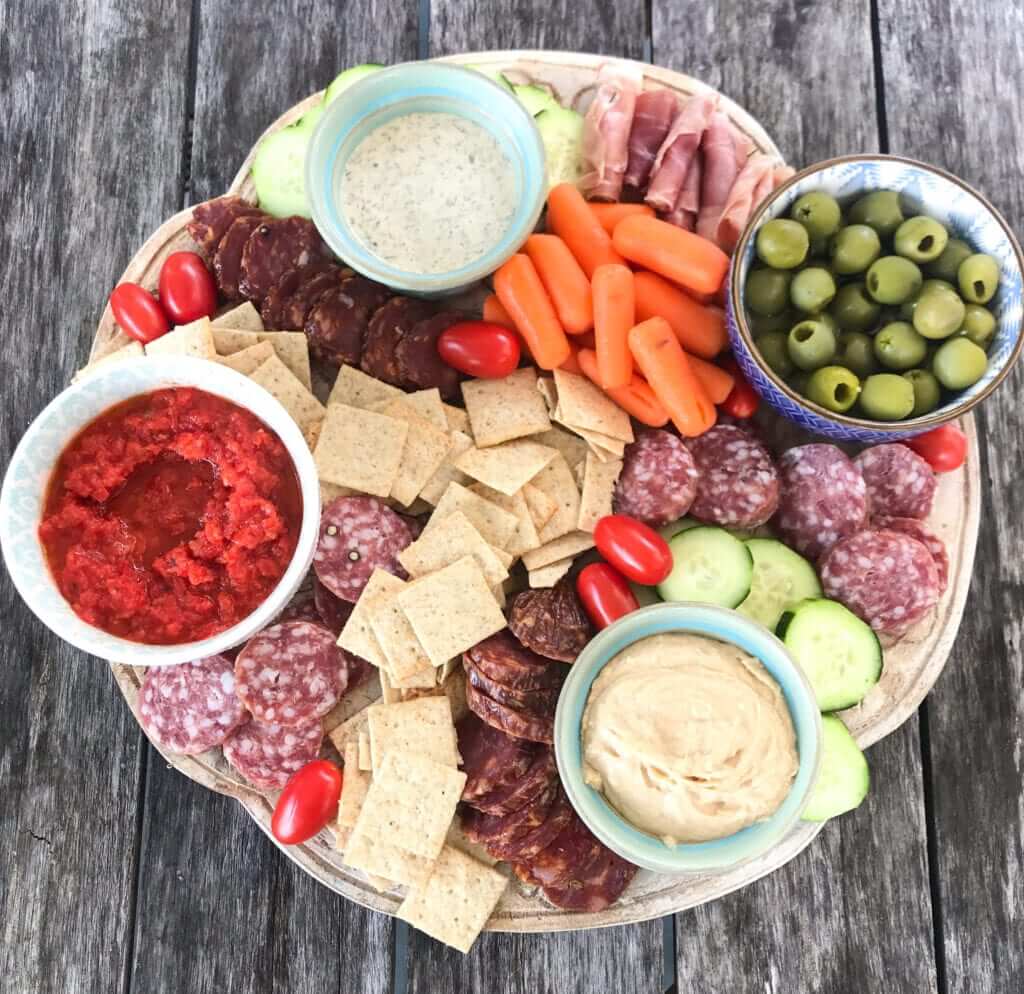 If you're wondering why it's also gluten-free, that's for two reasons.
The first is that I don't recommend gluten. If you can get your hands on an ancient wheat like einkorn and are making your own sourdough – by all means, enjoy! But modern wheat is extremely inflammatory and difficult to digest.
And the second reason is that I'm celiac and gluten hates me.
So let's break down the anatomy of a good gluten and dairy free charcuterie board. Here we go!
Get your ingredients.
Meat:
Gather your favorite cured meats. I like to choose two to three an arrange them around the board.
prosciutto
salami
sopressata
pepperoni
turkey
thin sliced roast beef
jamon
mortadella
pancetta
Crackers and bread:
Because you are not using gluten, I like to use high quality breads and crackers. My favorite are Simple Mills Sea Salt Crackers. I also love the Against The Grain baguettes, and while they are gluten-free they are not dairy free.
Dips:
I love me some good dips. They really make the charcuterie board versastile. Here are some ideas:
hummus
bruschetta
dairy-free ranch (I used Tessemae's)
fruit spread – fig, strawberry, blueberry, apricot
bacon jam
tzaziki
baba ganoush or another eggplant spread
white bean spread
roasted red pepper dip
tapenade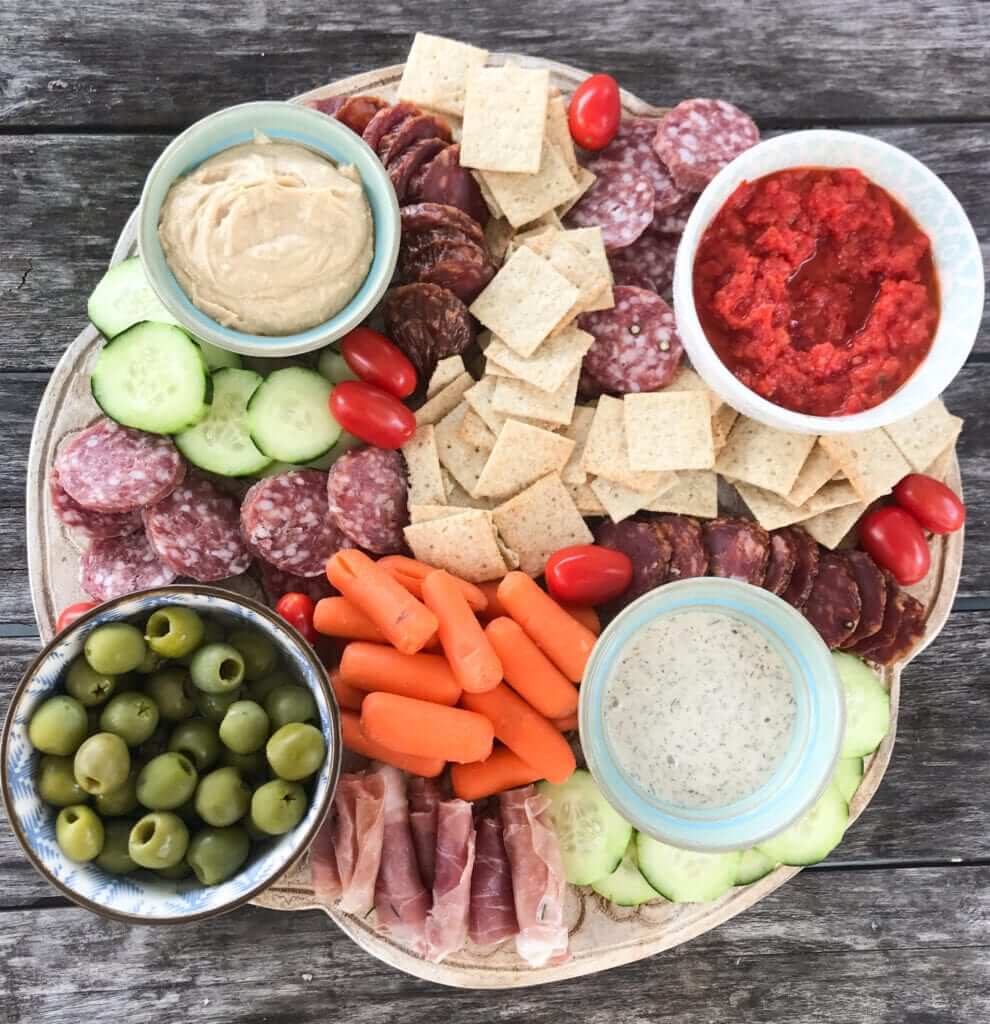 Veggies:
I love to load my boards up with veggies. They make a healthy addition and the variety is awesome.
artichokes
pickles
cucumbers
carrots
cherry tomatoes
olives
pickled veggies
roasted eggplant and peppers
celery
You can also add fruit if you like!
The options are endless and charcuterie boards are so versatile, no matter your diet. Pour a good glass of sauvignon blanc or a nice red if it's colder out and enjoy!