This DIY thieves essential oil hand sanitizer is perfect for the upcoming cold and flu season! I use it on myself and my kids when we aren't able to wash our hands.
You guys, this is maybe the best hand sanitizer in the world. It smells like fall and with both 99.9% alcohol and thieves in it, it's one of the most effective. A combination of these two ingredients ensures it's highly effective at killing germs and is perfect to keep on hand for times you can't wash your hands.
If you don't want to DIY it, I do sell this thieves hand sanitizer on my website, Ancestral Organics. You can find it HERE, and use code 10off for 10% off!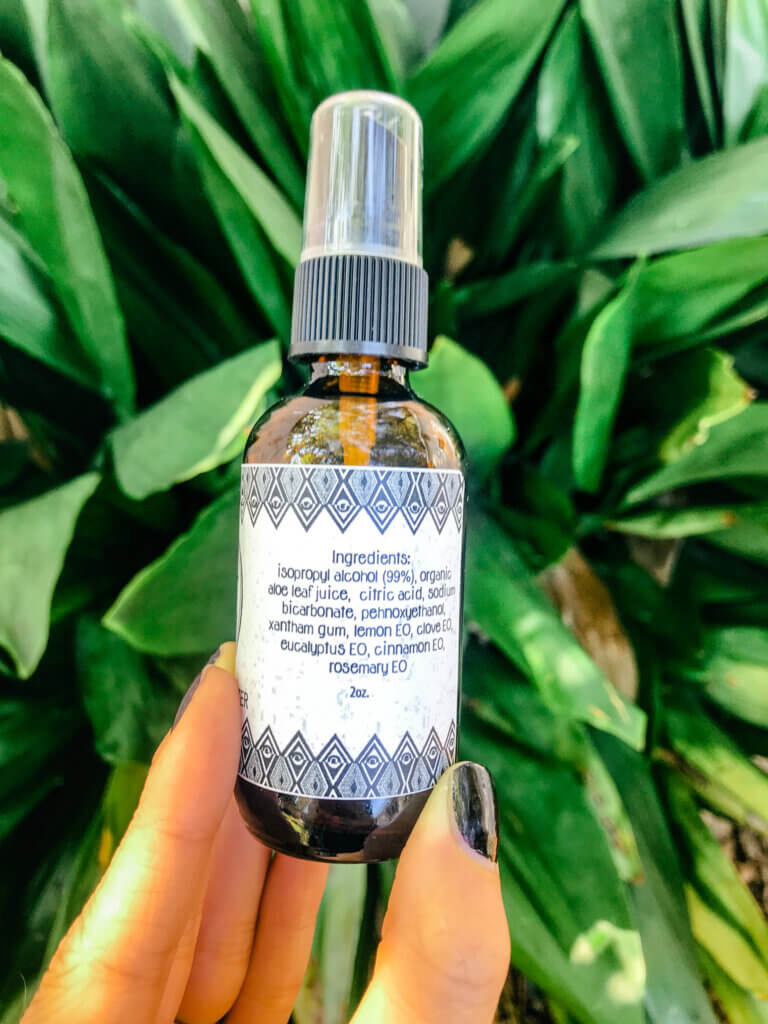 What is thieves essential oil?
Legend has it that thieves robbed Black Plague victims in the 15th century but never got sick thanks to a blend of essential oils they applied to their bodies.
Thankfully, beyond legend there is actually a great amount of scientific backing up the efficacy of thieves essential oil.
Here's some science for ya:
This study found that a blend of rosemary, cinnamon and eucalyptus are effective against fourteen strains of gram negative and positive bacteria, including antibiotic resistant strains
The same study found that these essential oils were also effective against H1N1 and HSV1 viruses
This study found that essential oils found in the thieves blend were effective aginst E. Coli
This study found cinnamon essential oil effective against flu viruses, E. Coli, salmonella, herpes simplex virus and certain bacteria associated with Lyme disease
The same study found that clove EO is effective against various viral, fungal and bacterial strains (including herpes simplex virus)
It also found that eucalyptus EO is able to reduce viral replication and inhibit viral growth, while remaining effective against various bacterial and viral infection (including mumps, mildly)
This study demonstrates the antiviral and antibacterial activity of the oils found in the thieves blend
Now let's talk about the alcohol.
Many DIY and non-toxic hand sanitizer recipes call for witch hazel, and while I do like witch hazel as a toner, it's simply not an effective agent for killing viruses or bacteria. We know that alcohol above 60% is most effective at killing germs.
From the CDC,
Why? Many studies have found that sanitizers with an alcohol concentration between 60–95% are more effective at killing germs than those with a lower alcohol concentration or non-alcohol-based hand sanitizers 16,20. Hand sanitizers without 60-95% alcohol 1) may not work equally well for many types of germs; and 2) merely reduce the growth of germs rather than kill them outright.
Why the aloe vera?
Aloe vera is an incredibly soothing ingredient. It smooths and softens skin, and let's be honest, spritzing your hands with alcohol can be drying.
I use an organic aloe vera gel in this sanitizer to help alleviate that dryness that comes with winter hands.
You can purchase this hand sanitizer HERE.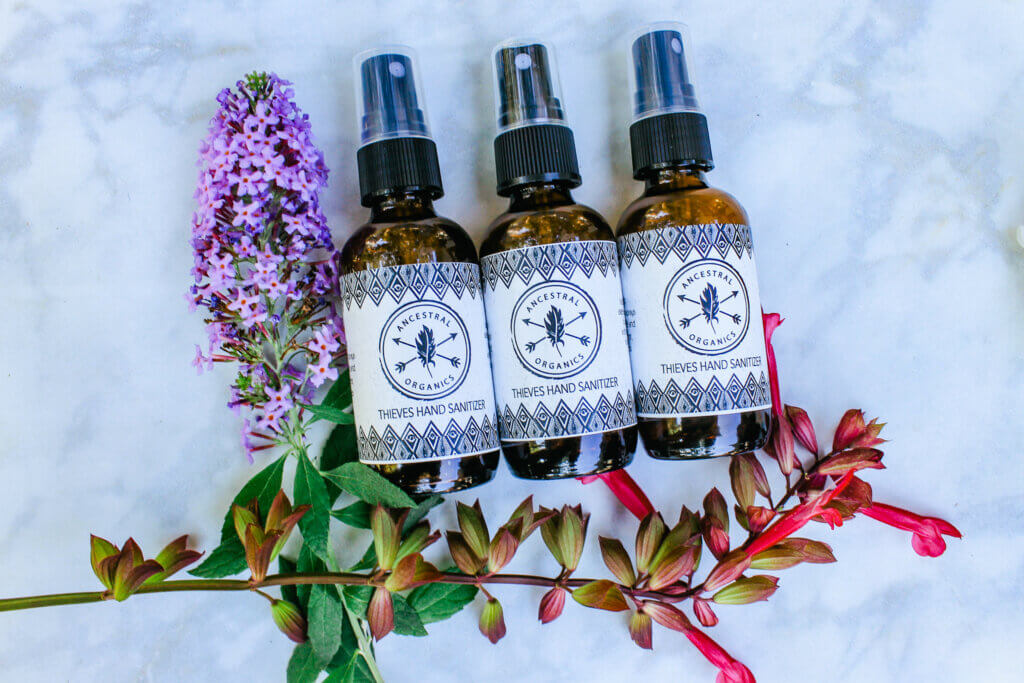 Here's how to make your own DIY thieves essential oil hand sanitizer! You can use these spray bottles from Amazon.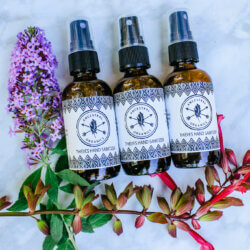 DIY Thieves Essential Oil Hand Sanitizer
This is an easy, non-toxic and very effective hand sanitizer recipe!
Ingredients
1

2 oz

amber glass spray bottle

2/3

part

isopropyl alcohol (abov 60%)

1/3

part

aloe vera gel

15

drops

thieves essential oil