I LOVE me a good party. I love going to parties, I love throwing parties, I love planning parties. I had so much fun coming up with a concept for Ev's birthday and landed on a boho + gluten-free first birthday party. I landed on this aestetic for his party in large part due to the fact that my house is already pretty boho so I wouldn't have to decorate too much.
As much as I love a good party, I also enjoy a party that doesn't require a shit ton of effort. Let's be honest, a first birthday party is more for than parents and friends. Everett wasn't aware of the decorations or the food or the cake – he was just loving all the attention he got!
So I wasn't going to go all out with kiddie decorations, which I'm not a huge fan of anyway. I wanted decorations we could re-use year after year no matter the theme.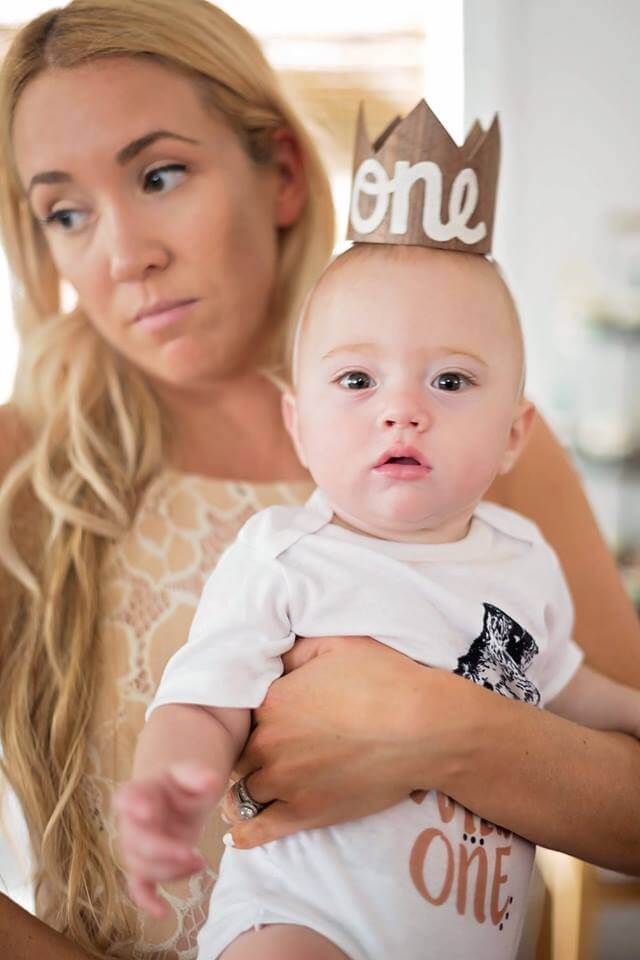 I got his crown and onesie both from Etsy.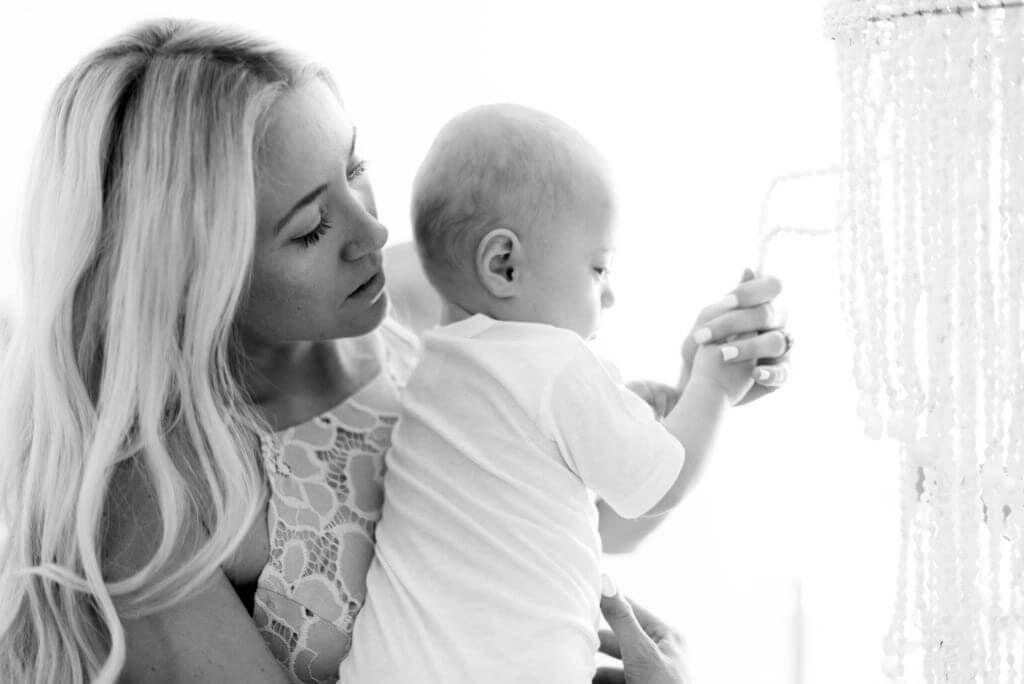 I love this picture of us. My friend Melena took most of these shots. She's an absolutely amazing photographer and if you live in the DMV, you should totally use her for all your photography needs. She does it all.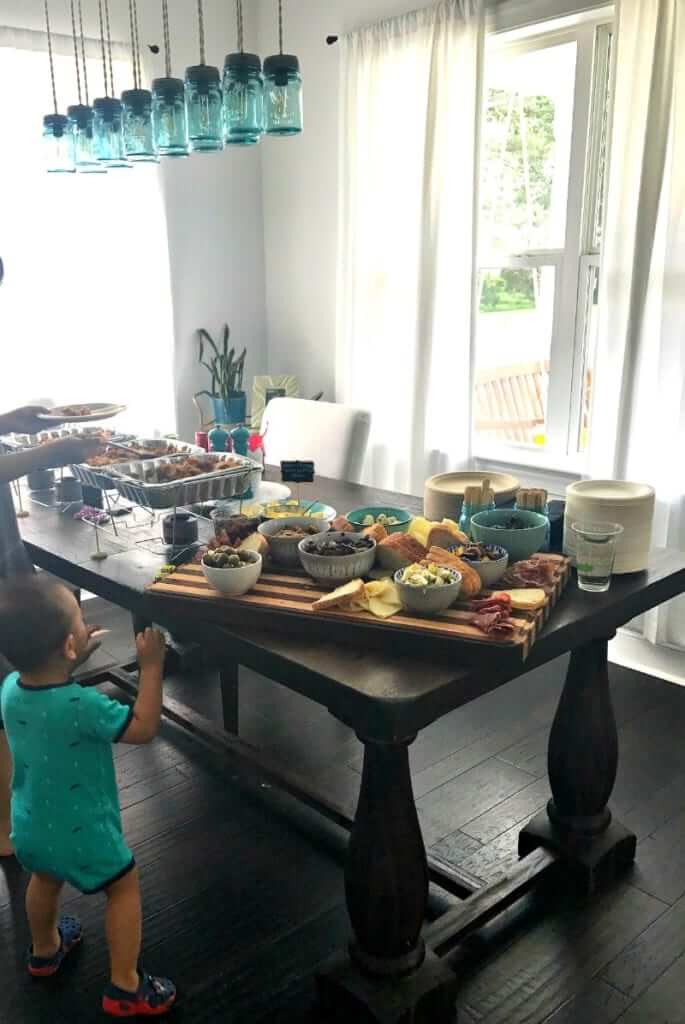 We had about 50 guests. I made/assembled all of the food (except the desserts). Here's my super easy gluten-free menu:
Baked ziti – I bought gluten-free penne, grass-fed beef, organic cheese and organic spaghetti sauce from Trader Joe's. I made all of the pans of ziti the night before. I made about six pans and we only used for and I left one vegetarian. I still have two in my basement freezer that we'll eat whenever I don't feel like making dinner.
Massive charcuterie board – I actually bought a meat and cheese and a veggies with dip platter from Whole Foods catering. They have the BEST platters like this. So it included a ton of meats like prosciutto, pepperoni, salami, all sorts of cheese, tons of grilled veggies like mushrooms, onions, eggplant, peppers, plus olives, artichoke hearts, etc. I told them I was gluten-free and they subbed gluten-free bread! Saved a ton of time and very well priced.
Caprese salad – my friend Shannon is the best cook ever and made this insanely good caprese using fresh tomatoes from her backyard. I love her so much.
The menu was simple and easy. No one knew anything was gluten-free. I also used 100% eco-friendly cutlery, cups and plates. Might have been slightly more expensive but I'd rather shell out more money to not make a trash planet.
Peep this dessert table: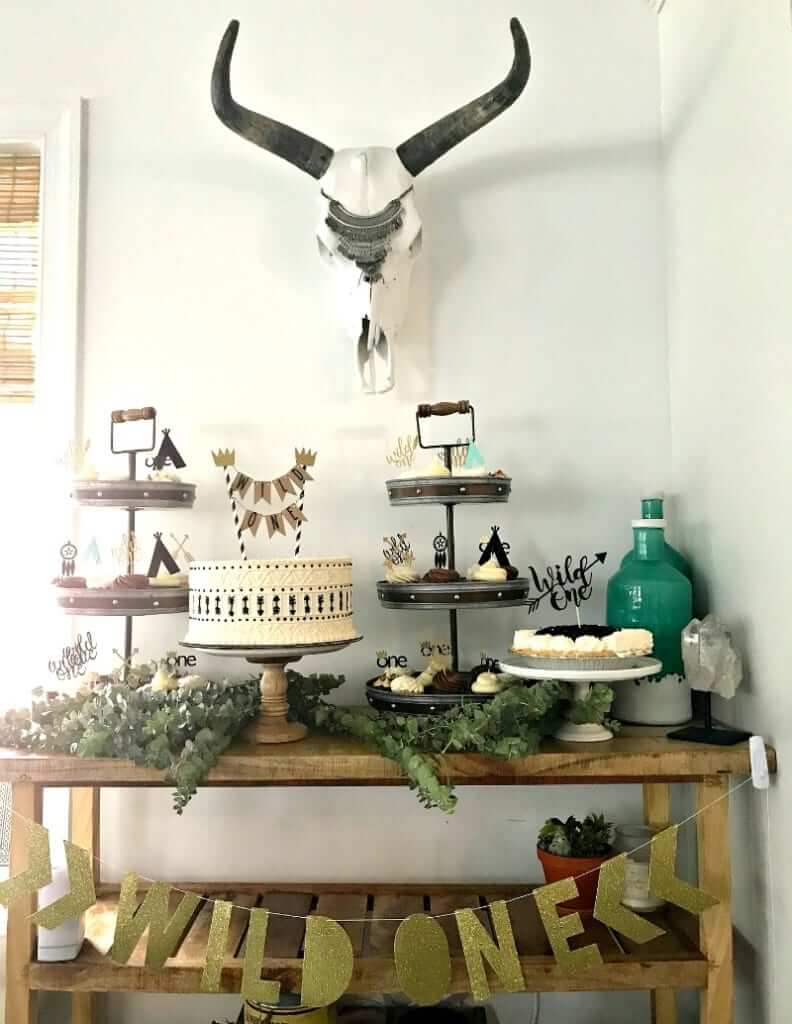 I got all of the dessert from The Happy Tart in Falls Church, VA. They are 100% gluten-free and have the absolute best treats. Here's what we had:
40 various cupcake flavors, all gluten-free: red velvet, vanilla vanilla, vanilla chocolate, chocolate chocolate and s'mores.
The amazing cake! How gorgeous is this cake? I had an idea in my mind of what I wanted and they took my horrible mock ups and made this insanely beautiful, perfectly boho cake. The flavor was vanilla with layers of raspberry filling and a delicious buttercream frosting.
Chocolate cream pie – this was very last minute. We went on a walk to Whole Foods the night before the party and my husband spotted this pie and shouted, "For the party! LET'S GET IT!"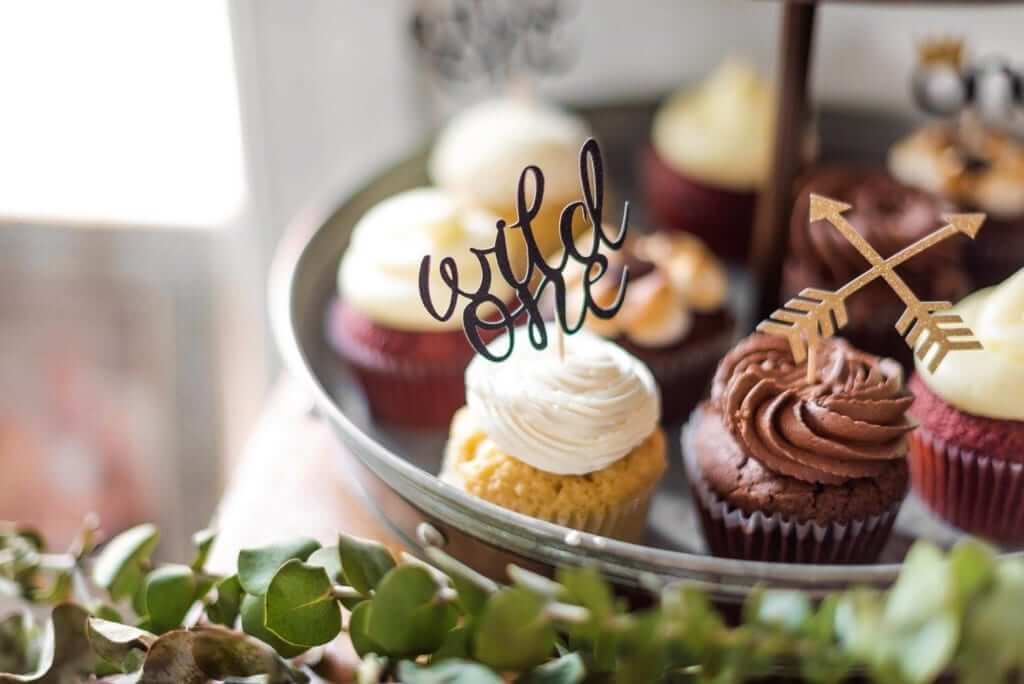 I got all of the cute cake and cupcake toppers from Etsy.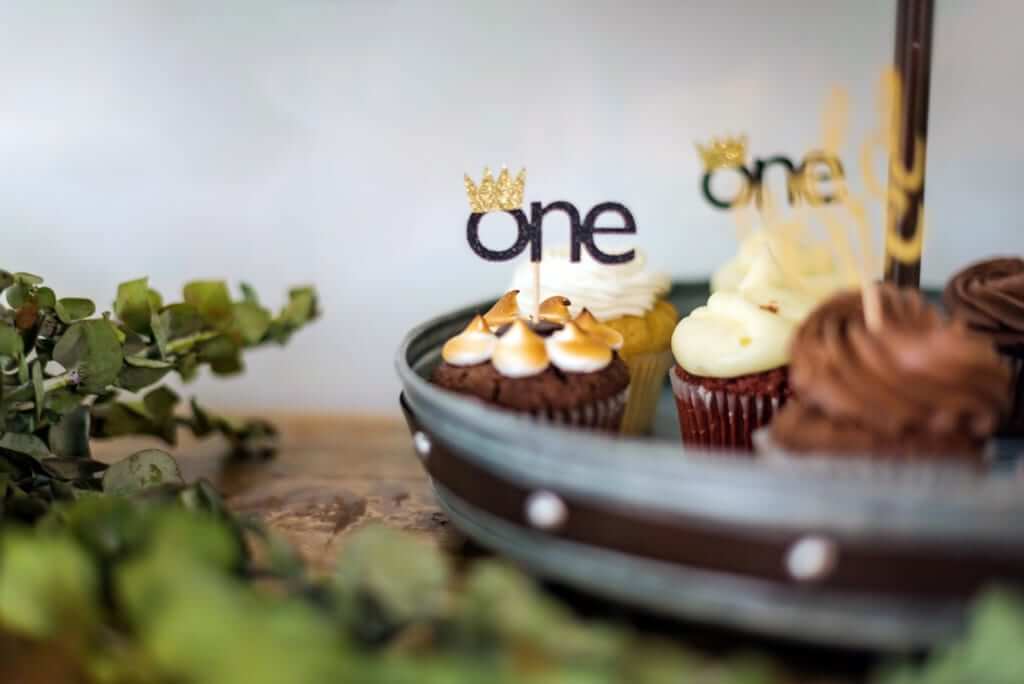 Vanilla, s'mores, red velvet, chocolate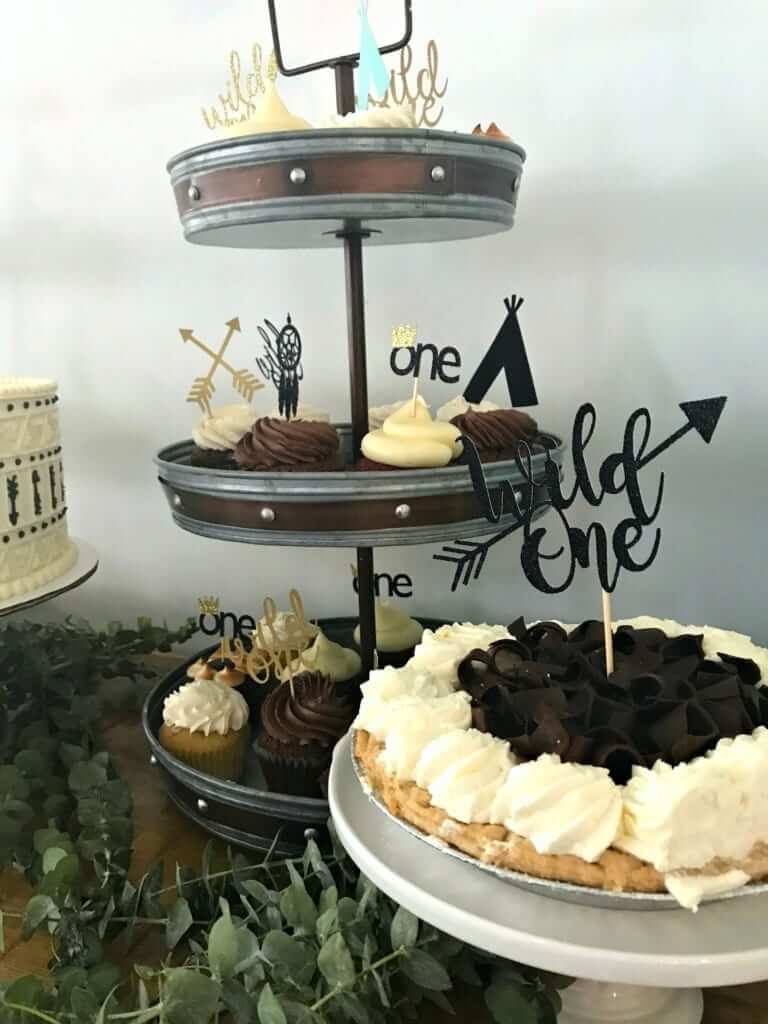 My husband got up close and personal with that chocolate pie.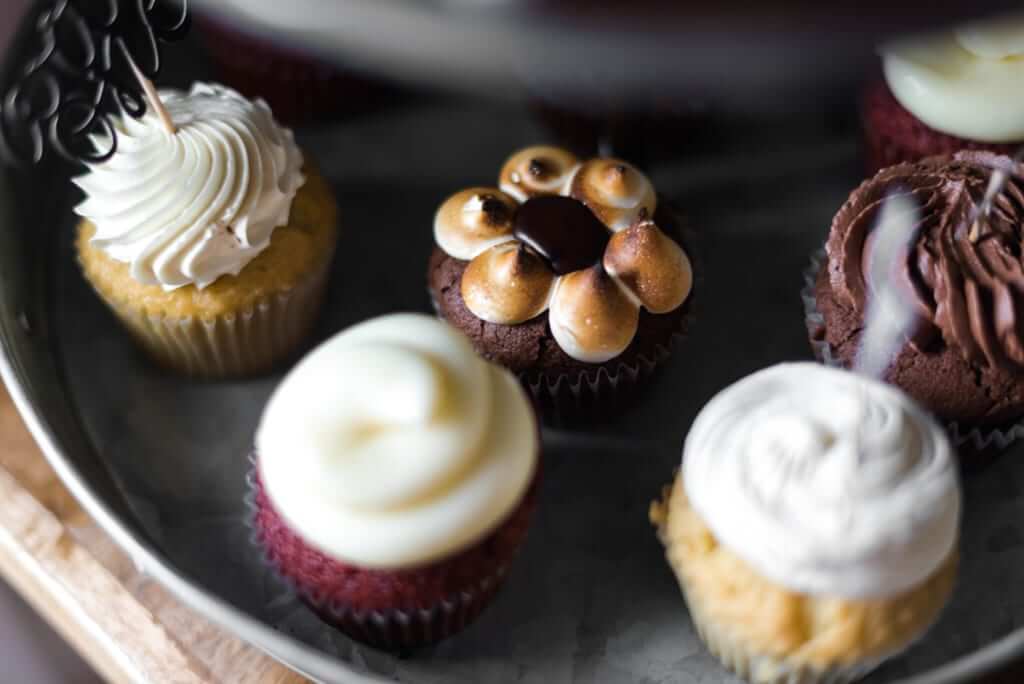 The vanilla vanilla cupcake was my absolute favorite. I love vanilla everything.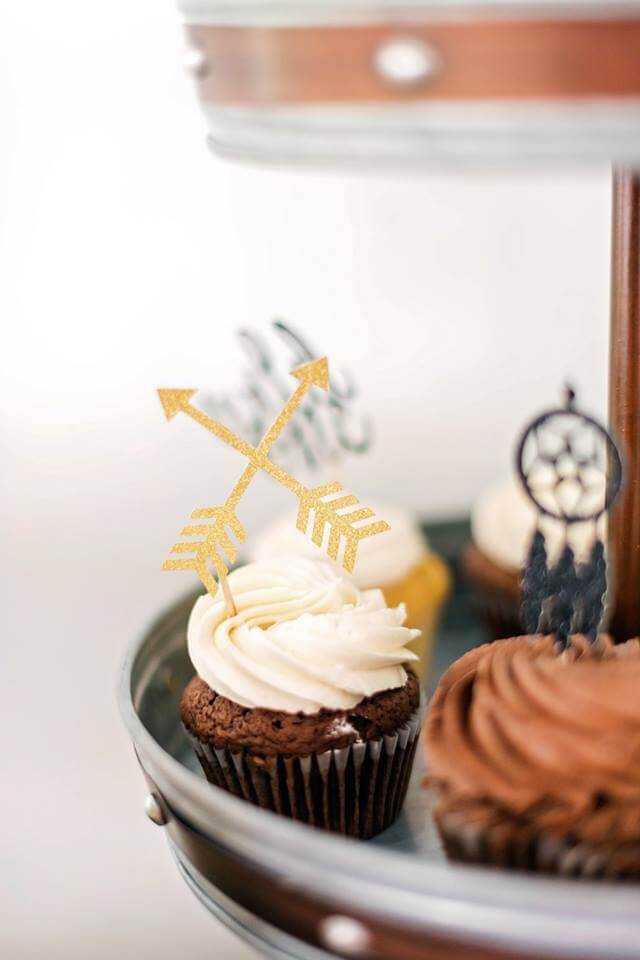 The big shabang, the best cake ever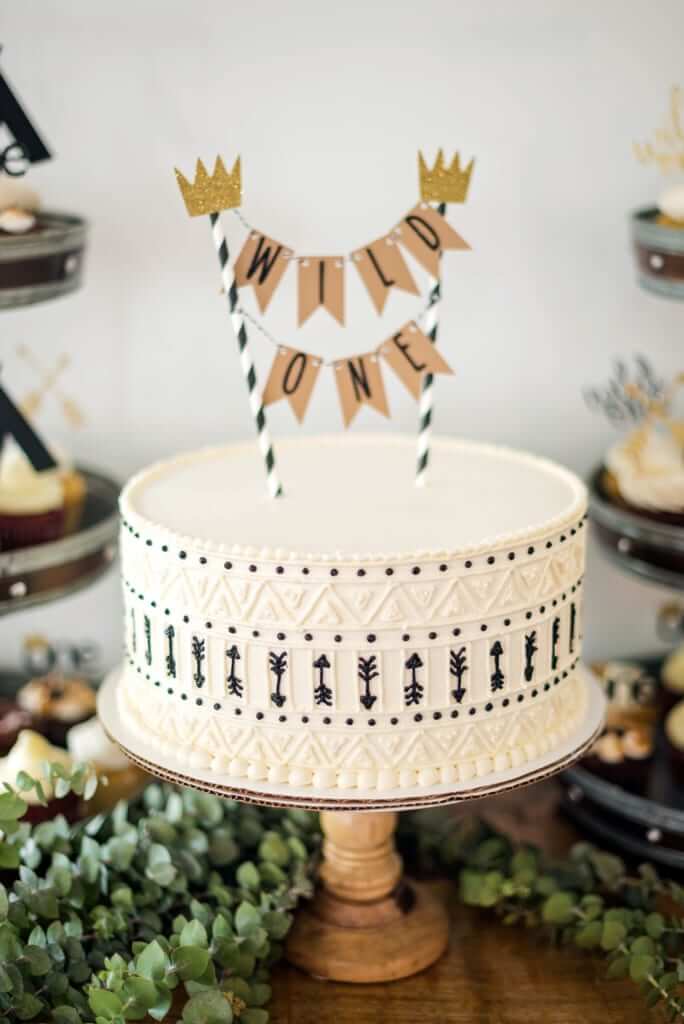 I decorated with eucalyptus I got from Trader Joe's for $2.99. No need for over the top baby decorations you'll never use again.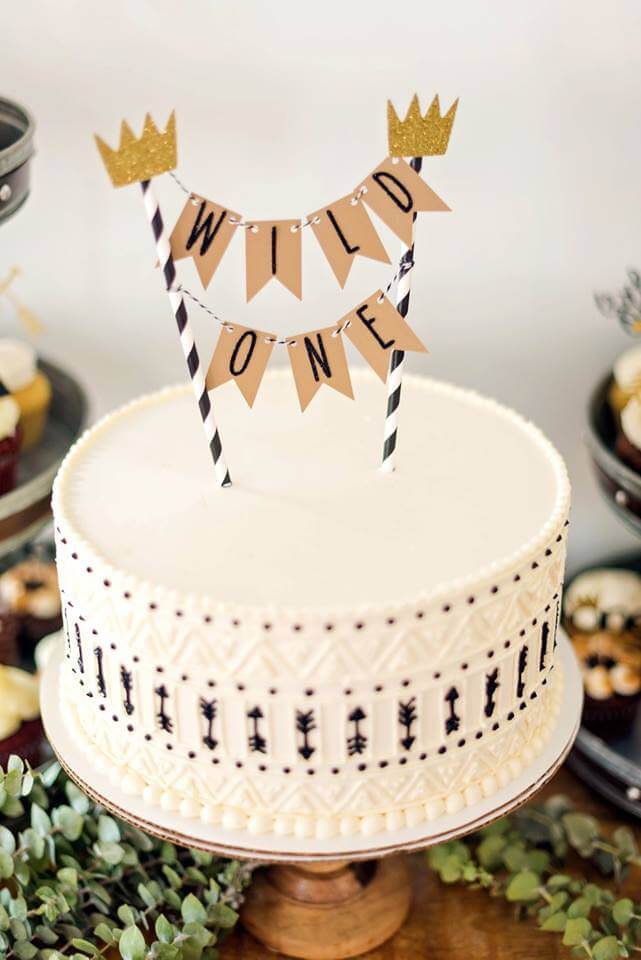 Got the cake topper from Etsy.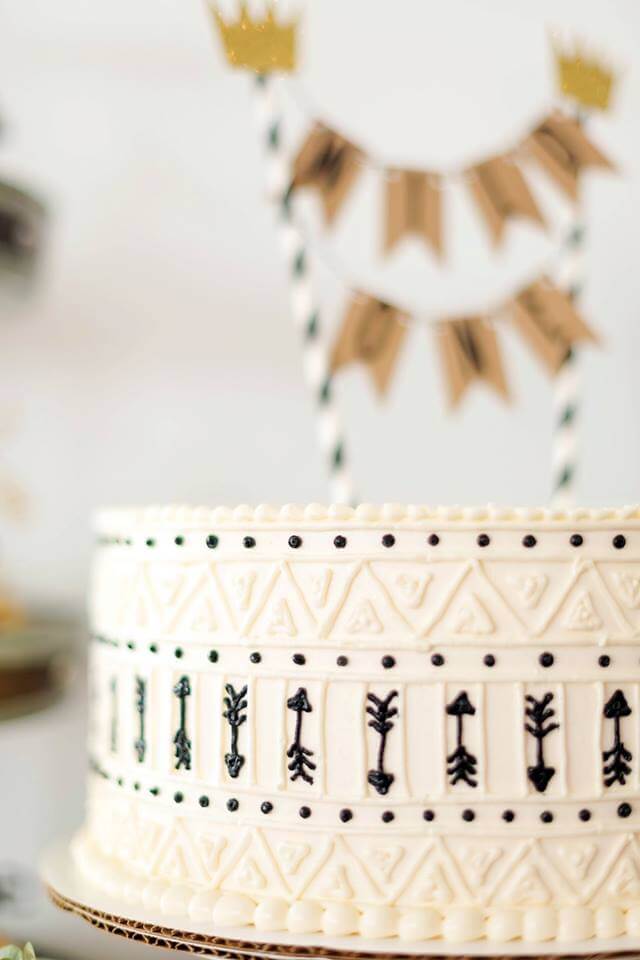 Gorgeous piping! I cannot get over this cake. So perfect.
We had an amazing time.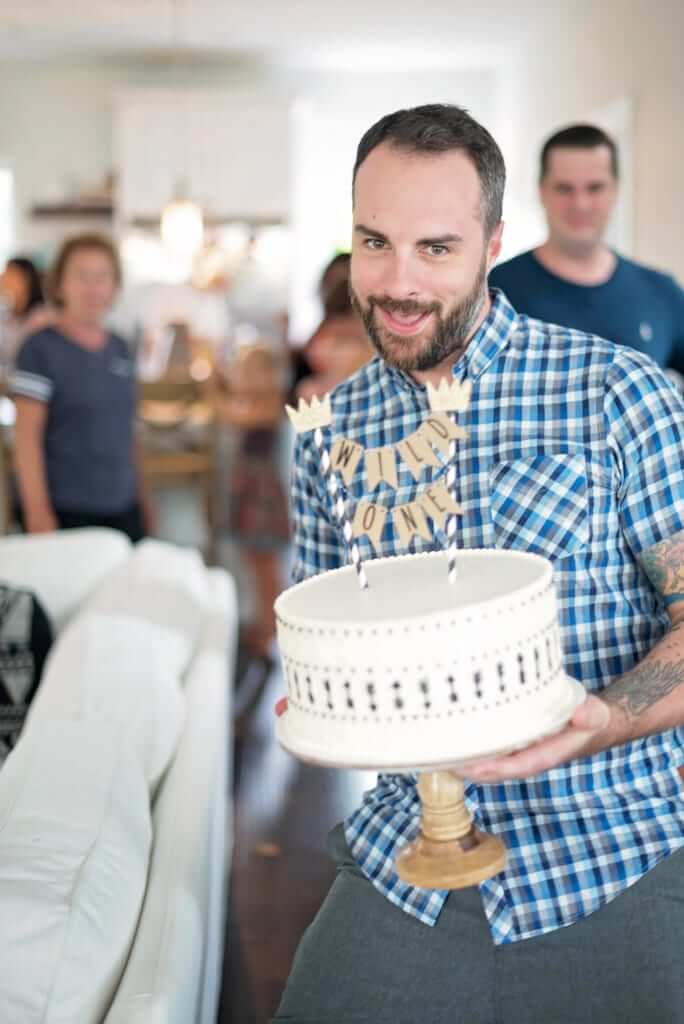 I was going to murder him if he dropped the cake.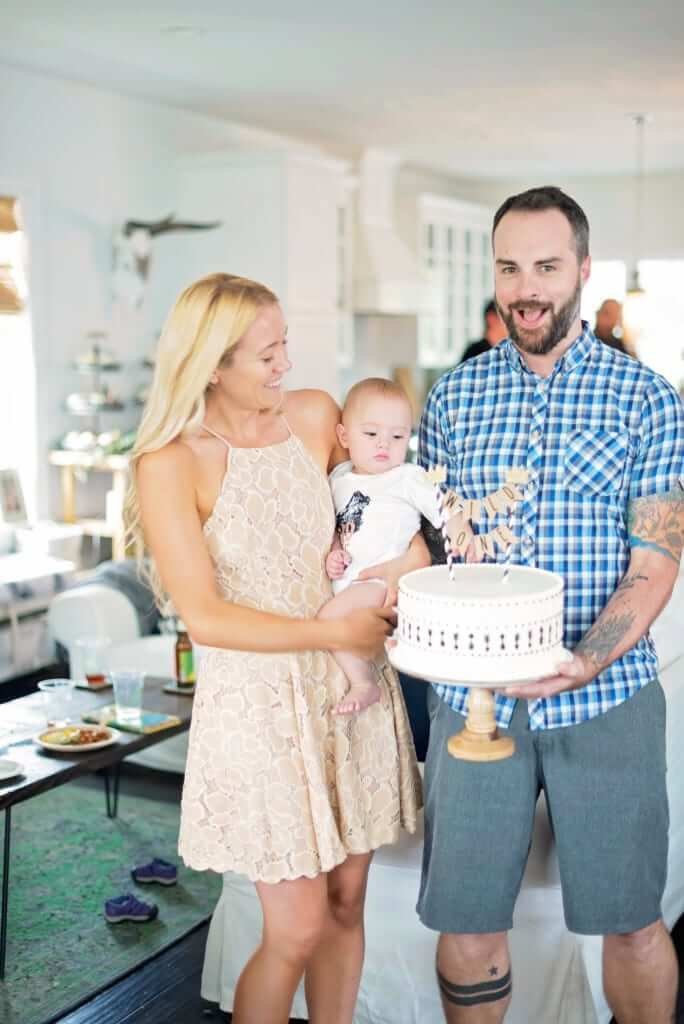 Happy first birthday, Everett River!