Scott and I decided to take the baby to the Bahamas, to Harbour Island – where we honeymooned three and a half years ago. I LOVE seeing pictures of other peoples' vacations. Probably because I'm so nosy. But I thought I'd share some from our vacation as well.
It was the most beautiful place we'd ever been (and Scott's been alllll over the world). And also I really needed to escape winter – winter anxiety is a real thing! I need sun! I want to go outside! I have to connect with nature! We were so excited to fly south.
The flights were pretty easy and Everett did well on both. Be sure to check out my traveling tips with a baby HERE. They make a world of difference.
It was gorgeous when we arrived. Obviously: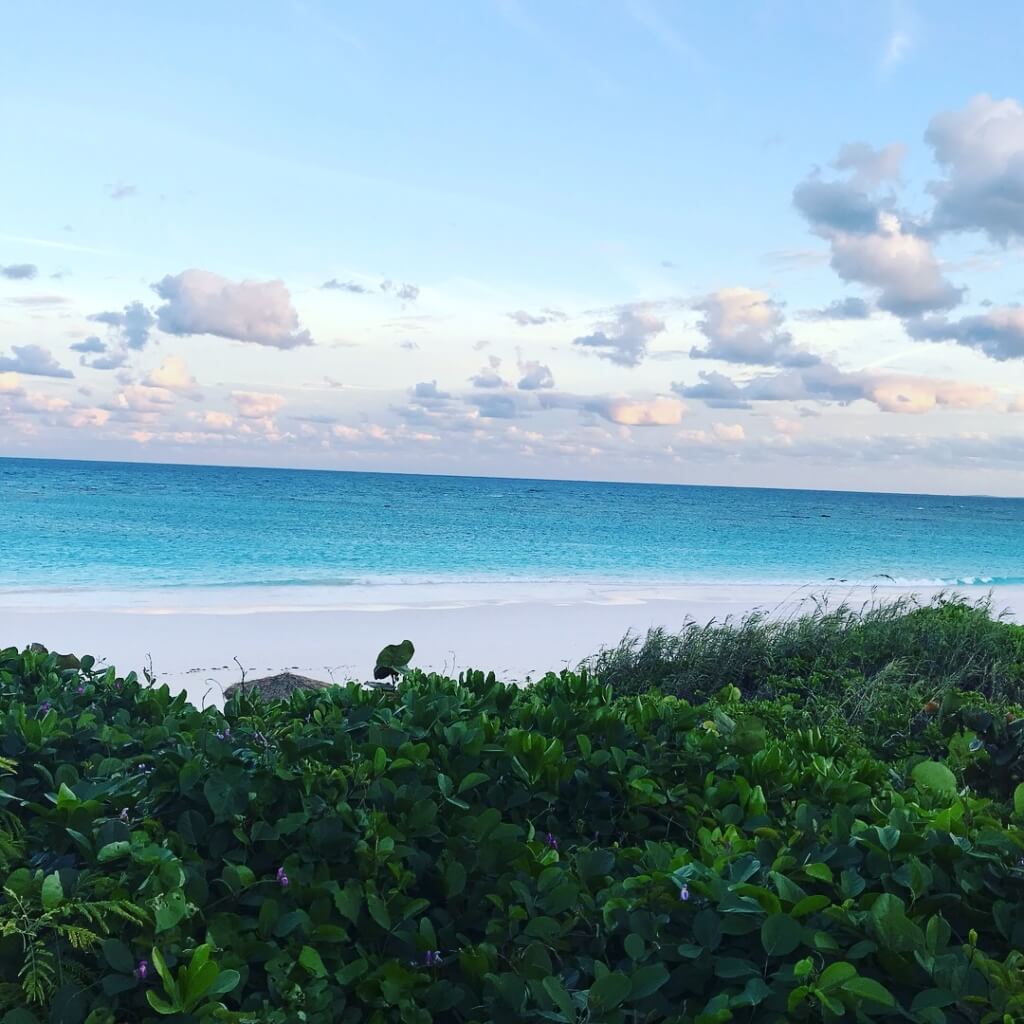 But it was windy! Even though it was in the 70s, it was so windy that we really couldn't swim; and we definitely couldn't take the baby swimming. So we explored instead.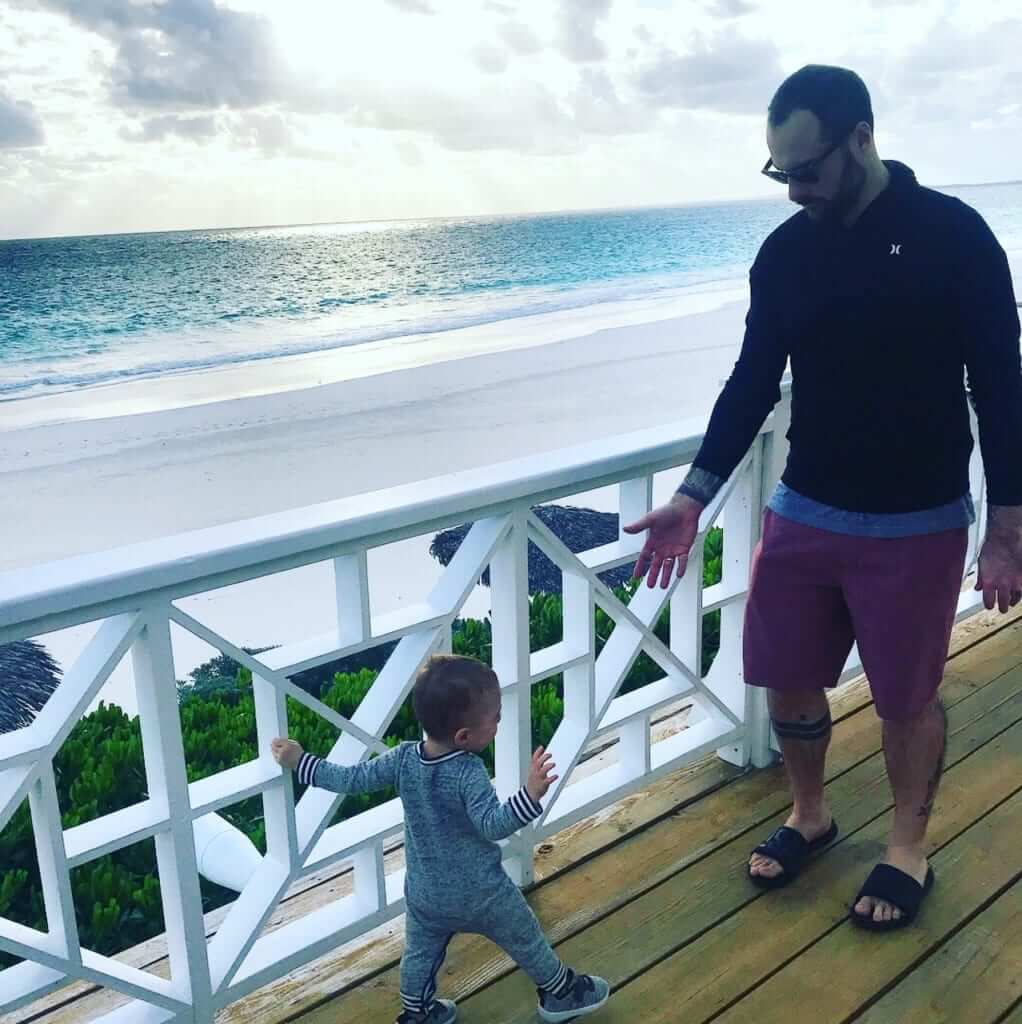 I had an omelet with mushrooms, Swiss cheese and tomatoes almost every morning.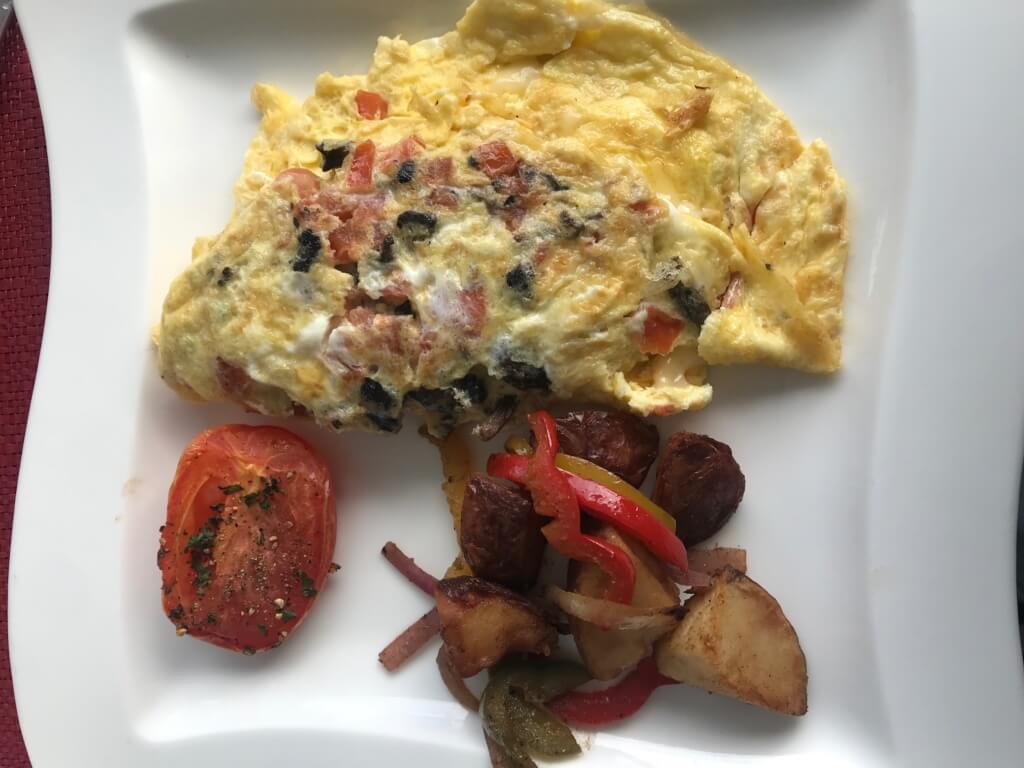 Because it was either rainy or windy pretty much the whole time (you can see the swaying trees below) we tried to just walk Everett around town and meet new people.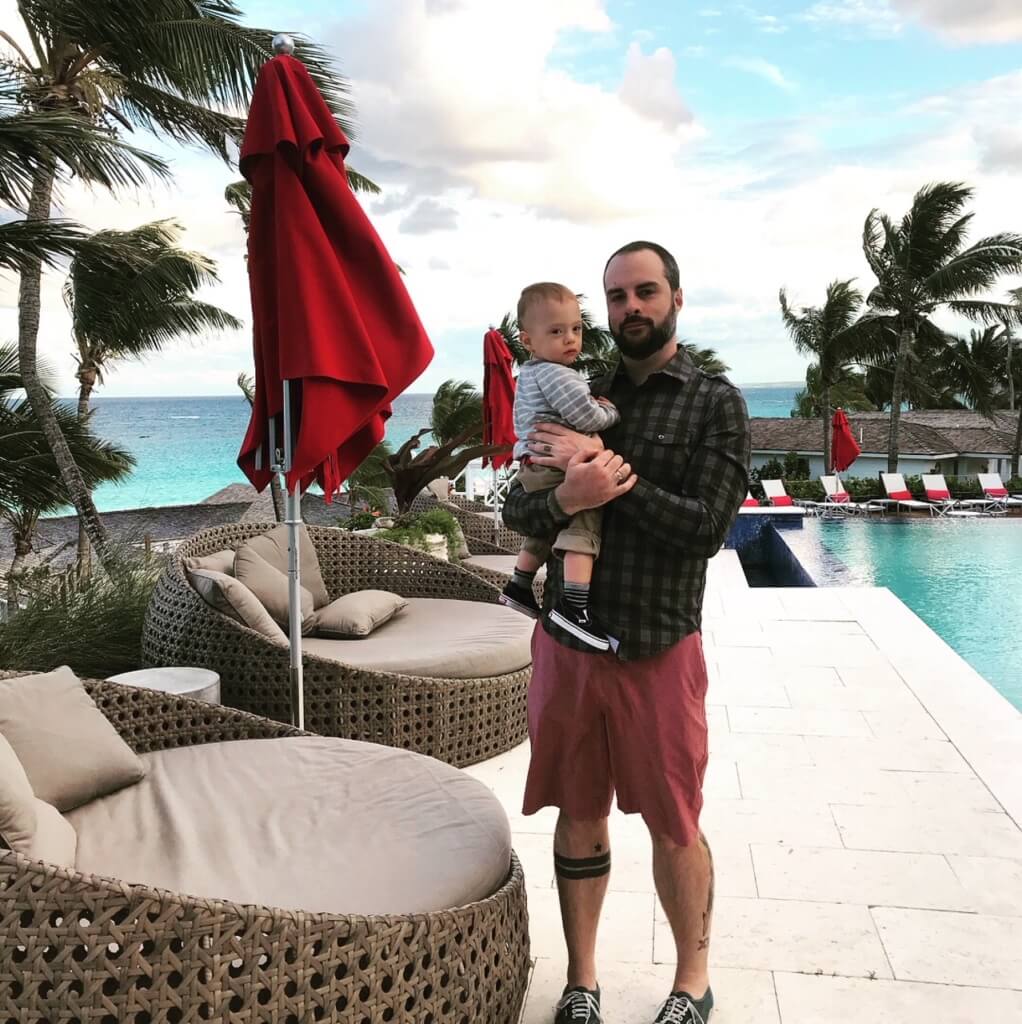 Shrimp salad for lunch – it was amazing.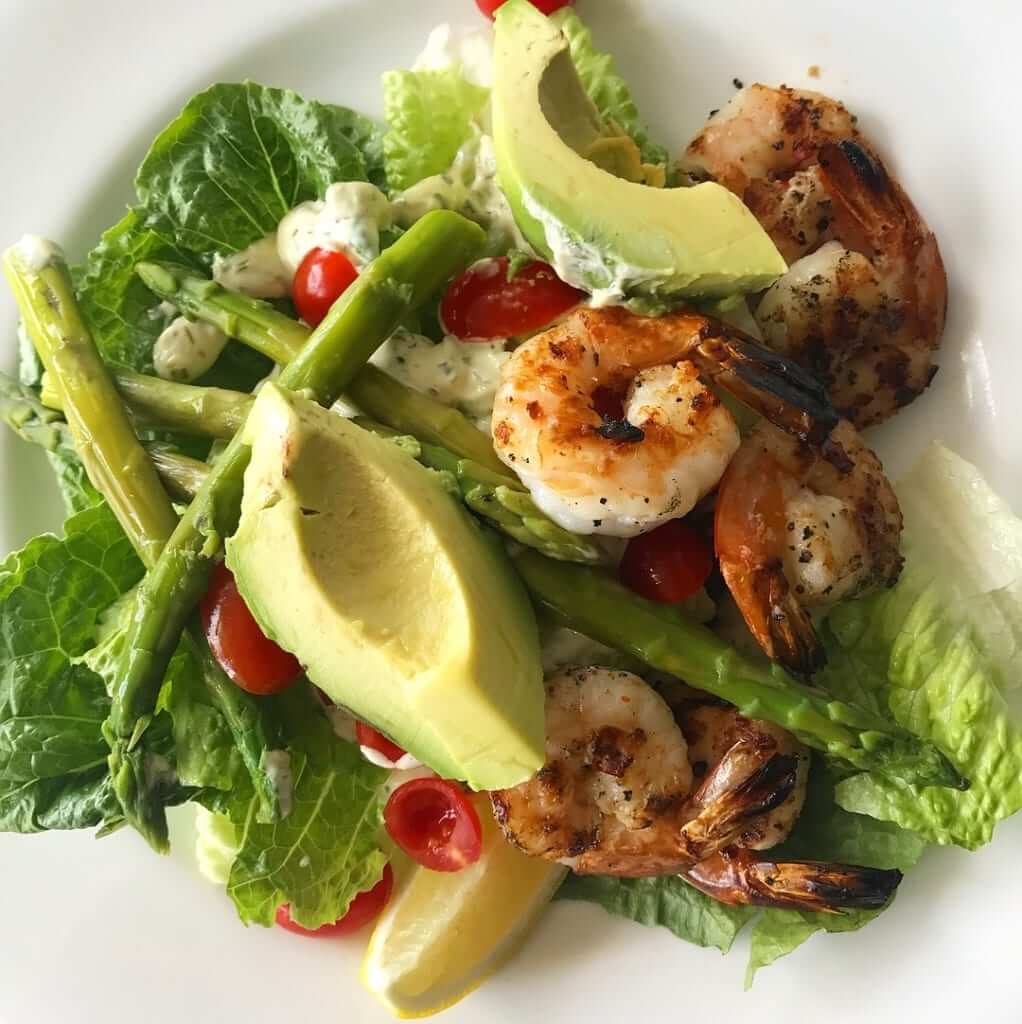 We had one day of nice weather – finally the kid got to play on the beach! It was by far the best day. I got in the ocean, did yoga outside and we had beautiful day.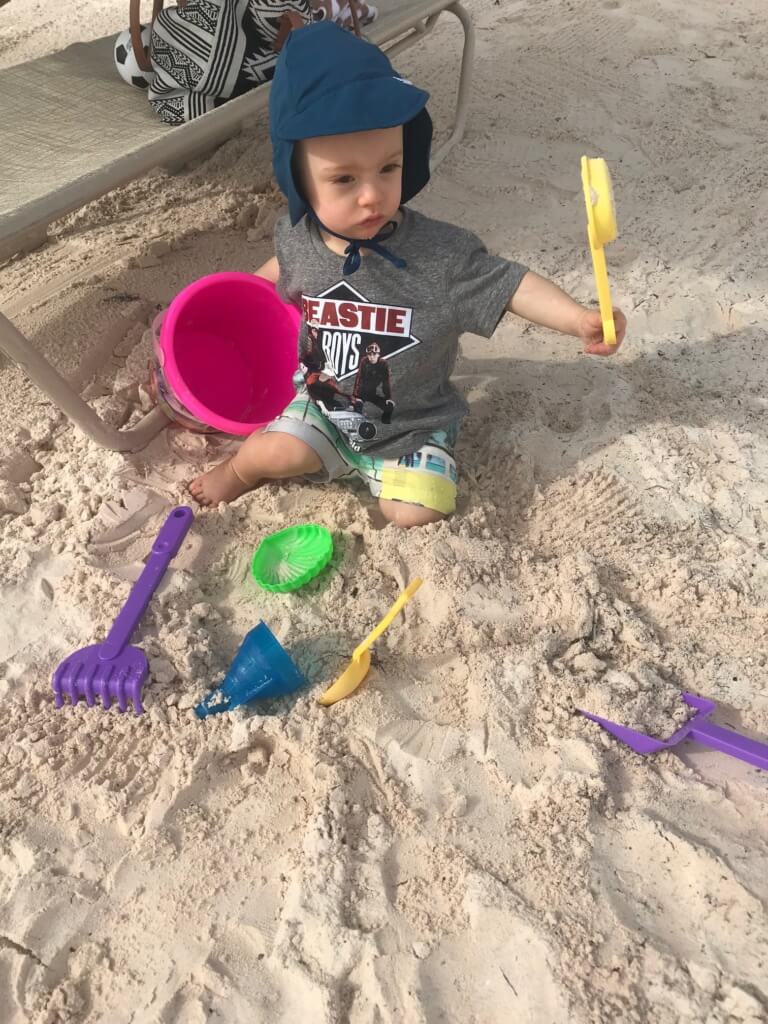 On our last full day, it was raining and completely overcast. We rented a golf cart to drive around the island. We decided to head into a private community and check out the houses, which were massive and gorgeous. We stumbled upon a hiking trail and decided to abandon our cart and check it out.
We hiked through the jungle (I use that term loosely) and down a fairly steep hill – I was wearing Everett in the carrier. We came to these massive, angry waves crashing onto the rock below. It was truly amazing. The ocean was so powerful, the waves were so high.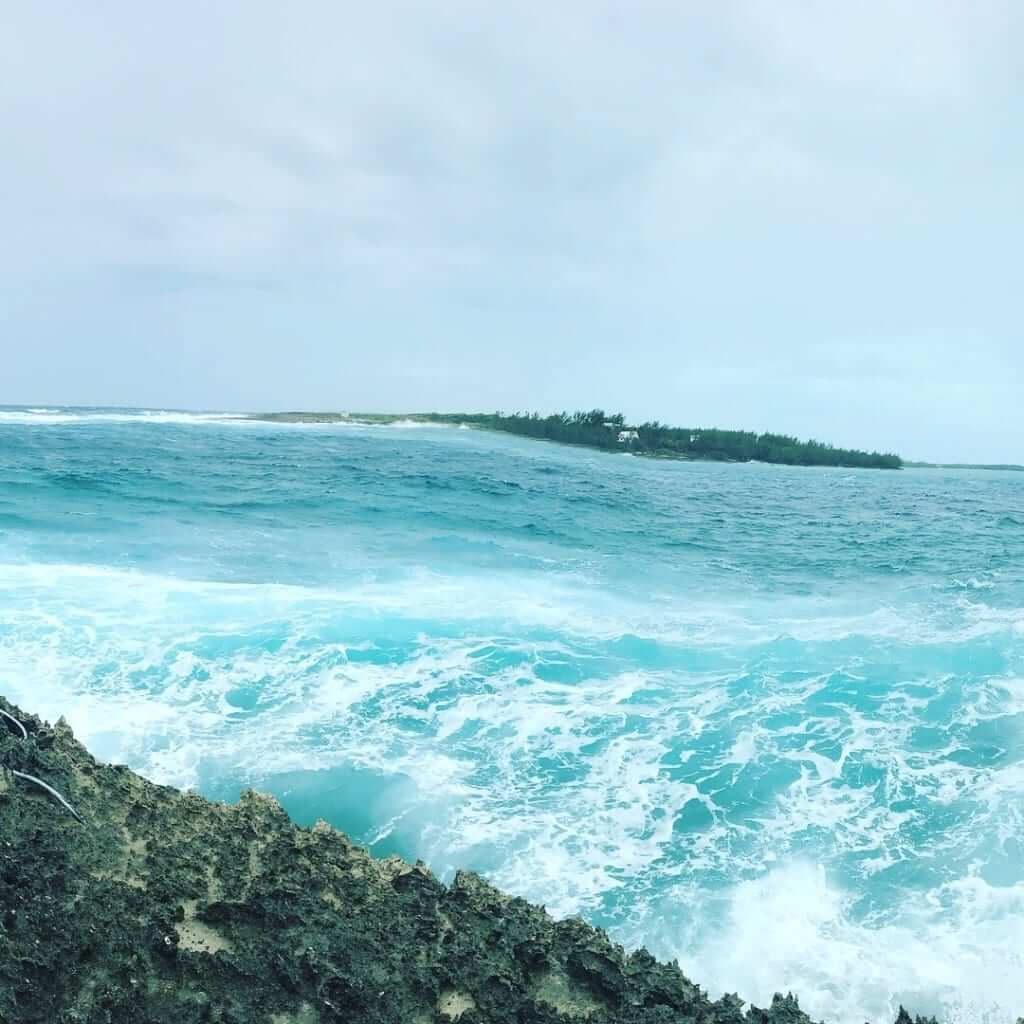 My favorite meal was this lobster cobb salad. They arugula and tomatoes are grown by a local farmer on the island and the lobster is caught right from the ocean. The dressing was insanely good. We ended up going back to The Dunmore so I could get it again.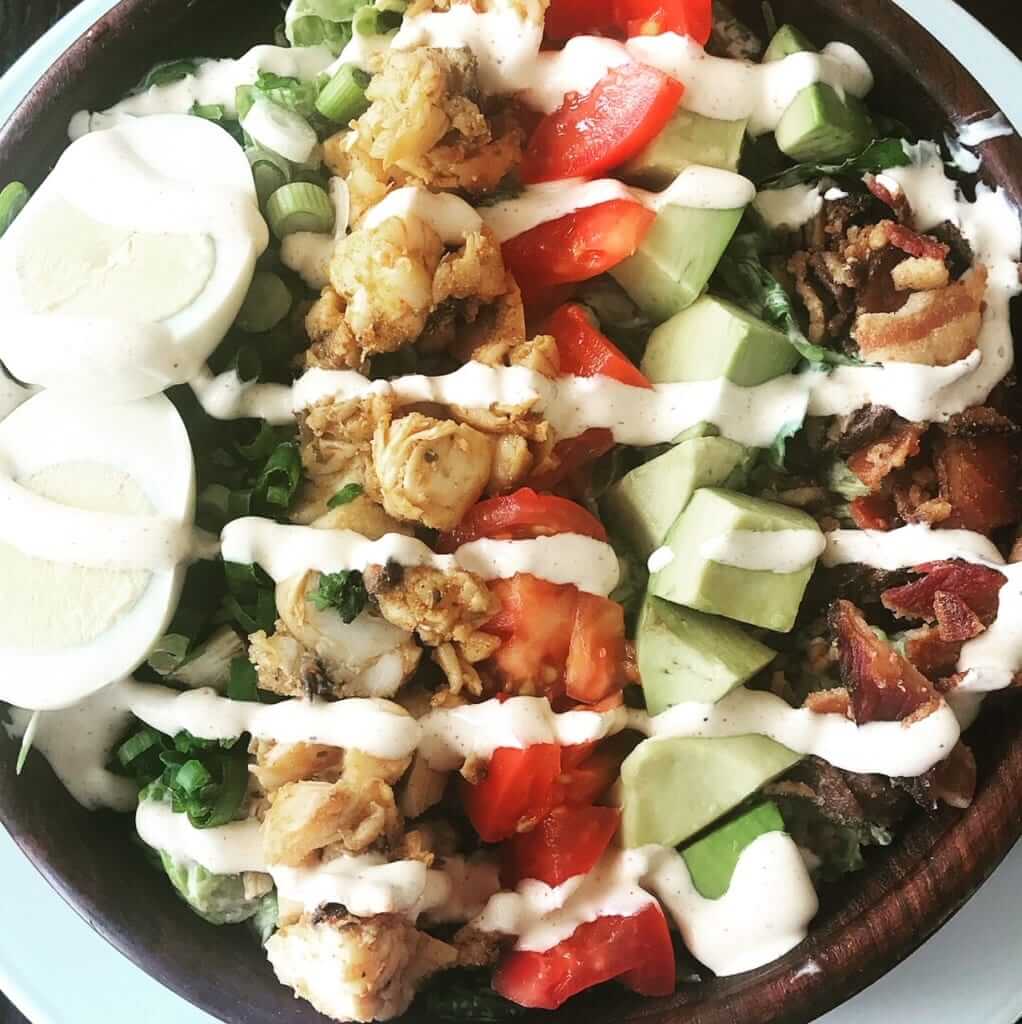 On one of the days we headed to Rock House, which is in town, for lunch. It was empty so we let Bubba roam.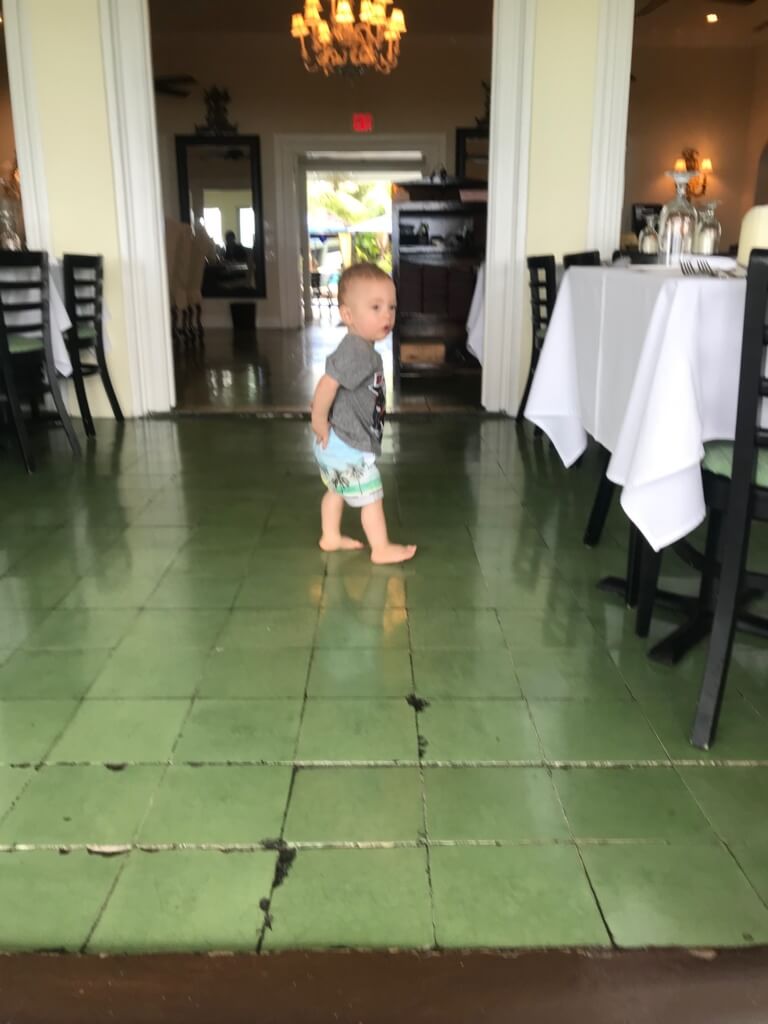 I got the fish tacos without the tortillas and it was a surprising amount of food. I also got the frosè, which while a bit sweet for me, was soo delicious. Like boozy sorbet.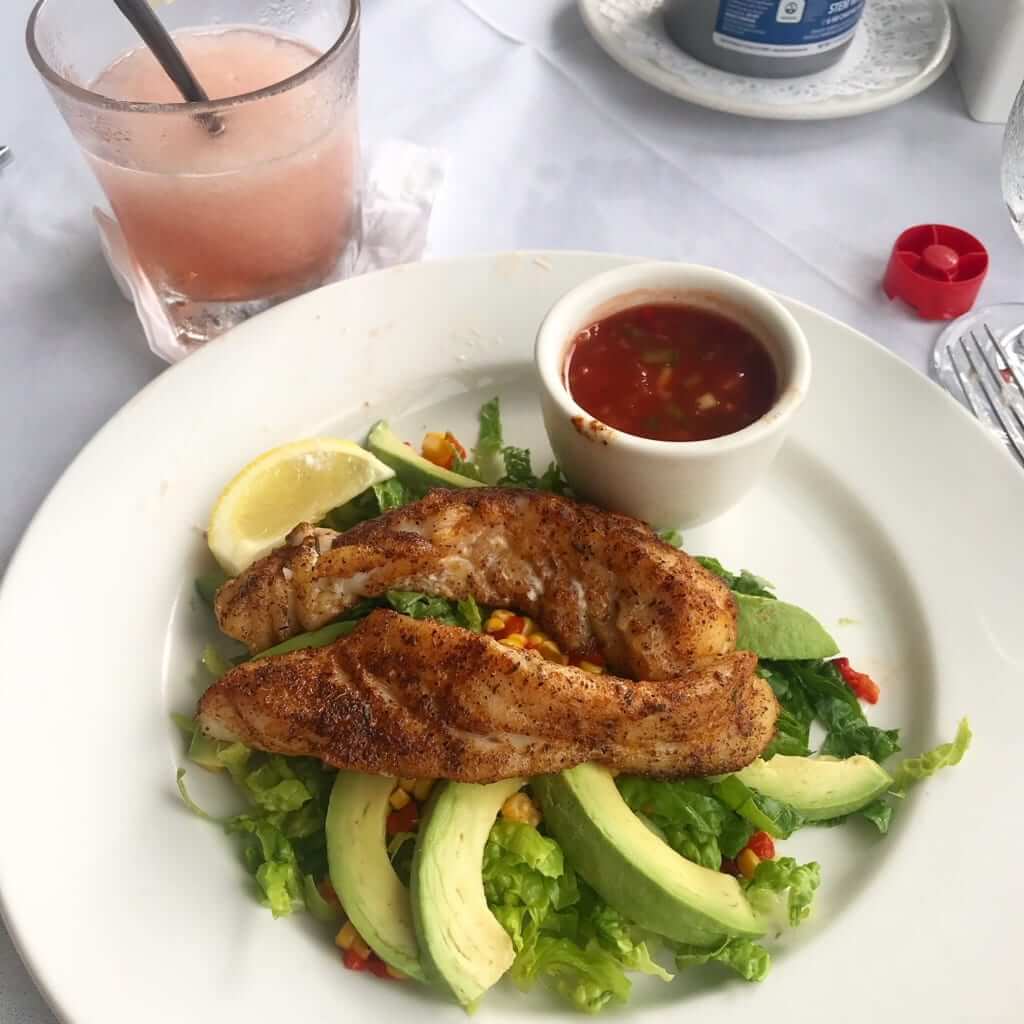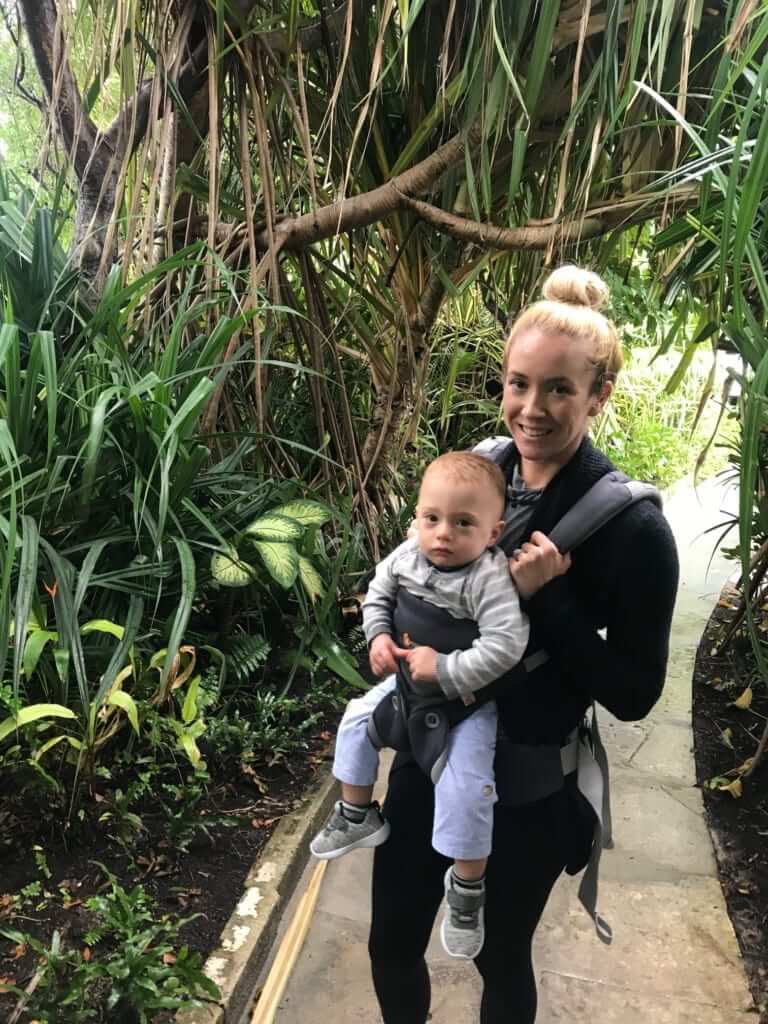 We got sushi for dinner what night. I will never pass up carpaccio.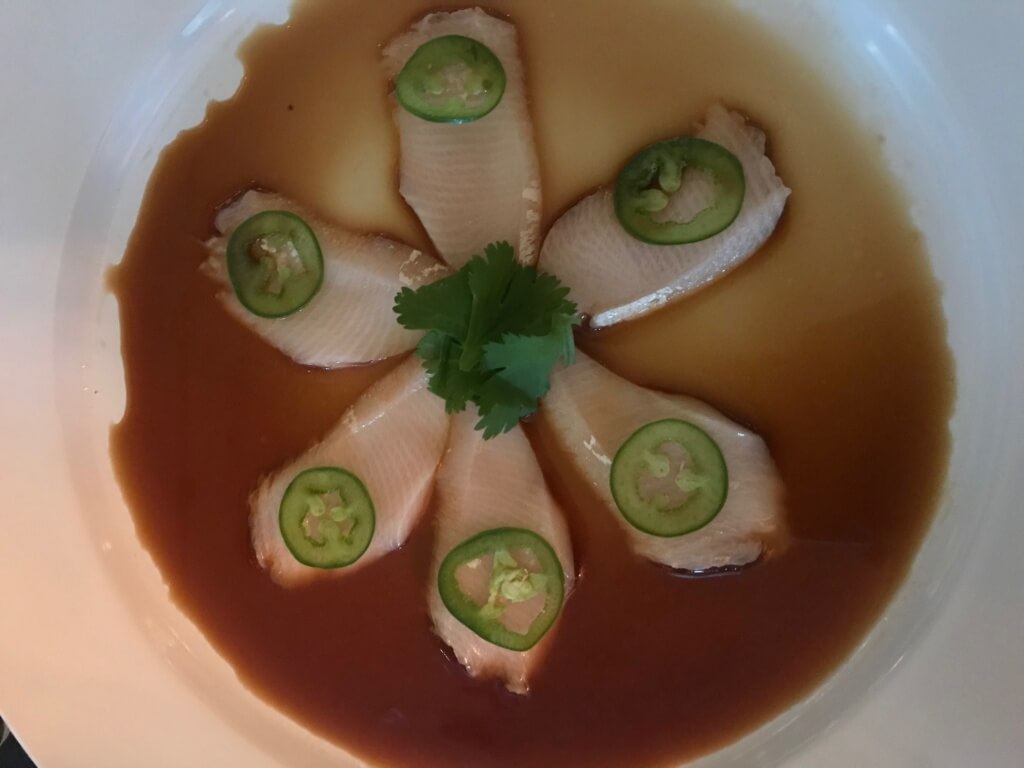 I ordered three rolls – two came out with fish that was deep fried and breaded. Not on the menu. So that was a bit of a disappointment.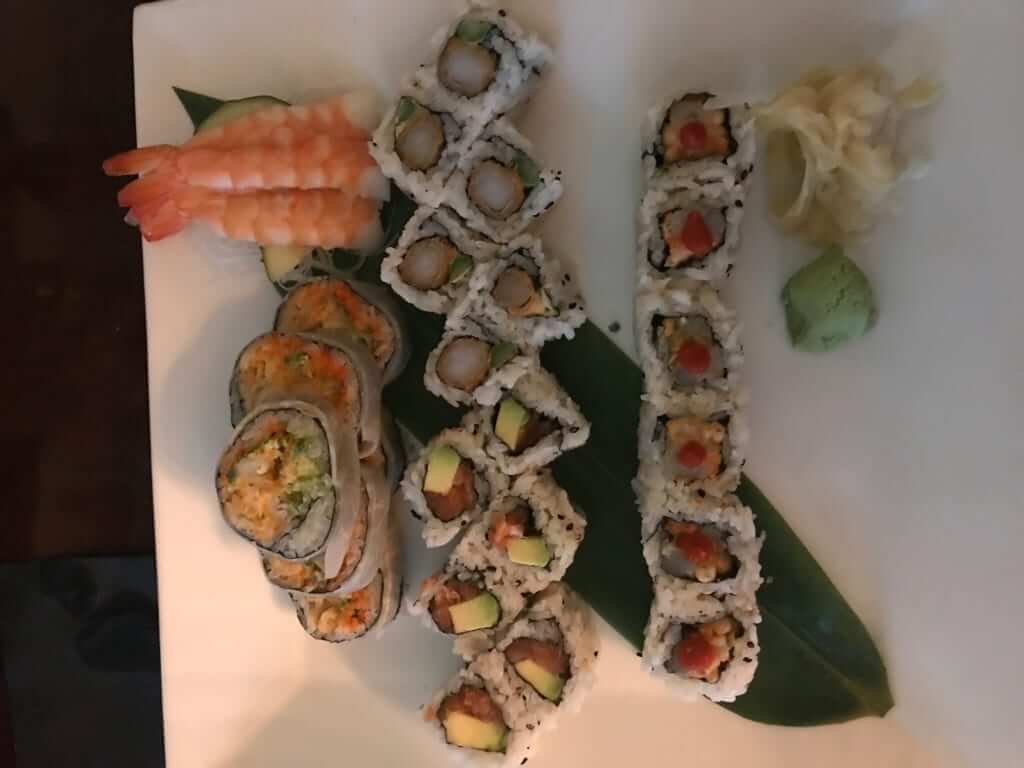 On our last day, while we had waited in line at the airport for 40 minutes, as we were about to go through security – they told us to sit down. Our flight was delayed. It ended up being delayed seven hours. We met an amazing crew of people from all over the world who were there to do a photoshoot with Rosie Huntington-Whitely (who Everett met at our hotel).
They helped us keep him entertained the entire time. They were such an interesting, kind bunch of people and I'm forever grateful for them helping us keep a one year-old from melting down during a seven hour flight delay, that turned into a cancellation.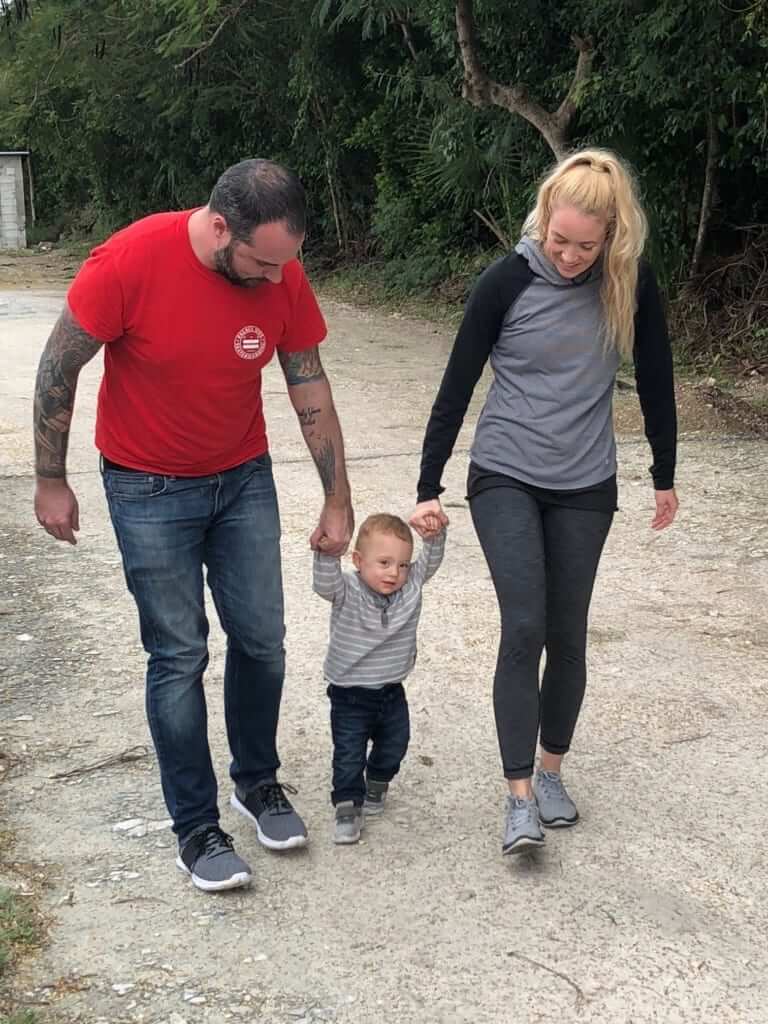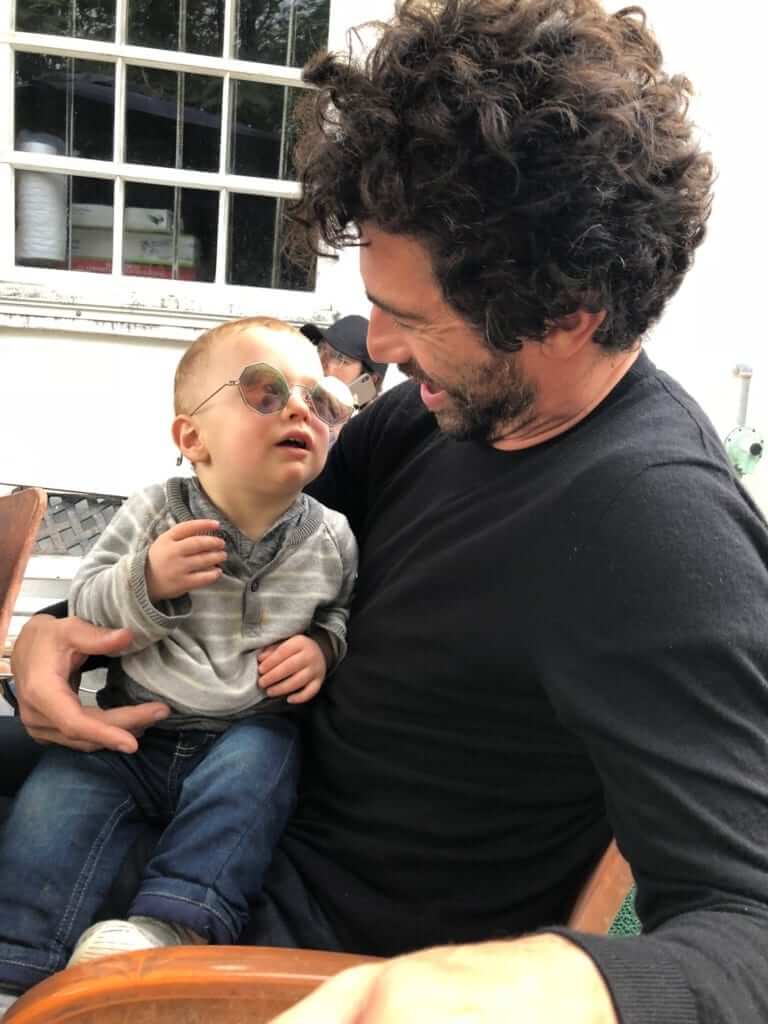 We finally boarded the plane, and after waiting for about another hour, they finally told us the flight was canceled. It was a long day and people were PISSED. We kept our spirits up though (in part thanks to Mario, an amazing photographer – front left).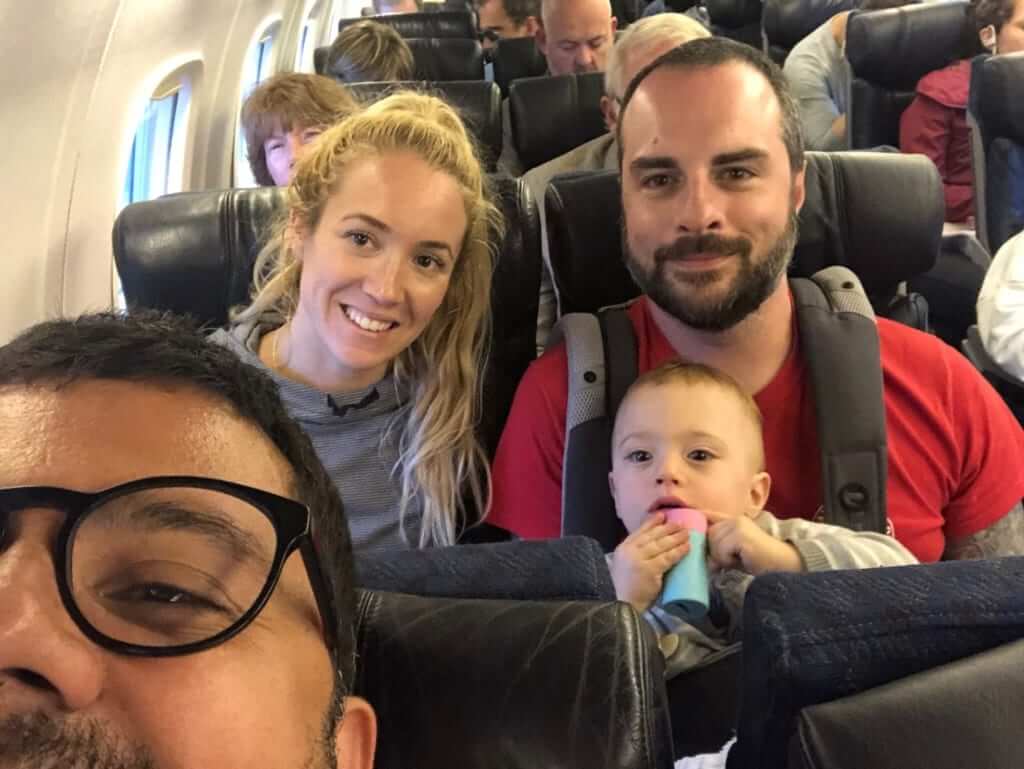 We all high tailed it to The Cove, a beautiful hotel on Eleuthera. Even though I plans were completely derailed – this ain't a bad view to wake up to.